FitR or FMT (FMT/USDT – Trade it here) is a Web3 fitness metaverse software with extensive Gamification and distinctive Decentralized Socialization features. FitR offers a wide variety of indoor and outdoor exercises. They also allow users to locate their favorite activities as well as discover new and difficult routines. The gamified design makes working out enjoyable. Basic information for the FitR token is available on the MEXC Digital asset introduction page. Don't forget to check out the announcement of FitR and check how can you get a share of FitR token from our referral event!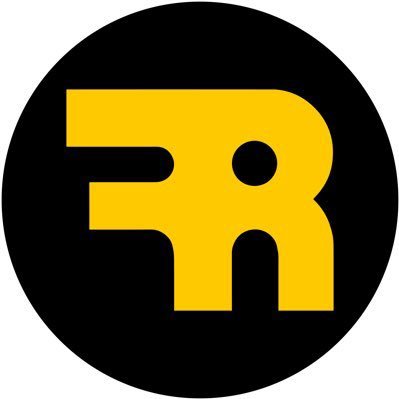 They are literally the symbol towards the idiom, health is wealth. What better way to exercise than exercise and earn money? FitR is aimed at improving everyone's physical fitness and relationships. They also allow users to meet new fitness buddies from all across their town and the world. The initial exercises in their program are jumping exercises (jump rope, jumping jacks, etc.). Users are able to choose their favorite exercise, play and earn game tokens.
How Does FitR Works?
The core NFT of FitR is Exercise Pal (XPal); these are the avatars of the players in the FitR metaverse. Users equipped with an XPal NFT can earn tokens and FitR Exercise Tokens can only be obtained by using XPal NFT Energy (FXT). One minute of move2earn time is equivalent to one Energy Level. However, the user will no longer be able to earn tokens when a player's daily energy is gone. They may either continue recording their moves without earning tokens or quit the Exercise Mode.
FitR consumes one point of Energy for every 100 motions. This holds true for all exercises. After every 50 motions, users expend 0.5 point of Energy and are rewarded for that unit. When the Energy approaches zero, users can continue to exercise but will not be rewarded. Currently, the max energy is capped at 100/100. Of course, you can increase your energy cap. The more NFTs you own, the higher your maximum energy will be. It is fine if you do not have a lot of NFTs. On a default account, your energy replenishes 25% every 6 hours until it reaches the energy cap and you can start earning again!
If you enjoy playing Ringfit on your Switch, I guarantee that you will have fun at FitR as well. Perhaps it is time for me to get up from my laptop and start moving; earning myself some of those sweet tokens. If you want to know the full details of their functions, do check out their whitepaper!
What Happens if Users Cheated?
For starters, do not even think about cheating. You will be caught and punished. FitR uses AI to detect body movements of the players. They will monitor the player's motions and provide a workout score. Furthermore, they have installed a large amount of Anti-Cheating Systems. They have a plugged in motion detector solely for the purpose of detecting movements. Their live detection software on the other hand will seek out fake body or pre-recorded videos, ensuring all games are fair and square. If you were caught cheating, there are chances that your account will be permanently banned. In hindsight, devices that are jailbroken, rooted, or with an altered OS will result in FitR not working properly.
What Is the Difference between FMT and FXT
FMT (FitR metaverse token) is the governance token and FXT (FitR exercise token) is the game token. Here are their key differences:
FMT
FMT earning is only available to NFTs that reach Level 40
FMT has a total supply of 500,000,000
It is the governance coin and can be sold at MEXC
Users will receive a share of 50% total FMT through move2earn and governance involvement
FXT
FXT is earned when users participate in exercise mode
FXT has an unlimited supply
You can burn FXT to repair or level your NFT
How to buy FitR Token (FMT)?
Currently, MEXC is the only exchange that listed FMT.
You can buy FitR Token (FMT) on MEXC by the following the steps:
Log in to your MEXC account and click [Trade]. Click on [Spot].
Search "FMT" using the search bar to see the available trading pairs. Take FMT/USDT as an example.
Scroll down and go to the [Spot] box. Enter the amount of FMT you want to buy. You can choose from opening a Limit order, a Market order or a Stop-limit order. Take Market order as an example. Click [Buy FMT] to confirm your order. You will find the purchased FMT in your Spot Wallet.
You can find a detailed guide on how to buy FitR tokens here.
Keep Yourself Updated With The Crypto Trend
Check out all of the listings in the Innovation and Assessment zones as well as the major tokens in the Main Zone – we have more amazing projects to come! What's more, MEXC lists moonshot and offers access to trade major cryptocurrencies. Visit the Hot Projects section as well to uncover more featured popular tokens. Lastly, feel free to visit MEXC Academy to learn more about cryptocurrency!