Dark Energy Crystal (DEC) is the in game currency of Splinterlands. This is an NFT trading card game built on the Hive blockchain. This game is created on Layer 2 Hive platform and their DEC currency is tradable on multiple decentralized exchanges.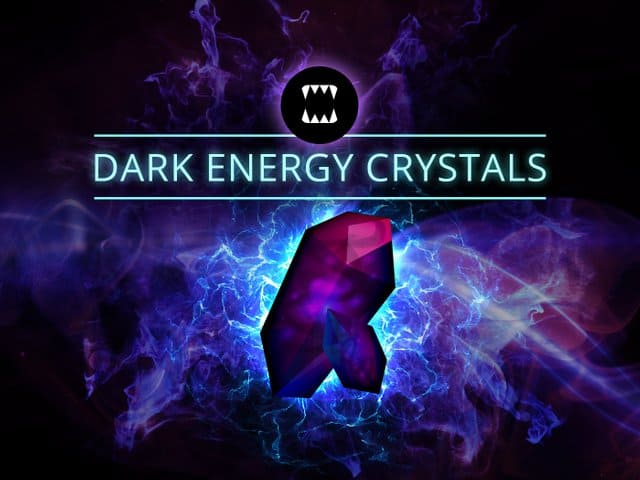 How Does it Work?
Let me clarify the distinction between Splinterlands and Dark Energy Crystals. Splinterlands is an NFT trading card game. This game is something like Yu-Gi-Oh or Magic the Gathering whereby players battle it out with cards and spells. In this game, you are the owner of all the cards you use instead of a random card pool. Dark Energy Crystals (DEC) on the other hand, is their in game currency and the governance token.
You can use your cards to battle with other players, fused it up together to create better cards, or sell it off for DEC. There are four types of rarity: Common, Rare, Epic, and Legendary. Each has different level and circulation caps. There are 7 elements, 7 stats, more than 60 skills and a growing arsenal of 500+ cards. You can collect them, battle with it and sell it off at the market if you see fit.
Dark Energy Crystal on the other hand, is the backbone of the game. Everything in Splinterlands is powered by DEC. For starters, you can win DEC by fighting and defeating opponents in rank matches. You can buy or sell your NFT Splinterlands cards on the market using DEC. Each card also has their own DEC burn value. If you want to, you can immediately burn the card for their DEC. In a nutshell, you are basically earning money while playing card games.
You may then quickly and easily trade the DEC for USD or cryptocurrency at decentralized exchanges such as Ethereum, BSC, or Hive (Maybe MEXC as well in the near future). Additionally, DEC comes with a few more uses. You can purchase in game items that can help you in your battles such as quest potions. Alternatively, you can invest DEC in their liquidity pool or swap them at Uniswap if you are not interested in holding it.
How to Buy Dark Energy Crystal Token (DEC)
At the moment, Dark Energy Crystal is not available at MEXC. The top trading platforms for DEC currently is PancakeSwap or Uniswap, check it out!
Keep Yourself Updated With The Crypto Trend
Check out our listings in the Innovation and Assessment zones as well as the major tokens in the Main Zone – we have more amazing projects to come! What's more, MEXC lists moonshot and offers access to trade major cryptocurrencies. Visit the Hot Projects section as well to uncover more featured popular tokens. Lastly, feel free to visit MEXC Academy to learn more about cryptocurrency!