Coreum or CORE (CORE/USDT – Trade it here) is a 3rd-Gen Layer 1 blockchain. It is also the first-ever enterprise-grade blockchain (EGB) catering to enterprise needs. Basic information for their token is available on the MEXC Digital asset introduction page.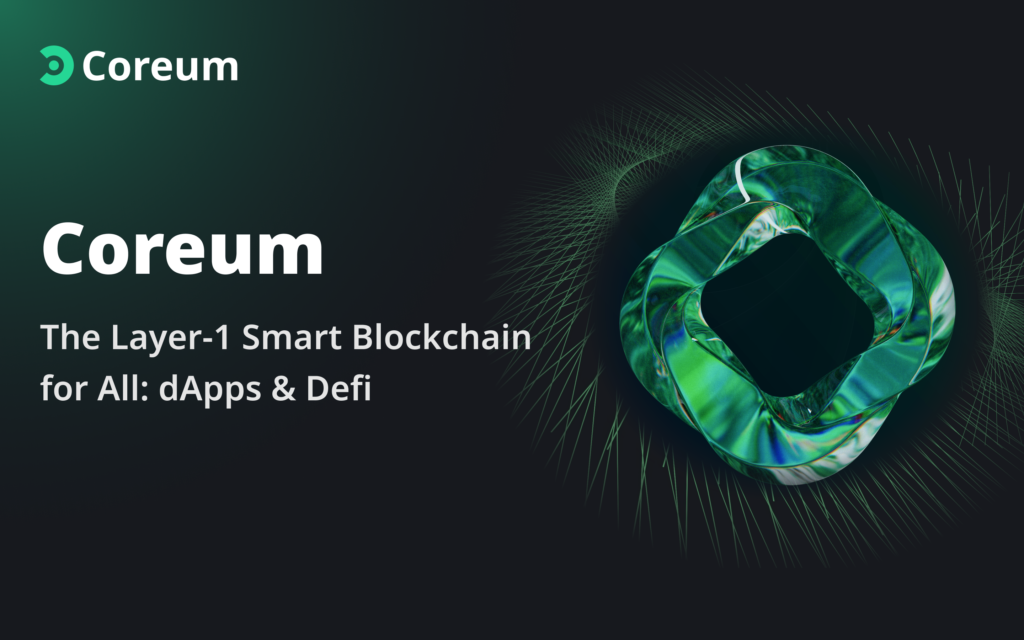 How Does it Work
We are always talking about the Ethereum blockchain. It is fantastic but its existing technology is hardly scalable. It also comes with a hefty transaction cost, making it difficult for DeFi to adopt it. Ultimately, Coreum was created with Sologenic Development Foundation's support. So, what sets Coreum apart?
For starters, Coreum is the first EGB. It is a new generation of blockchain specially made for ISO20022 compliance. Meaning, developers can launch DeFi applications and protocols for businesses of any size. It is also ultra-fast, scalable, interoperable, and sustainable.
As of now, they are the fastest blockchain in the world. They boast an ability of 7000 transactions per second with 32 validators. Furthermore, they can scale without limits thanks to Tendermint Consensus Engine and Cosmos SDK. This allows them to become a low-latency proof-of-stake blockchain; more powerful and more efficient than PoW. There are hundreds of blockchains operating today. Thankfully, Coreum offers a multi-chain bridge that connects them all. Using collateralized wrapping, developers can now interoperate with different chains easily.
However, the pride of Coreum comes from their EGB status. In fact, Coreum is the one to introduce this niche standard into the market. It is a standard that determines the blockchain network's optimization for enterprises and regulation compliance. For example, an EGB must provide a collection of accurate records that is auditable and irreversible. Transaction data must also not expose sensitive information about all involved parties. Of course, the list goes on and there are a lot of technicalities in the blockchain. If Coreum catches your attention, you should check out their website now!
Recent Price & Performance of Coreum (CORE)
CORE is the ecosystem's governance and utility token. Holders can use the token as payment for the gas fee on transactions. Furthermore, token holders play a part in shaping the future of the ecosystem.
Currently, their market price is $0.2152 per unit. They have a market cap of $21,520,479 and a fully diluted market cap of $107,037,581. You can check the live price of their token right here!
How to buy Coreum (CORE)
You can buy Coreum (CORE) on MEXC by following the steps:
Log in to your MEXC account and click [Trade]. Click on [Spot].
Search "CORE" using the search bar to see the available trading pairs. Take CORE/USDT as an example.
Scroll down and go to the [Spot] box. Enter the amount of CORE you want to buy. You can choose from opening a Limit order, a Market order, or a Stop-limit order. Take Market order as an example. Click [Buy CORE] to confirm your order. You will find the purchased CORE in your Spot Wallet.
You can find a detailed guide on how to buy CORE token here.
Keep Yourself Updated With The Crypto Trend
Check out all of the listings in the Innovation and Assessment zones as well as the major tokens in the Main Zone – we have more amazing projects to come! What's more, MEXC lists moonshots and offers access to trade major cryptocurrencies. Visit the Hot Projects section as well to uncover more featured popular tokens. Lastly, feel free to visit MEXC Academy to learn more about cryptocurrency!
Start your travel on MEXC Global