Connex is your newest Web3 professional community. It aims to build a permissionless, open, and collaborative Web3 professional network.
Essential information for their token is available on the MEXC Digital asset introduction page. Furthermore, we are listing (CONX/USDT – Trade it here) on the Innovation Zone! Check it out now!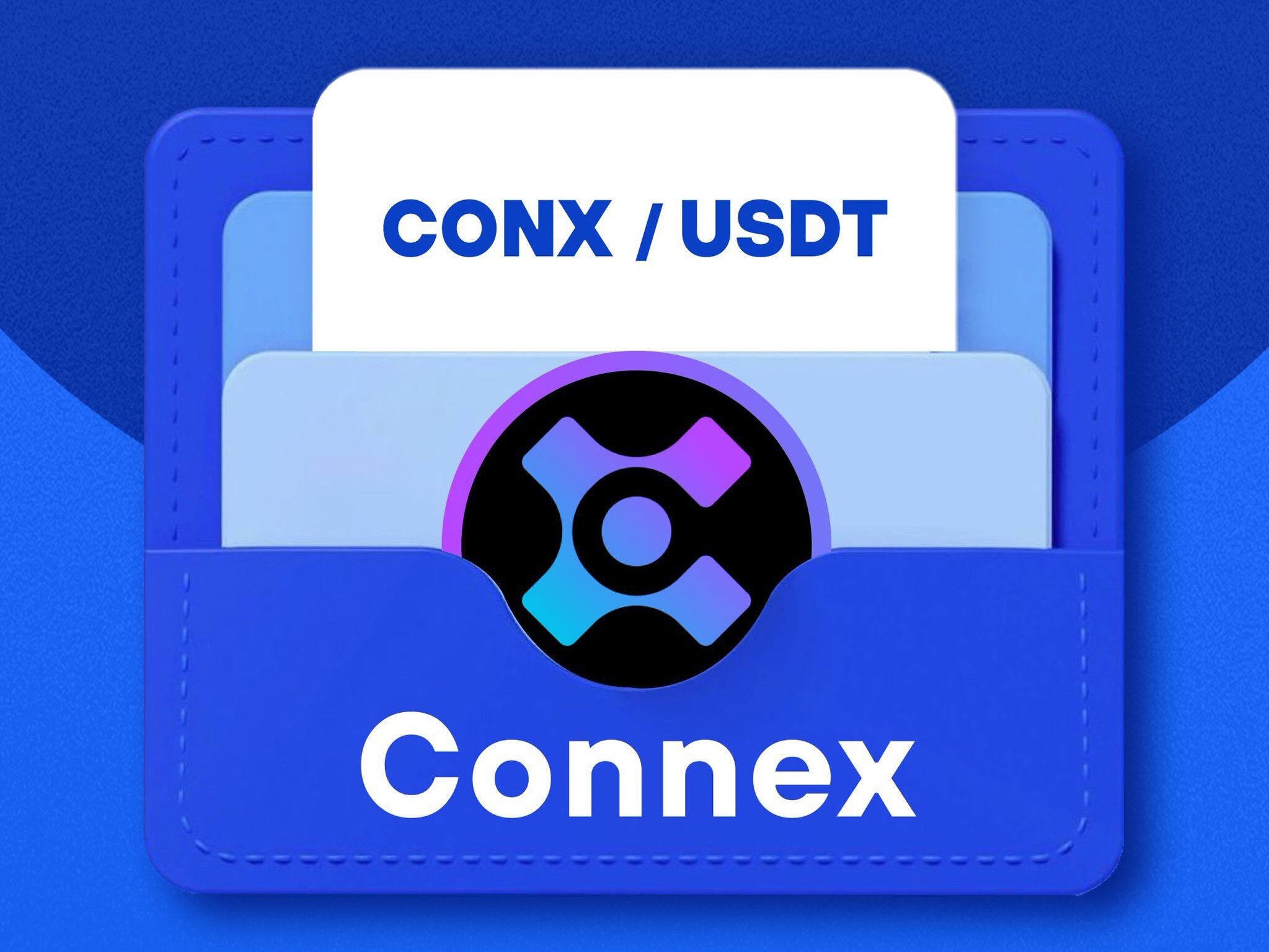 What Exactly is Connex?
It is a new digital age. A new age means new innovation. Today, Connex is bringing job-seeking and hiring to the web3 world. In essence, Connex is a Web3 professional community for job seekers and employers. So, why do we need Connex? Here is the answer.
Web3 offers young individuals the opportunity to become experts in this rapidly growing field. Regardless of their current job position, there is no need to spend decades climbing the corporate ladder to make a significant contribution. Furthermore, some of the brightest minds in the world are transitioning from FANG companies and joining crypto companies or DAOs.
However, there's currently no decentralized Web3 job marketplace to facilitate this transition. By offering token incentives, talented individuals are motivated to upload their CVs, and Connex can integrate on-chain credentials with these CVs. This combination of on-chain and off-chain personal credentials makes the platform attractive to a wide range of entities, including Crypto Companies, social DAOs, protocol DAOs, NFT-exclusive DAOs, investment DAOs, and more. This integrated credential system empowers individuals to build their own Web3 professional communities. Learn how to post a job right here!
What is the Usage of CONX Token
Connex has a mission to establish a Web3 professional network that is open, collaborative, and permissionless. Central to this ecosystem is the CONX token, which serves multiple crucial roles. It acts as the governance token, incentivizes user engagement, and functions as the primary means of payment within the Connex ecosystem.
Here are the various use cases for CONX:
Subscription Payment: CONX is the payment for subscribing to companies or SMEs within the platform for talent recruitment and hiring purposes. Subscribers gain access to view and like CVs uploaded by Connex users.
Credential Access: CONX is the gatekeeper for accessing users' personal on-chain and off-chain credentials. Companies and SMEs can identify potential candidates more effectively using the platform's on-chain and off-chain labels.
Circle Participation: Users need to use CONX to join professional circles, where members can share their valuable opinions on circle topics. Users contributing to these circles will receive CONX tokens, with the exact amount determined by token-holders through voting and governance.
Enhanced Exposure: CONX is employed to increase the visibility of a company or individual. Companies and SMEs can leverage their platform subscription for marketing and branding purposes. This includes boosting their visibility to users and sharing details about their companies, such as products, services, vision, mission, job listings, and reasons for joining their organizations.
Governance: CONX serves as the voting and governance token within Connex DAO. This entails voting on various platform-related matters, such as user fees, subscription costs for creating and entering circles, token utilization within the Community Treasure, and assessing job or CV accuracy.
Where to buy CONX Token
You can find CONX Token here at MEXC! We are listing CONX/USDT in our Innovation Zone!
What is the Price of CONX Tokens?
The CONX Token is currently trading at MEXC with a live price of $1.3287. You can check the live price of their token right here!
How to buy CONX Tokens on MEXC
You can buy CONX Tokens on MEXC by following the steps:
Log in to your MEXC account and click [Trade]. Click on [Spot].
Search "CONX" using the search bar to see the available trading pairs. Take CONX/USDT as an example.
Scroll down and go to the [Spot] box. Enter the amount of CONX you want to buy. You can choose from opening a Limit order, a Market order, or a Stop-limit order. Take Market order as an example. Click [Buy CONX] to confirm your order. You will find the purchased CONX in your Spot Wallet.
You can find a detailed guide on how to buy CONX Tokens here.
Get Free Airdrops with MEXC Launchpad!
Did you know MEXC gives out 20+ free airdrops weekly? Launchpad and Kickstarter events ensure that all our loyal MX token HODLers receive a ton of new tokens! Learn all about it at our MX Zone now!
Meanwhile, check out all of the listings in the Innovation and Assessment zones as well as the major tokens in the Main Zone – we have more amazing projects to come! Visit the Hot Projects section as well to uncover more featured popular tokens. Lastly, feel free to visit MEXC Academy to learn more about cryptocurrency!
Start your travel on MEXC