Centric Swap or CNS (CNS/USDT – trade it here) is a protocol that aims to solve the problem of price volatility in the cryptocurrency world by utilizing blockchain technology. To fully achieve the economic potential that the blockchain provides, Centric Swap concentrates on resolving pricing stability while the rest of the industry concentrates on transaction throughput and smart contracts. In this article, I will cover everything you need to know about Centric Swap, plus a guide on how to buy CNS.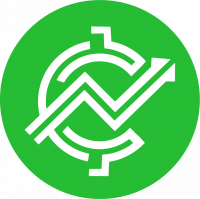 The Protocol
Built on fundamental economic principles, Centric is a cutting-edge dual-token digital currency and decentralized blockchain platform. Because it self-regulates token supply to keep up with continuing changes in demand, Centric's dual-token architecture encourages adoption and stabilizes over time.
Dual-Token Economy
Centric's dual-token strategy consists of two tokens: Centric Rise (CNR) and Centric Swap (CNS). CNS is like a typical cryptocurrency and trades at the market price, however CNR is distinct in that it trades at a fixed price and generates hourly growth. Centric Rise and Centric Swap can both be redeemed at any moment in exchange for one another.
The price of Centric Swap needs to be at $1 USD on the open market in order for network consensus to take place. The indicated market value of Centric Rise is the same as the market capitalization of Centric Swap at $1 USD.
What is Centric Swap (CNS)
On cryptocurrency exchanges, Centric Swap is freely traded at a market price. Through interoperability with existing currency ecosystems, it adds liquidity to the central economy. Centric Rise is exchanged on demand for Centric Swap, which is then burned. The Centric Swap smart contract controls the Centric Swap token.
Governance
The Centric Rise smart contract governs the Centric Protocol. Being immutable, the Centric Rise smart contract cannot be altered.
Tokens
Both CNR and CNS are built on the Binance Smart Chian (BSC) blockchain.

History of Centric Swap
The concept of CNS first emerged in 2017. In 2021, the dual-token system was implemented. Joel Clelland, Thomas Butcher, and other executives serve as Centric's leaders. The CNR currency has a set one billion dollar supply cap.
How to buy CNS token?
You can buy CNS token on MEXC by the following the steps:
Log in to your MEXC account and click [Trade]. Click on [Spot].
Search "CNS" using the search bar to see the available trading pairs. Take CNS/USDT as an example.
Scroll down and go to the [Spot] box. Enter the amount of token you want to buy. You can choose from opening a Limit order, a Market order or a Stop-limit order. Take Market order as an example. Click [Buy CNS] to confirm your order. You will find the purchased tokens in your Spot Wallet.
Stay Tuned in Crypto Trends
Check out all of the listings in the Innovation and Assessment zones as well as the major tokens in the Main Zone – we have more amazing projects to come! What's more, MEXC lists moonshot and offers access to trade major cryptocurrencies. Visit the Hot Projects section as well to uncover more featured popular tokens. Lastly, feel free to visit MEXC Academy to learn more about cryptocurrency!
Start your travel on MEXC Global