Celsius Network (CEL/USDC – Trade it Here) is a regulated, SEC-compliant, lending platform that enables users to receive interest on deposited cryptocurrency or take out crypto collateralized loans on the Ethereum blockchain. Celsius was founded in 2017 to provide fair and transparent services fair interest, low rates for loans, and lightning quick transactions. This article explores the core features and overall tokenomics of Celsius Network (plus how to buy and earn CEL on MEXC).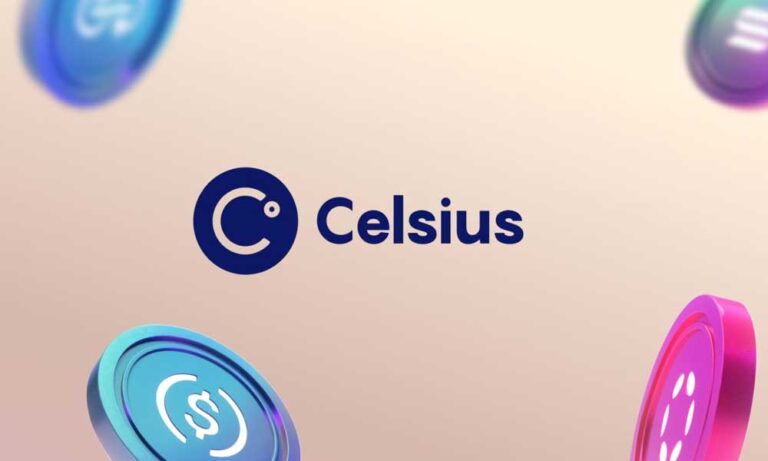 Core Features of CEL
Celsius focuses on fostering transparency through sharing information with the community and through the power of the blockchain.
Proof of Community. Celsius is partnering with Horizen Labs to prove liquidity at any moment through the blockchain, without relying on external auditors and without disclosing customer information.
Celsius Asset Verification. Chainalysis Reactor, the investigative blockchain analysis tool, provides the first third-party verification to date of Celsius' assets.
Weekly AMAs. Every week, CEO Alex Mashinsky gives an update on the state of the business, the product, and answers questions from the community.
CEL Tokenomics
There is a total supply of 695 million CEL tokens. At the time of writing, CEL has an estimated market cap of $579,159,396 and a fully diluted market cap of $1,699,790,661.
The Celsius Token (CEL), at the moment of the Token Generation Event (TGE), will have utilities including:
the ability to become a member in the Celsius platform and community
the ability to deposit your cryptocurrencies in the Celsius wallet
the ability to apply for dollar loans with cryptocurrencies as collateral
the ability to pay interest on these loans at a discount
In the future, the CEL token will have additional utilities including:
allowing members to lend cryptocurrencies in order to gain interest
achieving seniority in the platform which will impact the interest rate gained
get interest rewards on cryptocurrencies lended
The allocation of the tokens are as seen below: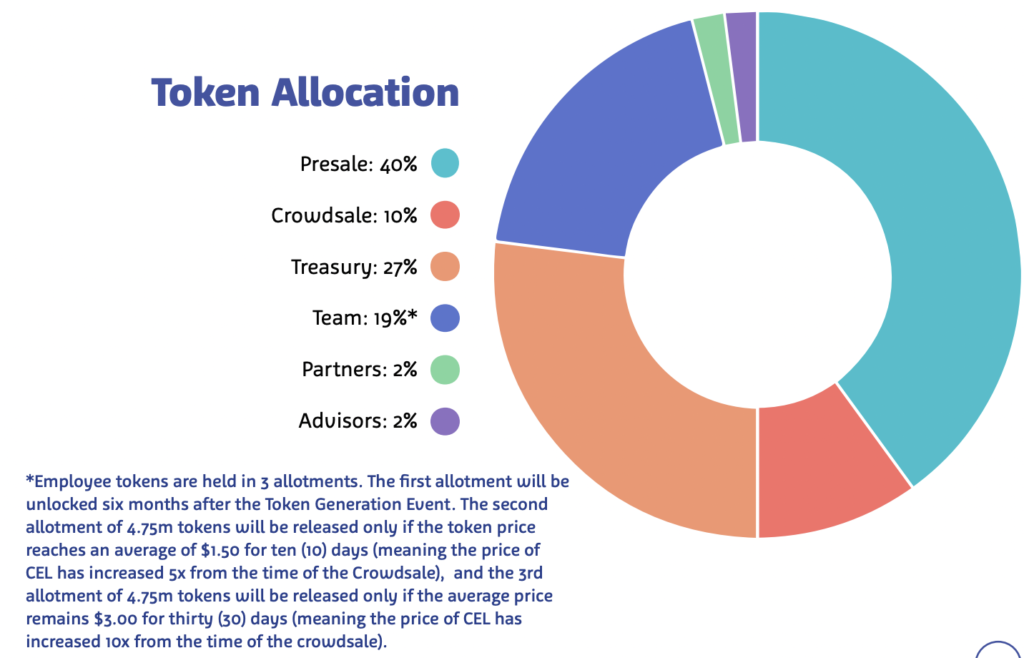 How to buy CEL?
Looking for a way to buy CEL ? You can purchase CEL on MEXC following the steps:
Log in to your MEXC account and click [Trade]. Click on [Spot].
Search "CEL" using the search bar to see the available trading pairs. Take CEL/USDT as an example.
Scroll down and go to the [Spot] box. Enter the amount of CEL you want to buy. You can choose from opening a Limit order, a Market order or a Stop-limit order. Take Market order as an example. Click [Buy CEL] to confirm your order. You will find the purchased CEL in your Spot Wallet.
For the comprehensive guide on how to buy CEL and other available tokens, please visit special MEXC How to Buy Guides Section.
Recent CEL Price & Performance
CEL reached the highest price (ATH) of 4.2573 USD on January 1st, 2022. The lowest price of CEL since the ATH date was 0.1848 USD on June 13th, 2022.
Interested in crypto like CEL?
MEXC lists moonshot and provides access to trading of major crypto coins like CEL, keep an eye on our listings in Innovation and Assessment zones, as well as major tokens in the Main Zone – we have more great projects to come! Also, visit the hot projects section to find more hot tokes that were listed already. If you would like to know more about crypto trading itself visit MEXC Academy.