Axelar (WAXL/USDT – Trade it Here) is a blockchain connecting blockchains, enabling universal Web3 interoperability. The network is secured using proof-of-stake consensus, and messages are routed and translated using permissionless protocols. In this article, we will discuss everything you need to know about Axelar plus a guide on how to buy WAXL tokens.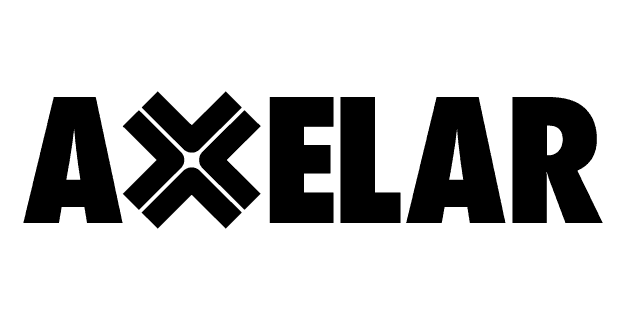 Key Features of Axelar (WAXL)
As a Web3 platform that connects blockchains, the ultimate goal for Axelar is to build the underlying infrastructure for onboarding the next billion people onto Web3. In order to achieve this, Axelar have several key features such :
Easy Access Enables blockchain developers to plug in and communicate with other chains.
Cross-chain composability Axelar provides decentralized app (dApp) developers with the cross-chain composability.
Seamless interaction Axelar allows users to interact seamlessly with apps across multiple ecosystems.
How does Axelar (WAXL) work?
The Axelar network has three key components across two functional layers. It provides a decentralized network that connects dApp builders with blockchain ecosystems. Here's how it works :
A decentralized network
The first is the decentralized network itself, supported by a set of validators that are responsible for maintaining the network and executing transactions. The validators run the cross-chain gateway protocol, which is a multi-party cryptography overlay that sits on top of Layer 1 blockchains. They are responsible for performing read and write operations to gateway smart contracts deployed on connected external chains, voting and attesting to events on those chains.
Gateway smart contracts
The second are the gateways — smart contracts that provide the connectivity between the Axelar network and its interconnected Layer 1 blockchains. Validators monitor gateways for incoming transactions, which the validators READ. They then come to consensus on the validity of that transaction; once agreed, they WRITE to the destination chain's gateway to execute the cross-chain transaction. The validators and gateways compose the core infrastructure layer.
Developer tools
Sitting on top of the validators and gateways are the APIs and SDKs (the libraries and tools that enable developers to access the Axelar network easily). This is the application-development layer that developers will use to compose across any two chains in a single hop, adding universal interoperability to their blockchains and applications. With Axelar, they can lock, unlock and transfer assets between any two addresses on any two blockchain platforms, execute cross-chain application triggers, and more generally handle any cross-chain requests.
Tokenomics with recent price & performance of Axelar token (WAXL)
Axelar cryptocurrency Released on 27th September, the AXL token via proof-of-stake secures the cross-chain communication network and it is the native utility token that powers the entire Axelar network. Built on ERC-20 blockchain, the AXL token doubles as a chain-agnostic asset that has representations on multiple blockchains.
Tokenomics of AXL token Name: Axelar Token
Ticker: AXL/WAXL
Token type: Utility
Circulating supply : –
Max supply: –
Total Supply: 1,007,746,606 AXL
AXL token's 30 days performance sees the highest price (ATH) of 1.07 USDT on September 28, 2022. The lowest price since the date of ATH was 0.61 USDT on October 2, 2022. At the time of writing, its current performance is 0.99 USDT with a fully diluted market cap of $964,649,102.
How to buy Axelar Token (WAXL)?
You can buy Axelar Token (WAXL) on MEXC by the following the steps:
Log in to your MEXC account and click [Trade]. Click on [Spot].
Search "WAXL" using the search bar to see the available trading pairs. Take WAXL/USDT as an example.
Scroll down and go to the [Spot] box. Enter the amount of WAXL you want to buy. You can choose from opening a Limit order, a Market order or a Stop-limit order. Take Market order as an example. Click [Buy WAXL] to confirm your order. You will find the purchased WAXL in your Spot Wallet.
Want to stay tuned in crypto market?
Check out our listings in the Innovation and Assessment zones as well as the major tokens in the Main Zone – we have more amazing projects to come! What's more, MEXC lists moonshot and offers access to trade major cryptocurrencies. Visit the Hot Projects section as well to uncover more featured popular tokens. Lastly, feel free to visit MEXC Academy to learn more about cryptocurrency in general.