Around the same time last year, multinational retail giant Walmart gained attention when it applied for a number of new trademarks, indicating its intention to produce and offer virtual goods in the metaverse with plans to create its own digital assets and collection of NFTs. Moreover, Global Chief Technology Officer of Walmart Suresh Kumar spoke on the Yahoo Finance All Markets Summit and said: "Crypto will become an important part of how customers transact". Kumar also mentioned Walmart aims to make the crypto transaction as smooth as possible for the customers so they can also benefit from it.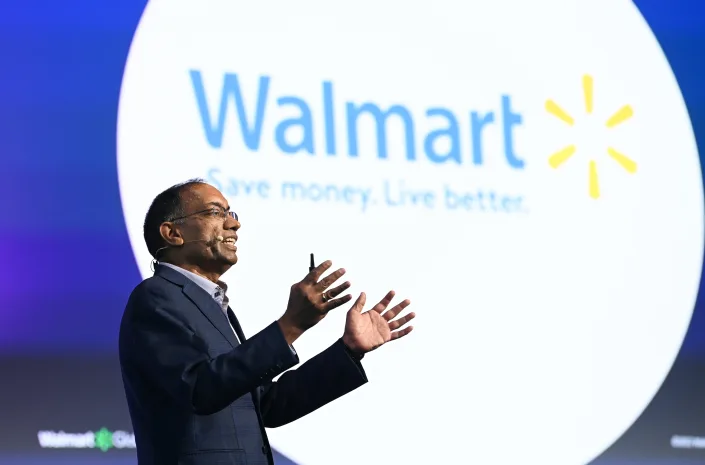 It is very exciting to see Walmart come across different industries from retail to crypto and blockchain. Believe it or not, Walmart has adopted blockchain technology which allows retailers to track its items from production to the end customers. Along with that, Kumar believes the use of blockchain and cryptocurrency can provide a better digital shopping experience shaped into their shopping habits and Walmart can utilize metaverse to coordinate with different social media applications.
Brands can interact with customers who want to spend more time in virtual worlds or the metaverse by using NFTs to create distinctive digital experiences. This may be a great opportunity for Walmart to attract more younger consumers. There are other brands that are interested in sharing a piece of pie in the metaverse industry. For example, Gap has started selling NFTs of its logo sweatshirts and apparel retailer Urban Outfitters has filed trademarks with intention to open a virtual store potentially.
Closing Thoughts
How will Walmart's virtual currency improve user experience? And how does the company plan to integrate crypto in the retail industry? I cannot wait to see what the future holds for digital assets and metaverse applications in marketing, retail and payment. I am curious if Walmart will work with traditional transactional systems such as Mastercard and Visa, or work with unconventional startups such as Strike with layer-2 Lightning network based on the Bitcoin blockchain.
MEXC is innovative and we offer a wide variety of cryptocurrencies, including NFTs. Check out our MEXC blog and MEXC Academy to learn more token information and stay tuned in crypto. Start your crypto journey now with MEXC!