On November 9, 2022, the US Treasury imposed further limits on Tornado Cash. This decision came from allegations that the North Korean Government is utilizing it. Specifically, using it to fund their Weapons of Mass Destruction (WMD) Program. Earlier in August, 2022, the US Government had already banned public citizens from using Tornado Cash as a platform. They stated that criminals were using it to launder illegal funds. Now, it has escalated even further ahead.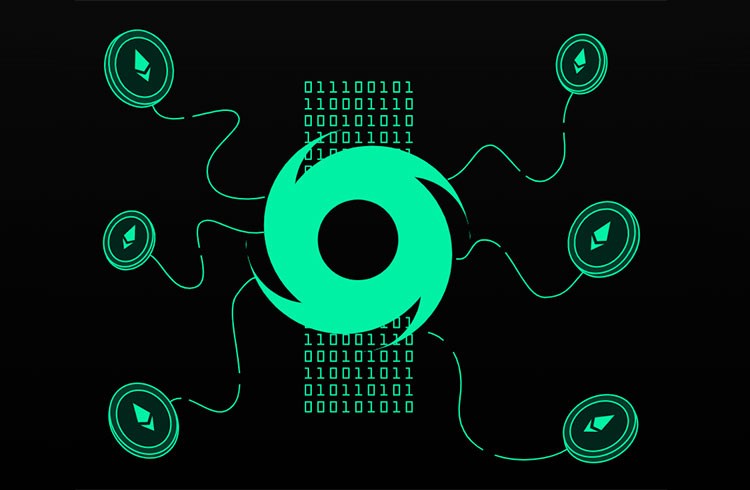 Tornado Cash is an Ethereum-based decentralized, noncustodial privacy platform. They are a crypto mixer. In layman's terms, it mixes crypto with different transactions and you withdraw it using a different address. Doing so and you will get full anonymity, hiding transactions from the public eye. Basic information for the TORN token is available on the MEXC Digital asset introduction page.
Tornado Cash In Suspicion of Aiding North Korea
So, what happened to Tornado Cash? According to the US Treasury's press release, North Korea had utilized Tornado Cash and laundered nearly $100 million in cryptocurrencies. The money are used as funds for their WMD Program including ballistic missile development. Their press release stated that:
"This action follows various recent DPRK ballistic missile launches, which are obviously in breach of numerous United Nations (U.N.) Security Council rulings." and adding "This action is part of the United States' ongoing efforts to contain the DPRK's ability to advance its unlawful weapons of mass destruction (WMD) and ballistic missile initiatives that threaten peace in the region"
The report further cited that Tornado Cash enables illegal digital activities, ultimately supporting weapons development in North Korea. Furthermore, the US Treasury believes that they have had close to $1.5 billion of dirty money laundered since 2019. This includes the North Korea Sponsored hacker "Lazarus Group". According to the report, Lazarus Group had funneled $455 million worth of stolen crypto in March. Following these events, the US Treasury has officially placed their sanction on Tornado Cash.
Lastly, the Treasury warns foreign financial institutions to tread lightly. Any institution that knowingly facilitates a huge transaction or provides significant financial services to sanctioned entities may face US repercussions.
Closing Thoughts
Honestly, I think Tornado Cash did not mean to cause harm. Just like a knife that was meant to cut fruits, it can be used to harm as well. In their case, it was users with bad intentions that created problems for everyone. However, we cannot deny that they might help criminals on purpose. It is all dependent on their intentions and integrity as a cryptocurrency platform. Now, we await their statement and see how they will react to it. If you are interested to find out about their live token price, you can check it out here. In the meantime, stay tuned on the industry news with MEXC and check out our recent articles. We believe that an educated audience is the best audience. So what are you waiting for? Start your crypto journey with MEXC today!