From 20th to 23th of January, MEXC Global launched the trading round and MX round for Tank Wars Zone under M- day events.
What is Tank Wars Zone?
Tank Wars Zone introduces a new blockchain tank battle game that offers gamers more opportunities to monetize their time and passion and further transforms the global gaming industry in the blockchain era.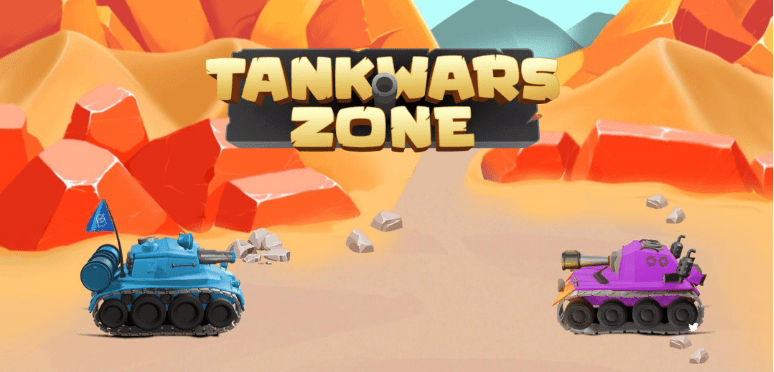 Highlights of Tank Wars Zone
Low-cost entry barrier – The team wants to create a blockchain game that players worldwide, especially those in developing countries, can quickly join, play and earn.
Various exciting gameplays – There are many game modes for players to play and earn, such as PvE, PvP, World Boss Battle, Guild Wars, Tank Championship, Battle Royale. The game also offers different battle mechanics and special features such as lending, garage, etc. for players to explore and have fun.
Powered by Fantom Chain at Genesis – One of the first blockchain games on Fantom, backed and invested by the Fantom Foundation, the game will have very low transactions fees, low confirmation time, and supportive communities for players.
What Makes Tank Wars Zone Unique?
The vision of the team is to make this project into a platform for user-generated assets in the Tank Wars Metaverse. The team will provide APIs and SDKs (Software development kits) and the players, besides playing the game, will also have the creativity freedom to create their own custom designs of in-game items like flags, skins, weapons, etc., and even their own tank models using different types of buildings such as Garage, Factory, etc.
They can then mint these NFTs and either use them themselves, or sell them in the Tank Wars game marketplace for profits.To build Garage or Factory will also require land which players can purchase or acquire by fighting off monsters roaming on these land plots.
WBOND Token
WBOND (War Bond Token) is the Utility & Governance Token of Tank Wars Zone which players can earned by staking, trading NFTs, or through Special Events. With a total supply of 1,000,000,000 WBOND tokens, WBOND is used for voting, staking, and trading NFTs. Token allocation is like below:
Since iussed on January 23 in the Innovation Zone,the highest price hit 0.1 USDT with a 0.02 USDT opening price,up 500%. Total Tokens Allocated to MEXC Mday are 5,000,000 WBOND. According to the lucky draw rules,for trading round , there are 2000 winning tickets with 1000 WBOND each ticket. For MX round, there are2500 winning tickets with 1000 WBOND each ticket.
Searching for true GEMs? Find them at MEXC Global!
Interested in altcoins or memecoins? Looking for the next GEMs like WBOND token? You can check articles tagged with altcoins. New to blockchain and trading? If you want to know more about MEXC products and crypto trading, visit our Academy to learn how to start trading on MEXC Global.
No account at MEXC Global to trade WBOND? Register here and get trading fee discounts!