MEXC Global's MEXC Talk Show series "MEXC Talk Show – LUNC Skyrocketing – Will the Tax Burn Revive the Ecosystem?" Twitter Space event was held on Sep 13rd (UTC) at 10am. In this roundtable, we invited professional traders and early practitioners in the cryptocurrency industry to discuss Will the Will the Tax Burn Revive the Ecosystem.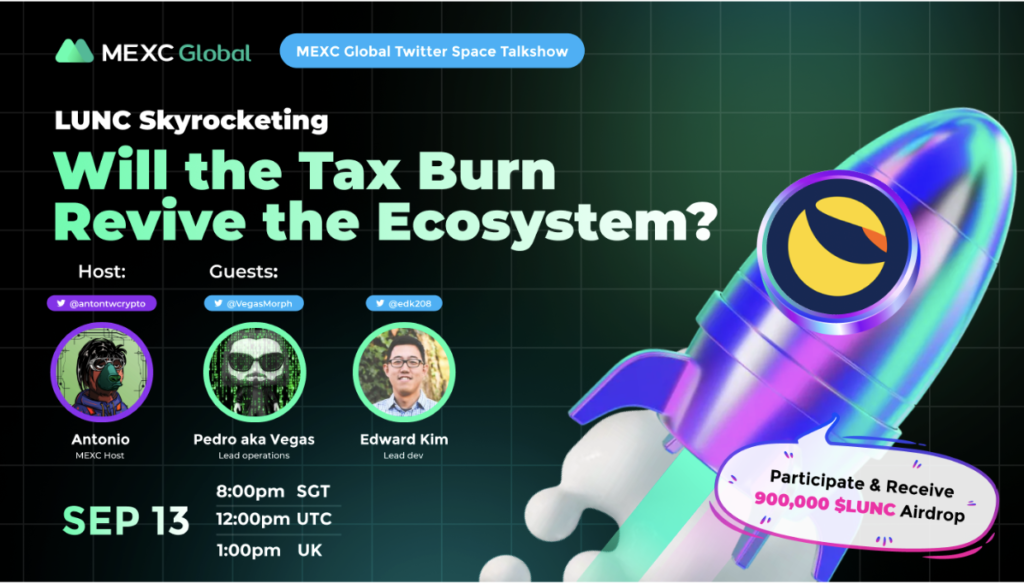 Several guests in this episode were early blockchain practitioners who had experienced several rounds of bull and bear markets in the cryptocurrency industry. They provided our audiences with plenty of investment insights in the MEXC Talk Show.
GUEST INTRODUCTION:
Pedro aka Vegas(@vegasmorph): Lead operations
Edward Kim(@edk208): Lead dev
Time:
September 13rd, 10:00 (UTC)
Venue: MEXC GLOBAL Twitter Space
How to Participate:
Users were in after they completed every requirement stipulated in the event link!
Reward Distribution:
【10ppl * 20,000 $LUNC】10ppl will be randomly selected from those who have completed the gleam tasks to receive 20,000 $LUNC airdrop.
【20ppl * 30,000 $LUNC】20 new MEXC users (users who completed the first transaction) will be randomly selected among those who completed the gleam tasks, each will be rewarded with 30,000 $LUNC.
【5ppl * 40,000 $LUNC】During the Twitter Space Q&A session, 5 users who ask questions will be selected, and each will be rewarded with 40,000 $LUNC.
The Winners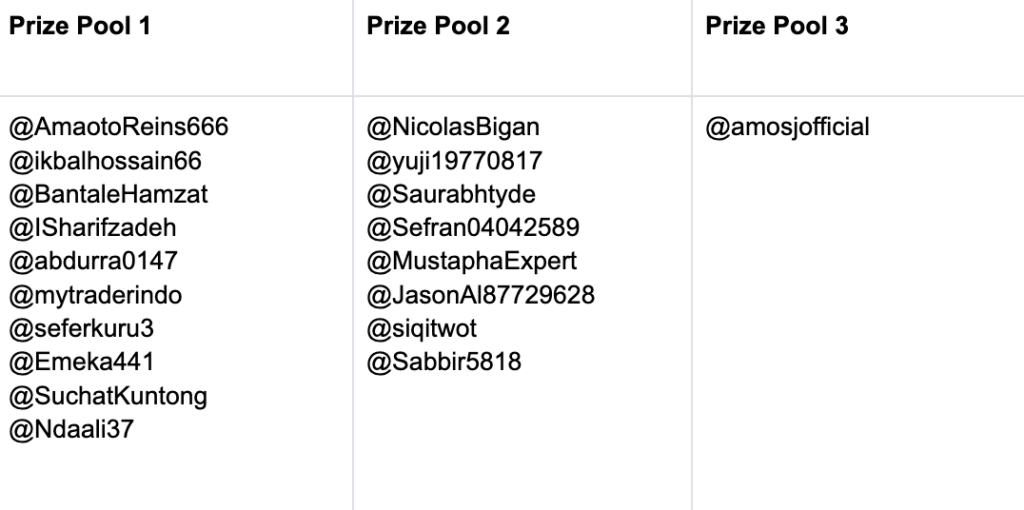 Start your travel on MEXC Global