Genuine Undead is a collection of 9,999 24×24 pixel skull NFTs living on the Ethereum blockchain. The collection was initially offered as a free mint by the artist and creator of the collection, who remains anonymous to this day. The project itself is run by the community, which formed organically quickly after the collection minted out. While Genuine Undead initially dropped with no roadmap in mind, the community continues to collaborate and develop utility and roadmaps together.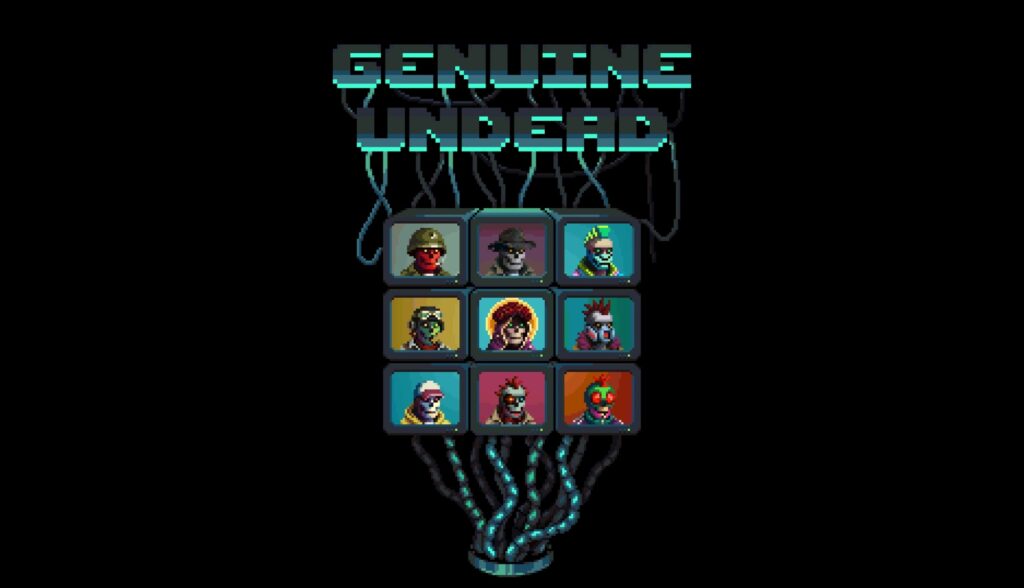 How Big is Genuine Undead
24*24 pixel PFP you have never seen. 5995 classic, 3996 cyberpunk and 8 legendary, over 200 hand draw traits, rich variety. ERC-721A contract. How big do you think Genuine Undead it is?
Recent Genuine Undead Price & Performance
Being NFT collection, Genuine Undead (GU) certainly needs to have a price and the floor price today (22 September) is $163.17, with a 24-hour sales volume of 23.67 ETH. As of today, there is a total of 9999 NFTs minted, held by 2451 unique owners, and has a total market cap of $1,631,486.80.
How to buy Genuine Undead ?
To purchase Genuine Undead, users can either purchase ETH first on MEXC Exchange following the steps listed below:
Log in to your MEXC account and click [Trade](ETH). Click on [Spot].
Search "ETH" using the search bar to see the available trading pairs. Take ETH/USDT as an example.
Scroll down and go to the [Spot] box. Enter the amount of ETH you want to buy. You can choose from opening a Limit order, a Market order, or a Stop-limit order. Take Market order as an example. Click [Buy ETH] to confirm your order. You will find the purchased ETH in your Spot Wallet.
After purchasing your desired amount of ETH, you can send them to your Metamask wallet and then purchase Genuine Undead on OpenSea.
Interested in buying NFTs? We have more!
MEXC not only provides access to the world's most popular tokens and new GEMs, but also offers unique assets & tools! Visit the hot projects section to find more hot tokens that were listed already. If you would like to know more about crypto trading itself, visit MEXC Academy.