Ripple or XRP (XRP/USDT – Trade it here), formerly known as OpenCoin, provides a faster and more efficient solution to global payments for payment providers and digital asset exchanges. RippleNet, its native payment network, is built on top of a ledger database called XRP Ledger to approach the goal: build a world without economic borders and unlock economic opportunities for everywhere, everyone based on the concept of blockchain and decentralization.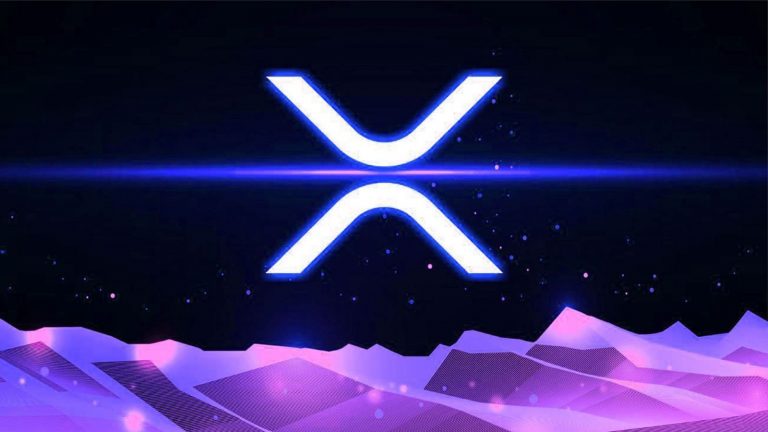 Core Features of the Ripple Project
The core features below pave the way for three main use cases of the Ripple network: cross-Border payments, digital asset sourcing, and Central Bank Digital Currency (CBDC) implementation.
Simplified Payments. It frees up working capital and asset management. Pre-funding requirements are eliminated and the platform provides flexible repayment terms to unlock trapped capital.
Lower Cost. Pre-negotiated FX and payout fees provide customers with competitive last-mile payment rates.
Faster Payments and Efficiency. Real-time settlement speeds up delivery regardless of funding source or destination.
Expanded Access. One seamless integration enables easy access and connection to new payout regions through premier receivers.
Sustainability. Ripple committed to sustainable innovation by using the carbon-neutral XRP Ledger, which uses a unique consensus mechanism that consumes negligible energy.
Stability, Security, and Resilience. XRP Ledger's proven technology enables consistent standards, privacy, and security.
Ripple (XRP) Ecosystem
Ripple provides developers with tools and platforms to build on the XRP Ledger (XRPL), which is one of the main innovations of Ripple.
The XRP Ledger (XRPL)
The XRP Ledger (XRPL) and its native digital asset XRP provide superior speed, low cost, scalability, and sustainability. These characteristics allow developers and entrepreneurs to seamlessly transform existing applications and unlock entirely new user experiences across payments, DeFi, NFTs, identity, foreign exchange, tokenization, DEX, and more.
RippleNet
RIppleNet is built on top of the XRPL and serves the function of a payment and exchange network. While RippleNet does not need XRP to function, it is still an important part of the Ripple ecosystem.
RippleNet offers three main products including xRapid, xCurrent, and xVia. In short, xRapid is a solution to provide liquidity that allows companies to conveniently swap between different fiat currencies using XRP as a global bridge currency. xCurrent enables banks to deliver cross-border instant settlement with end-to-end tracking technology. xVia provides payment tracking and data transfer for banks and payment providers within a single framework. This 3-product suite largely facilitates payment and exchange and approaches the goal of Ripple.
XRP Token
XRP is the native token of the XRP Ledger. It is also the very first ledger to contain 100 billion XRP, and the number is set as the maximum amount of XRP.
Instead of being a DeFi coin, XRP is more of an intermediary cryptocurrency that mainly serves the purpose of facilitating the network. XRP serves two main functions as follows:
XRP is a bridge currency. it can be sent directly from any XRP Ledger address to any other. It helps optimize multiple fiat-currencies swaps and exchanges by serving as the intermediary with much lower transaction costs.
Ripple is also a preventive measure against network spamming. A certain amount of XRP is needed for all XRPL addresses to maintain the ledger.
Recent Price & Performance of Ripple (XRP)
Currently, their market price is $0.3587 per unit. It has a market cap of $18,059,317,751 and a fully diluted market cap of $35,870,935,967. It also has a 24-hour trading volume of $1,006,299,566. You can check the live price of their token right here!
How to buy Ripple (XRP)
You can buy Ripple (XRP) on MEXC by following the steps:
Log in to your MEXC account and click [Trade]. Click on [Spot].
Search "XRP" using the search bar to see the available trading pairs. Take XRP/USDT as an example.
Scroll down and go to the [Spot] box. Enter the amount of XRP you want to buy. You can choose from opening a Limit order, a Market order, or a Stop-limit order. Take Market order as an example. Click [Buy XRP] to confirm your order. You will find the purchased XRP in your Spot Wallet.
You can find a detailed guide on how to buy XRP token here.
Keep Yourself Updated With The Crypto Trend
Check out all of the listings in the Innovation and Assessment zones as well as the major tokens in the Main Zone – we have more amazing projects to come! What's more, MEXC lists moonshots and offers access to trade major cryptocurrencies. Visit the Hot Projects section as well to uncover more featured popular tokens. Lastly, feel free to visit MEXC Academy to learn more about cryptocurrency!
Start your travel on MEXC