MEXC New M-Day is an event that allows users to purchase a newly launched token through a lucky draw. The New M-day listing event is held exclusively for all users to participate in and enjoy project token airdrops. New M-Day includes spot trading projects and futures projects. During the event, users who meet the requirements will have access to participate in lucky draw.Winners can get free project token airdrops, or get new project tokens at discount. (The rules of the activities are determined by the specific rules of each period.)
How to participate?
Find the entrance of M-Day when click [Earn] on the navigation bar, then go to [M-Day]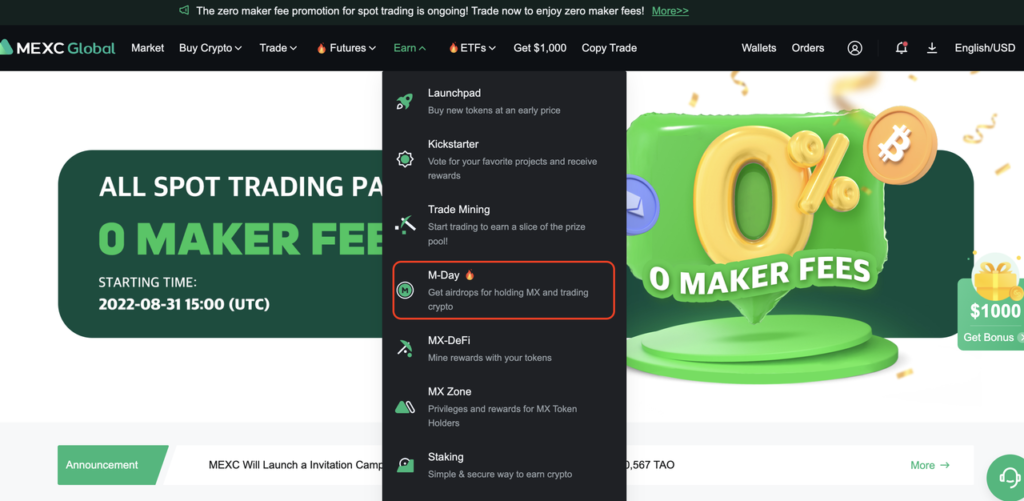 There are two ways to participate in the M-Day.The first one is invitation round.
During the invitation period, users can earn tickets by inviting friends via referral links and complete the minimum trading volumes of the token.(The trading volume may be different according to different M-Day ,including spot trading or futures trading)
The more successful invitees , the more tickets a user will get.Besides, invitees who complete the above 3 tasks will get 1 ticket. Invitees can get more tickets by inviting friends.
The invitation period often lasts for 3days, then comes to the ticket-claim time for 1 day . After, the lucky draw results will be released.
The second way to participate is by trading round.
Users who trade the specific cryptos on MEXC during the trading period, prior to the end of the ticket-claim time with minimum trading volumes of 500USDT(The trading volume may be different according to different M-Day activities) will be eligible for the lucky draw. The larger the trading volume, the more tickets the user can claim.
After going to M-Day page, click [Take part in the draw immediately]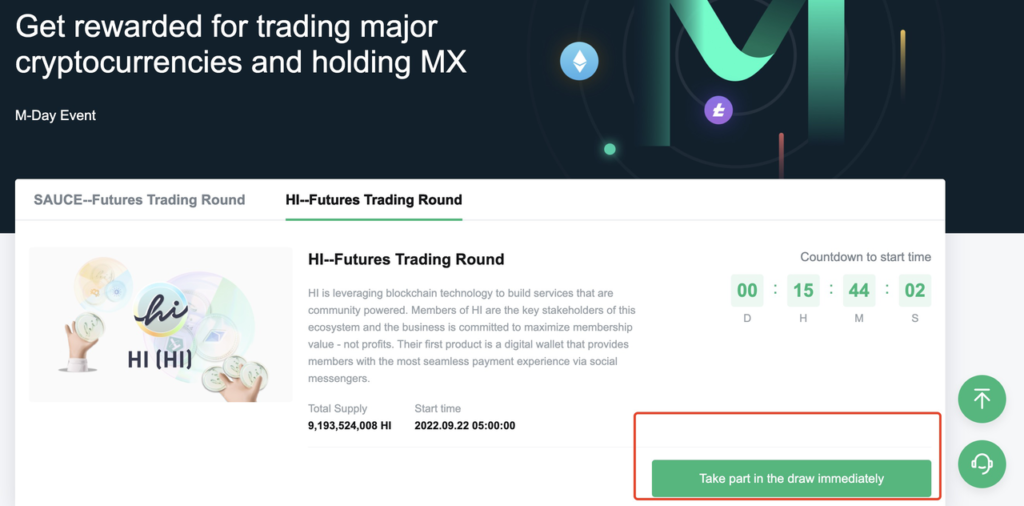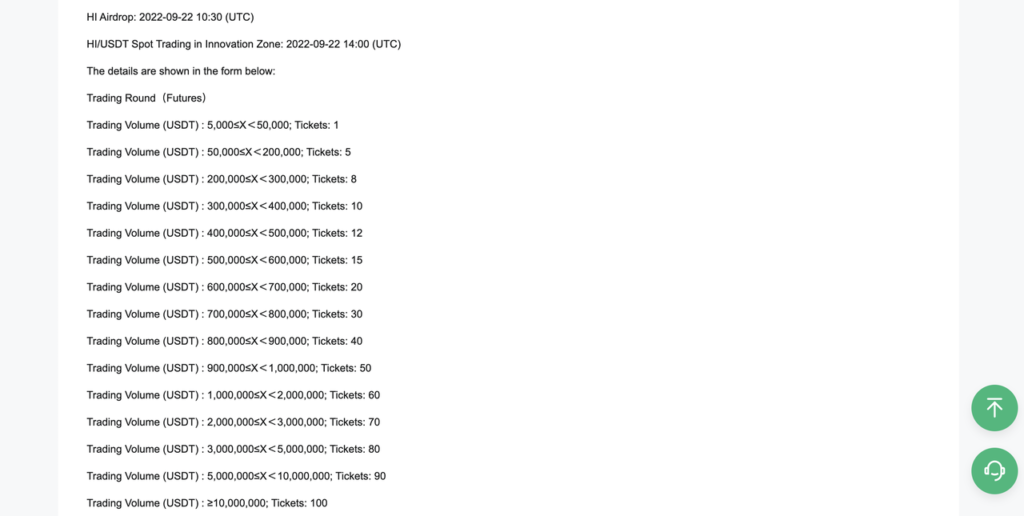 Please also note:
Trading volume = Open Trade + Close Trade (including all USDT-M futures pairs) during the trading Round period.
Ticket claims can only be done once. Please make sure you have hit your desired trading volume before claiming your tickets. Trading volume accumulated after claiming your tickets will not reward additional tickets.
Only the trading volume with transaction fees will be calculated within the event period.
Ticket-claim time will often last for 1 day, then comes to announcement of draw results and token airdrops in the following hours.
If a user did not receive any winning tickets from the draw ,he/she will still be able to claim from the participation prize pool of remaining tokens in proportion to the number of losing tickets in possession respectively.
MEXC M-Day gives users a chance to participate in the IEO of some excellent projects and will keep looking for high-qualified projects.
Start your travel on MEXC Global