In this Telegram AMA recap, you'll find insights about the Lunar (LNR) project. In an event hosted by Lucky from MEXC Global, you will meet Spaceman ( Co-Founder and CEO of Lunar )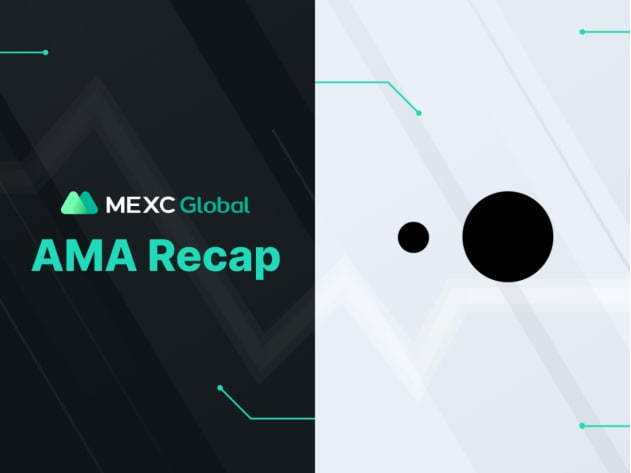 Introduction:
Hello everyone, I am Spaceman, the Co-Founder and CEO of Lunar. I am a serial founder, product designer, and user experience leader who has built multi-million dollar businesses across multiple industries including FinTech.
I am joined today by my Co-founder, Mr. Moonshot, and our CTO, MasterJedi.
Mr. Moonshot is a smart contract developer, marketer, and token growth strategist with deep experience in blockchain technology and crypto investing.
MasterJedi is an award-winning software architect with over 20 years of experience building enterprise-grade applications for companies and governments. His open source work has over 800 Million downloads (yes, that's 0.8 billion).
Questions from the community:
Lucky: What is LNR(Lunar)? Can you share with us more in detail?
Spaceman: Absolutely. I think it's best to start out with the problem we're solving. Decentralization is great for democratizing finance, but with it comes massive fragmentation of the user experience. Users have to juggle an enormous number of separate platforms to engage in fundamental aspects of crypto and NFT investing. You need a separate platform for holding tokens, a separate platform for trading tokens, a separate platform for price charts, etc. And that's just for one blockchain. Swapping tokens across different blockchains is its own multi-step process that requires numerous separate apps to complete So the goal of Lunar is simple: To streamline the entire crypto experience. We put all of the functionality you need in a single, interconnected platform that lets you trade almost any token across blockchains in a single click.
This includes:
All of your wallets in one place
Cross-Chain Token Trading
Automated Portfolio Tracking
Price Charts & Token Information
Token Explorers
Price Alerts
Watchlists
Reflections Tracking
Farming & Staking
NFT trading
And More
And this cross-chain trading I mentioned is all powered by a technology we created called Plexus, which is both its own native blockchain and a transaction smart routing system. We plan to apply this same technology to non-fungible assets as well, allowing users to purchase NFTs using almost any cryptocurrency across different blockchains.
Lucky: What triggers you to launch LNR(Lunar)? What are some of the real-world problems/ pain points that LNR(Lunar) aims to solve?
Spaceman: That's a great question. As DeFi investors ourselves, when we were getting into the space, we were appalled at how convoluted and inefficient the user experience of DeFi is. DeFi is supposed to be an improvement to the current financial system, but in a lot of ways it feels like we're taking a step backwards. At that point we decided we needed to take matters into our own hands and build a better way to interface with this amazing technology.
As touched on previously:
The severe separation of the DeFi tools, as well as the blockchains they operate on, creates an incredible amount of friction in the process for users.
This friction leads to countless hours of wasted time, frustration, security risks, and missed opportunities.
Lunar replaces the 10+ separate tools needed for DeFi with a single, frictionless platform that lets you trade almost any token across blockchains seamlessly.
With Lunar, you will no longer have to juggle numerous separate dapps and wallets to do what you need.
Your entire portfolio will be accessible in a single place so you can spend less time dealing with these challenges, and more time capitalizing on opportunities.
Lucky: What is the role of the $LNR token in LNR(Lunar))? Would you tell us more about its tokenomics?
Spaceman: LNR is a utility token that powers the entire Lunar ecosystem. Unlike most tokens, LNR actually has massive utility. It facilitates the movement of value between blockchains in cross-chain transactions on our platform. LNR is also the native token/coin that will be awarded to miners/validators of the Plexus network once our consensus mechanism is added. In addition, holding and staking LNR on the Lunar platform will provide a number of benefits for users including reduced trading fees and more. We have over 46,000 token holders, and this number has been growing steadily since launch. The current LNR tokenomics are as follows: 8% tax, 6% to development, operations and marketing, and 2% back to holders in reflections.
On MEXC, the tax is 0%.
Currently, LNR is a BEP-20 token. As we expand to more chains, we will release a version of LNR on each blockchain that we support!
Lucky: Are there any exciting news or updates with regards to LNR(Lunar) that you would like to share with the users?
Spaceman: Absolutely! To name a few recent/upcoming updates:
We just recently released our native blockchain, Plexus. It's the culmination of technology our CTO has been refining for the past decade, and it's finally in production processing transactions at blazing fast speeds.
We recently released our NFT collection, Lunar Genesis Crystals, along with our NFT minting app. We sold out of 3,000 NFTs for 1 BNB each and the secondary market is thriving. You can check them out at https://tofunft.com/collection/lunar-genesis-crystals/items
We will be hosting one of the largest giveaways in crypto history, which will be announced today! While we can't announce what it is yet, you're not going to want to miss this. Make sure to join our community and social channels to get notified once it goes live!
Telegram: t.me/lnrDefi
Twitter: twitter.com/LNR (previously twitter.com/lnrdefi )
Lucky: If you were to summarize your project in ONE word, what would it be? Why?
Spaceman: User-obsessed. That might be considered 2 words, but I believe it sums up Lunar better than any other term.
The whole reason we created this company is to improve the user experience of DeFi better than any company has done in the past.
Some of the most successful companies in existence have adopted this same philosophy (Tesla, Apple, Amazon, etc.), and we're confident that it is a winning strategy.
Blockchain technology is great, but without human users, it is completely worthless.
Free-asking Session
Q1. @Tierra_battaglia_70 asks: "I am interested to invest in your project. When and where can I buy your tokens? Is it already listed exchanges?"
Spaceman:
LNR is available on a number of exchanges.
You can buy LNR on:
MEXC
PancakeSwap
BitMart
XT.com
LBank
and more very soon!
Q2. @CarloEasley asks: "Have you being audited ? Have not heard you talk about that security of funds is what every investor craves for and plans to escape incase of insecurity if funds,scams and rug pulls ? How strongly built are your security put in place?"
Spaceman:
This is a great question. While user experience is our focus, security is our top priority.
When it comes to our token, we've had multiple audits performed, including one from Certik, and we've passed every single audit with flying colors.
We were within the top 1% of projects on Certik's security leaderboard for a while, and have only increased our security measures since then.
On the application side, we take a rigorous approach to security. Pen-testing, external audits, and consulting with security experts are all steps we take to ensure the security of users on our platform.

Q3. @ngstump1995 Asks: "Do you allow suggestions and feedback from the community? Are we allowed in decision making, do you put community into consideration ?"

Spaceman:
Absolutely. A critical part of building an amazing user experience is to actually listen to the users. We find community feedback extremely valuable and important, and have worked very hard to foster an open, transparent relationship between ourselves and our community.

Q4. Speeding asks: "Whats different about lunar blockcain than other evm compatible bolckchains on the market today?"

Spaceman:
There are a number of ways in which our Plexus blockchain is different than other blockchains on the market.
The vision of the Plexus chain is to be an immutable, distributed, lightning fast blockchain that processes multi-chain and multi-step transactions between other blockchains.
It's also the first EVM-compatible blockchain built in C#/.NET. Not only does this allow for performance enhancements, it allows us to have a near-monopoly on the millions of C# developers out there who want to develop blockchain technology.
Q5. @cheathaam Asks: "Hello @SpacemanLNR Many projects have problems with UI / UX and this one turns off new users. How do you plan to improve the interaction with new users and with users outside the crypto space?"
Spaceman:
This is one of the main reasons we exist! We are relentlessly focused on providing best UI and UX within the DeFi space. If we don't solve the user experience problem, DeFi won't be able to reach mass adoption. It's one of the main issues preventing people from getting into the space.
If you are interested in learning more about Lunar, head over to our community channels! We'd love to have you 🙂
Our LNR token is also available for trading on MEXC right now!
Trying to find MEXC AMAs recaps?
It's easy! Explore them in a special section of our MEXC Global blog. Find insights for other recently listed projects at MEXC like Lunar (LNR). This block contains unexpected or invalid content.
Start your travel on MEXC Global
The content of this webpage is not investment advice and does not constitute an offer or solicitation to offer or recommendation of any investment product. It is for general purposes only and does not take into account your individual needs, investment objectives, and specific financial circumstances. Investment involves risk.
This disclaimer informs readers that the MEXC Creator's content, views, thoughts, and opinions expressed in the articles belong solely to the creators and authors, and not to MEXC Global itself. MEXC Global doesn't give any investment recommendations or advice.