In this Telegram AMA recap, you'll find insights about the Cryptotanks project. In an event hosted by Miranda from MEXC Global, you will meet Max von Luttichau – co-founders of CryptoTanks.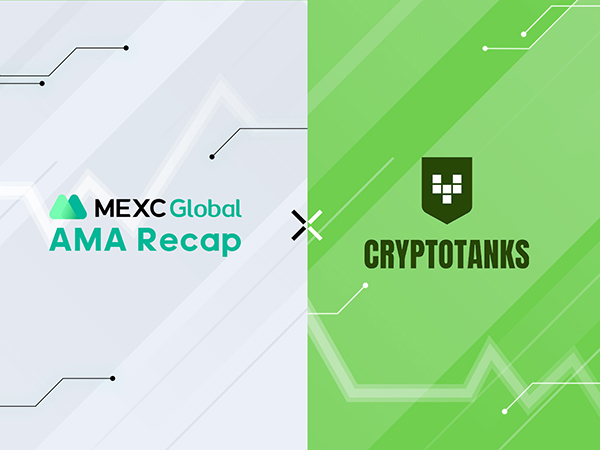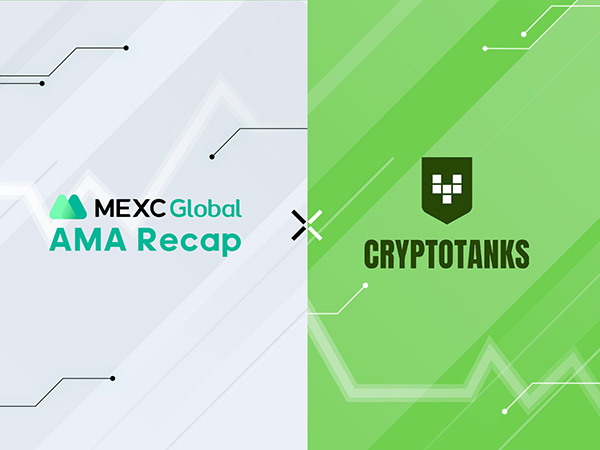 Introduction to AMA members from CryptoTanks:
Hello MEXC community! I'm Max, I'm one of the co-founders of CryptoTanks. Personally, I've been in the crypto space since 2017 and worked in various startups. Building a game was an idea since then, but there was no layer-2 solution ready at the time. So Dan, one of the other co-founders, came to me in early 2021 with the CryptoTanks idea and we have been on track to create it ever since.
Questions from community to CryptoTanks:
Question 1:
Miranda: What is CryptoTanks (TANK)? Can you share with us more in detail?
Max: Sure, in simple words CryptoTanks is a Play to Earn game where every NFT is 100% usable in our gamified DeFi ecosystem. CryptoTanks was inspired by the cult Battle City game released in 1990 for the Nintendo and Game Boy consoles. But this isn't just a revival, as many new features will make this game much more sophisticated. New locations, missions, tanks, battle modes, as well as the DEFI and NFT ecosystem have been added to CryptoTanks. CryptoTanks allows the player to delve into a world of nostalgia and experience the power of the new technology of the crypto world, the combination of DEFI and NFT.
Question 2:
Miranda: Can you tell us what triggers you to CryptoTanks (TANK)? What are some of the real-world problems/ pain points that CryptoTanks (TANK) aims to solve?
Max: When I first wanted to play some blockchain games/play to earn I came across the issue of the complexity that one had to go through to play. We are aiming for a simple play-to-earn game, which is compacted with loads of fun gameplay. We offer the DeFi mechanics of P2E and we are creating a game without too much complexity that will confuse our players. Our aim is to make a fun game that you can also earn in.
Miranda: 👏Ain't that the best thing!😆
Question 3:
Miranda: what about the role of $TANK in CryptoTanks (TANK)? Would you tell us more about its tokenomics?
Max: Sure. The TANK token is basically the means to everything in CryptoTanks. Every action performed in-game will require $TANK. Buying an NFT, minting one, upgrading, repairing, everything! You can take a closer look at the utility of our token in its segment in our whitepaper. $TANK will be an intricate part of the game.
Question 4:
Miranda: Are there any exciting news or updates with regards to CryptoTanks that you would like to share with the users?
Max: We got some cool news this week. We just announced our partnership with Earn Guild which will help us to maintain a strong player base and we released updated game designs!! We will also release our new website and brand design this week. 😁 Furthermore, we will announce some more cool partnerships soon. We are working hard in the background towards making a game that people will enjoy playing.
Question 4:
Miranda: If you were to summarize your project in ONE word, what would it be? Why?
Max: Mhhhh that's a good one! I would say. Exciting! Not in the usual boring sense, but because it is set in a way, the 8-bit design, the music, the colors, that creates a hyped happy vibe when you play!
Free-asking Session to Tank Wars
Q1. Do you allow suggestions and feedback from the community? Are we allowed in decision making, do you put community into consideration ?
Max: We do receive feedback from the community and we evaluate if the suggestions are good to implement. In the future, a DAO will be created and the players will be able to decide about the future of the game!
Q2. I am an EXPERIENCED DEVELOPER AND ETHICAL HACKER, does you have plans for HACKATHON so as to check the security of your ecosytem periodically and also invite developers to build?
Max: The security of the CryptoTanks has been checked, as our smart contract got audited twice by Hacken.
Q3. What is your top 3 things for priorities in 2021? Could you share some plans for the upcoming year?
Max: If you meant 2022 then we have three huge milestones. The release of the NFTs, the game launch, and staking. Furthermore, we are constantly in talks with guilds and other games to explore synergies and partnerships to make the game more enjoyable.
Reach more MEXC AMAs recaps?
Explore them in a special section of our MEXC Global blog. Find insights for other recently listed projects at MEXC like CryptoTanks! Lots of helpful information for your DYOR!