Meta-morphic: Seven Treasures is a collection of 2,197 mystery box NFTs created by artist Huang Yuxing on the Ethereum blockchain. Meta-morphic represents the genesis NFT collection for Yuxing, who has sold over $8 million worth of art at a single auction and has been exhibited at Christie's, Sotheby's, and other galleries. The collection is a multi-chapter experience taking holders on a journey through prevalent motifs in Huang Yuxing's art. Holders of Chapter One of the Meta-morphic collection have access to all subsequent chapters in the collection. This article explores the core features of Meta-morphic: Seven Treasures and how one can purchase Meta-morphic: Seven Treasures by first purchasing ETH as a base token on the MEXC Exchange.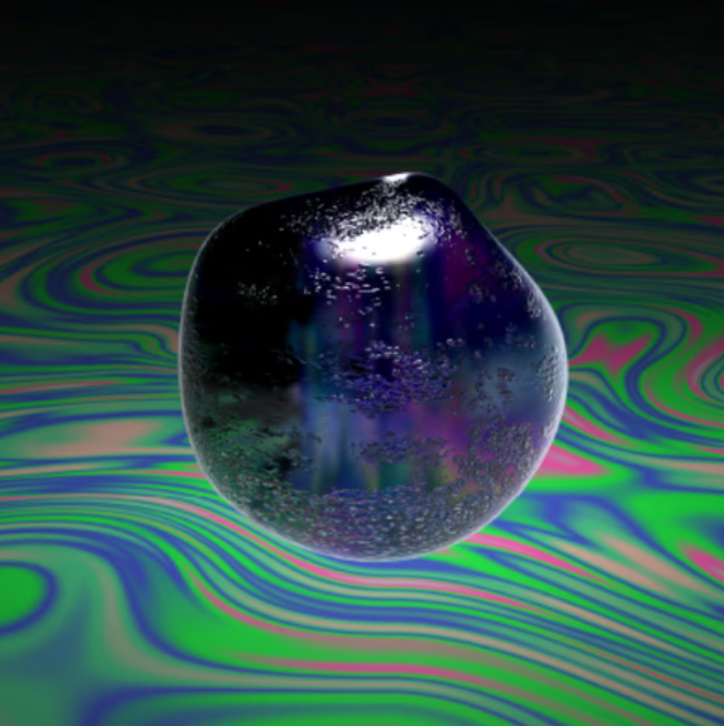 What is Meta-morphic: Seven Treasures?
Presented by LiveArt, Meta-morphic is Huang Yuxing's genesis NFT collection. It is a multi-chapter collecting experience that takes you on a journey through the motifs and symbols prevalent in Huang's work. Collectors of Chapter 1, The Seven Treasures, will gain access to subsequent LiveArt collections by Huang Yuxing. Each of the Seven Treasures is a unique work of art by Huang Yuxing that come to life through the art direction of Hato and the production expertise of Plinth. Huang is one of the most sought-after contemporary artists working today and has been exhibited at Christie's, Sotheby's, and major global museums and galleries. Collectors value his art today and will continue to be valued well into the future.
The 2,197 Mystery Boxes are raw stones that will reveal the Seven Treasures– coral, seashell, gold, silver, agate, turquoise, and pearl. Each revealed treasure is based on a never before seen work by Huang Yuxing. Each treasure is visually unique and carries specific rarity traits.
Each treasure is associated with unique powers, but as Huang has stated, these powers can also be very personal to the holder.
How are the Mystery Boxes distributed?
Only allowlist addresses can participate in the purchase of Mystery Boxes, and Mystery Boxes will be released in two phases for minting:
Pre-sale: 800
Public Sale: 1,200
The only difference between the pre-sale and public sale phase is the price of the Mystery Box. The Mystery Box in the pre-sale phase is 1.2 ETH, and the public sale is 1.5 ETH. The content of the Mystery Box is not dependent upon the sale phase.
About the Founder
Huang Yuxing is celebrated for paintings that capture and preserve his creative journey. His sought-after paintings reference both traditional Chinese landscapes and the language of abstraction but transcend both traditions with an ultra-contemporary neon color palette.
Huang's works have already surpassed the $8-million mark at auction, most recently through the sale of his epic riverscape "Seven Treasure Pines "(2016–19), which sold for HK$64.8 million ($8.3 million), surpassing its high estimate by more than 13 times and setting a record for a Chinese artist born after 1970.
How to buy Meta-morphic: Seven Treasures?
To purchase Meta-morphic: Seven Treasures, users can either purchase ETH first on MEXC Exchange following the steps listed below:
Log in to your MEXC account and click [Trade](ETH). Click on [Spot].
Search "ETH" using the search bar to see the available trading pairs. Take ETH/USDT as an example.
Scroll down and go to the [Spot] box. Enter the amount of ETH you want to buy. You can choose from opening a Limit order, a Market order, or a Stop-limit order. Take Market order as an example. Click [Buy ETH] to confirm your order. You will find the purchased ETH in your Spot Wallet.
After purchasing your desired amount of ETH, you can send them to your Metamask wallet and then purchase Meta-morphic: Seven Treasures on OpenSea.
Recent Meta-morphic: Seven Treasures Price & Performance
Over the last 14 days, the collection Meta-morphic: Seven Treasures has had an average price of 1.2019 ETH with a floor price of 1.07 ETH. Until now, the Meta-morphic: Seven Treasures token accumulated a total transaction volume of 200.7118 ETH.
Interested in buying NFTs? We have more!
MEXC not only provides access to the world's most popular tokens and new GEMs, but also offers unique assets & tools! Visit the hot projects section to find more hot tokens that were listed already. If you want to know more about crypto trading, visit MEXC Academy.