Novice and experienced traders, as well as those people whose activities or hobbies are closely related to cryptocurrencies, have heard about the existence of launchpad platforms. At the same time, not everyone understands exactly what it is and how crypto launchpad works. We offer you to take a closer look at this process and find out what Launchpads are and which of them are popular with users nowadays.
What is Launchpad
When new blockchain projects appear and a team of like-minded people gets to work, it needs funding. And one of the ways to attract investors to it is the launchpad. 
Launchpads can be held at CEX (like ones on MEXC, for example), or they can be decentralized. In the first case, the exchange takes on the function of research, verification, and subsequently launches the sale of tokens on its platform. In the second – everything happens on special DEX launchpad platform and it raises funds for new crypto projects. 
Launchpad are special platforms where capital is raised for cryptocurrency start-up projects. Accordingly, the money received during launchpad will be used for the development, improvement and launch of the product. In addition, launchpad contributes to the formation of a community of "interests", where both developers and investors would unite. This is beneficial for a startup – after all, it receives money for development. This is beneficial for the investor – he gets early access to the "new product", and with it the potential for high profits. 
An additional security factor is the fact that cooperation often proceeds using smart contracts. So, if the project is not implemented, the investor will receive his money back. At the same time, future profits and stability are much higher here. It turns out that in order to financially help novice programmers, it is enough to have a cryptocurrency wallet with a certain amount on it. It is important to note that different launchpad sites with guaranteed allocation can work with different blockchains, and therefore accept specific tokens.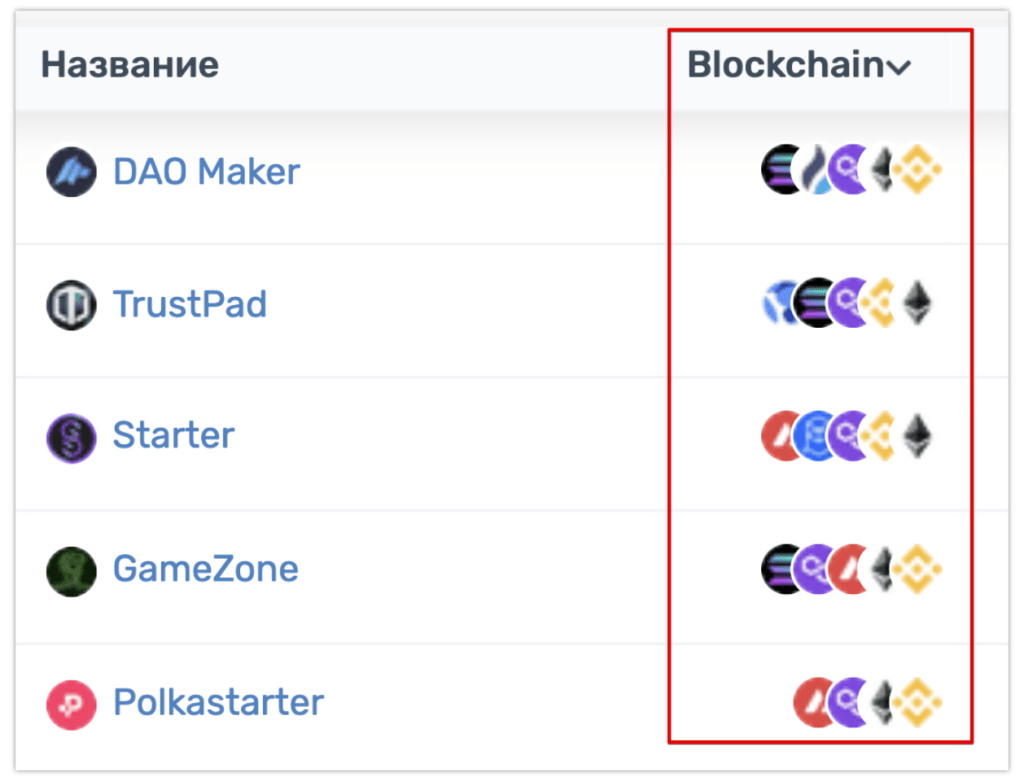 But today there are no difficulties in order to buy crypto or exchange it for launchpad participation. So, for example, on the MEXC Exchange, you can buy coins of any blockchain for fiat or exchange one token for another to participate in the launchpad of a project.
What is IDO
IDO has become a new crowdfunding model in the cryptocurrency market. In fact, this is a fundraising method where the crowdsale is carried out through the exchange and its liquidity pools – trading pairs. Thanks to them, traders can easily buy and sell crypto. Unlike the well-known ICO, there are practically no requirements for investors. And, if there is no intervention of any regulator, then IDO predicts a permanent leadership.
It is interesting! There is an evolutionary model for raising capital. Where ICO is the beginning, STO is the arrival of regulators, IEO is a new strategy, IDO is a new trend.
All the shortcomings have been taken into account and now, in order to run your own IDO, you only need to be a DEX user. The corresponding contract is activated, a token is registered, liquidity is provided to the pool. But you no longer need to create an entire infrastructure for your token – this is taken care of by DEX.
The IDO algorithm includes six mandatory steps:
Preparatory stage. Here you will need to analyze and describe the future project. Usually this is the launch of a site with a technical description. Less often – a demo version of a future product.
Decentralized generalization. On the DEX platform, the product is checked and tested. By whom? Exchange users, a specially selected group of people or professional auditors hired for this task. If the project is approved, then it gets on the launchpad and can already raise capital. Such a check is needed in order not to miss the scam.
Presale. Initial liquidity is achieved through financial injections from sponsors and investors who are offered to buy tokens at a reduced price. Most often, in order to have such an opportunity, you need to subscribe to the social networks of a startup. However, it is important to consider that it is not the token itself that is being bought, but an IOU for it. The token itself will appear after the completion of IDO.
Public sale. It is possible in two ways: in batches, by raising the price or by auction type. Demand always creates supply.
Listing of tokens. After the previous stage is successfully completed, the token is put up for trading on the cryptocurrency exchange.
Liquidity stimulation. This point is considered important, but not mandatory. Usually, the creators offer token rewards for performing any actions, thereby drawing attention to this crypt.
What is IEO and what are its advantages
IEO is the initial placement of tokens, where an intermediary in the form of a cryptocurrency exchange becomes an assistant. The site independently conducts an audit, checks the technical component of a new project, and evaluates its potential. If the results of the work done are good, then the exchange begins to "promote" the project – it starts the sale of tokens.
What are the benefits for potential investors?
minimum chances to get on a scam (fraud), since the exchange is important for its reputation, which means that it conducts a thorough selection and verification of the project;
simplified technical side of participation – you can purchase tokens directly from your account on the exchange;
listing is faster because the platform also has its own interest.
The main plus of IEO for developers is getting the client base of the exchange, and hence potential investors.
What is a platform launchpad and how to participate
Recall that launchpad platforms provide an opportunity to buy tokens even before they enter the exchange. Therefore, the price will be the most favorable. This can be done before the crypto enters the market and many exchanges have their own launchpad, for example mexc launchpad.
You don't have to take any special steps to buy. The main thing is that the cryptocurrency wallet is opened and replenished with exactly the token with which the launchpad itself works.
Top Launchpad sites & platforms
We offer you to get acquainted with the rating of launchpad sites, where today you can become an investor and the owner of a token, which can give x100 in the future. Why is it beneficial:
there is a democratization of access to investments;
provides early access to new cryptocurrencies for more people;
developers get simplified access to platforms;
low listing costs;
links are formed between the project itself and the platform;
the liquidity of the crypt is ensured.
MEXC Launchpad
In turn, MEXC Launchpad is a fundraising program with the further sale of tokens on this exchange. All this becomes available to holders of MX tokens – this is the only requirement. Launchpad consists of these events:
launchpad snapshot period;
subscription period;
distribution period of tokens;
trading period.
The main thing is to comply with the conditions that can be found on the site. And in order to better understand what you need to do, you can take a launchpad training at the Academy, which provides detailed information about the exchange itself, its capabilities, services and products.
Binance Launchpad
Launchpad binance, according to some experts, is considered an entire ecosystem for launching new projects. Already in 2017, the exchange began to offer its assistance – consultations, financing, marketing for token projects.
You will need BNB and a compatible wallet to participate. In turn, the crypto exchange offers a number of opportunities to its customers. Among them:
protection of interested parties;
easy promotion due to the huge number of regular users of the exchange;
support for startups;
success in the long run;
fair distribution, which does not give a chance to one person to buy everything at once.
Participation in the purchase of new tokens occurs according to the following scheme: preparation – subscription period – user calculation. If you study the market, you will notice that most of the launchpad tokens issued on Binance have been successful and have significantly increased in value.
Polkastarter
The platform has been operating since 2020 and is a reliable platform for Polkadot ecosystem projects. More than 200,000 investors have already been registered here, and their number, as well as the amount of deposits, is growing rapidly. Having at least 3000 POLS on your account, which are on one wallet, you can get early access to new token sales. However, if you have less money, you can still participate in public purchases, but with a lower priority.
DuckStarter
This launch pad was only launched by DuckDAO in 2021. To participate in the project, you will need the appropriate token – DDIM. In addition to the standardized pool, each user can access exclusives and private deals. Most often, projects on this site are paid in dollars, which are used to buy back the DDIM crypt.
TrustSwap
The TrustSwap ecosystem has received its launch pad since 2020. And today it has entered the review of launchpad sites as the top 5. It is focused on the cryptocurrency community and has a unique Team Lock that prevents a sharp loss of liquidity. This makes it possible to secure new projects and protect them from fraudsters and arbitrary sales by ensuring that the tokens remain locked up until a certain point in time. And as soon as the project crosses the agreed "development line", the tokens are released. What you need to participate is more than 3000 SWAP, and there is no financial limit for public sales.
New launchpad sites list
In addition to the platforms that have already become popular, new launchpad platforms appear regularly. Their list is constantly expanding and includes:
Infinity Rocket;
MakerDAO Pad
SPACEPORT;
BSCPAD;
Sheesha Finance;
Solstarter.
Should I try Launchpad? 
Some experts believe that IDO is quite capable of replacing ICO, STO and IEO due to its decentralization, accessibility, absence of mandatory fees and commissions. This is a real prototype of the "standard" of the token sale, which can establish itself in the cryptocurrency market. However, the IDO will need to address several issues, such as ensuring equal access for whales and smaller investors alike.
Also, do not forget about the benefits and opportunities that IEO gives to early investors, namely:
security – projects are checked by the exchange itself;
simplification of the technical side – you can buy tokens from a previously registered account;
listing guarantee.
In any case, it is recommended to test the launch pads on your own. They have a number of advantages:
simplicity and accessibility – most startups will choose such sites, which means that potential investors have access to many options at once;
quick listing – you don't have to wait long until the token gets into trading pairs, besides, it can appear on several exchanges at once;
accessibility for accredited and non-accredited investors – minimum restrictions;
cost reduction – smart contracts, not people, are responsible for most of the processes;
transparency of cooperation.
Thus, launchpad become a great way to get capital gains and make your investments safe. Profitability, stability, long-term prospects are the main driving forces for working with launchpad.
Start your travel on MEXC Global