Lady Ape Club is a collection of 10,000 Lady Ape NFTs (not in affiliation with Yuga Labs, the creators of the Bored Ape Yacht Club). Nonetheless, 100 of these NFTs were be airdropped to 100 Bored Ape Yacht Club (BAYC) holders as the NFTs themselves were intended to be companion NFTs to BAYC NFTs. This article explores the core features of Lady Ape Club and how one can purchase (or create) Lady Ape Club by first purchasing ETH as a base token on MEXC Exchange.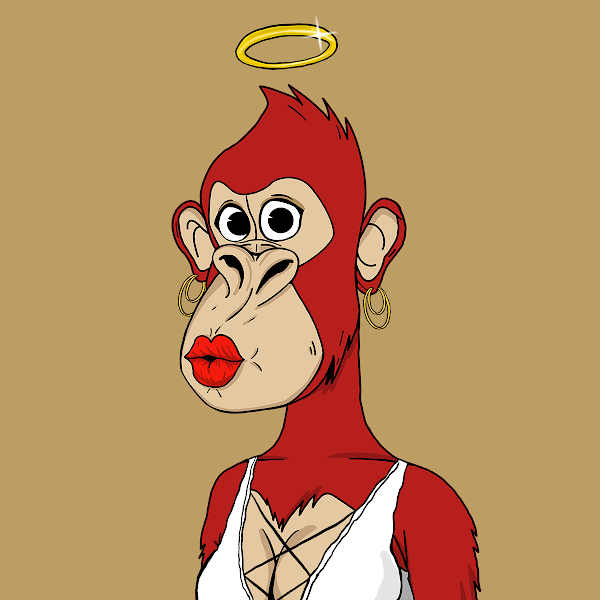 What is Lady Ape Club?
Lady Ape Club is a collection of 10,000 Lady Ape NFTs (not in affiliation with Yuga Labs, the creators of the Bored Ape Yacht Club). Intended as a reversal of BAYCs, each Lady Ape Club has the same unique facial expressions, accessories, and extraordinarily colourful garments while having an opposite facial orientation and gender.
In its promotional period, 10 Lady Ape Club NFTs were given to LAC creators, 100 to influencers, and 100 were airdropped to BAYC owners. Lady Ape Club has a more extensive roadmap, ranging from having its own unique utility token of "diamonds", actual life yacht parties in Dubai that are exclusive accessible to Lady Ape Club owners, "Powder Room" marketplace that sells Mystery Tickets of which enables its holder to participate in upcoming governance votes, and "DNA" of which is required to breed Baby Apes when used together with a "Jewelry Box" and a BAYC NFT.
How to buy Lady Ape Club?
To purchase Lady Ape Club, users should first purchase ETH on MEXC Exchange following the steps listed below:
Log in to your MEXC account and click [Trade]. Click on [Spot].
Search "ETH" using the search bar to see the available trading pairs. Take ETH/USDT as an example.
Scroll down and go to the [Spot] box. Enter the amount of ETH you want to buy. You can choose from opening a Limit order, a Market order or a Stop-limit order. Take Market order as an example. Click [Buy ETH] to confirm your order. You will find the purchased ETH in your Spot Wallet.
After purchasing your desired amount of ETH, you can send them to your Metamask wallet and then purchase Lady Ape Club on OpenSea.
Recent Lady Ape Club Price & Performance
Over the last 90 days, Lady Ape Club has an average price of 2.7611 USD and an average transaction volume of 5,781.8348. Now, in August 2022, Lady Ape Club has accumulated a total transaction volume of 5.8K ETH.
Interested in buying NFTs? We have more!
MEXC not only provides access to the world's most popular tokens and new GEMs, but also offers unique assets & tools! Visit the hot projects section to find more hot tokes that were listed already. If you would like to know more about crypto trading itself visit MEXC Academy.