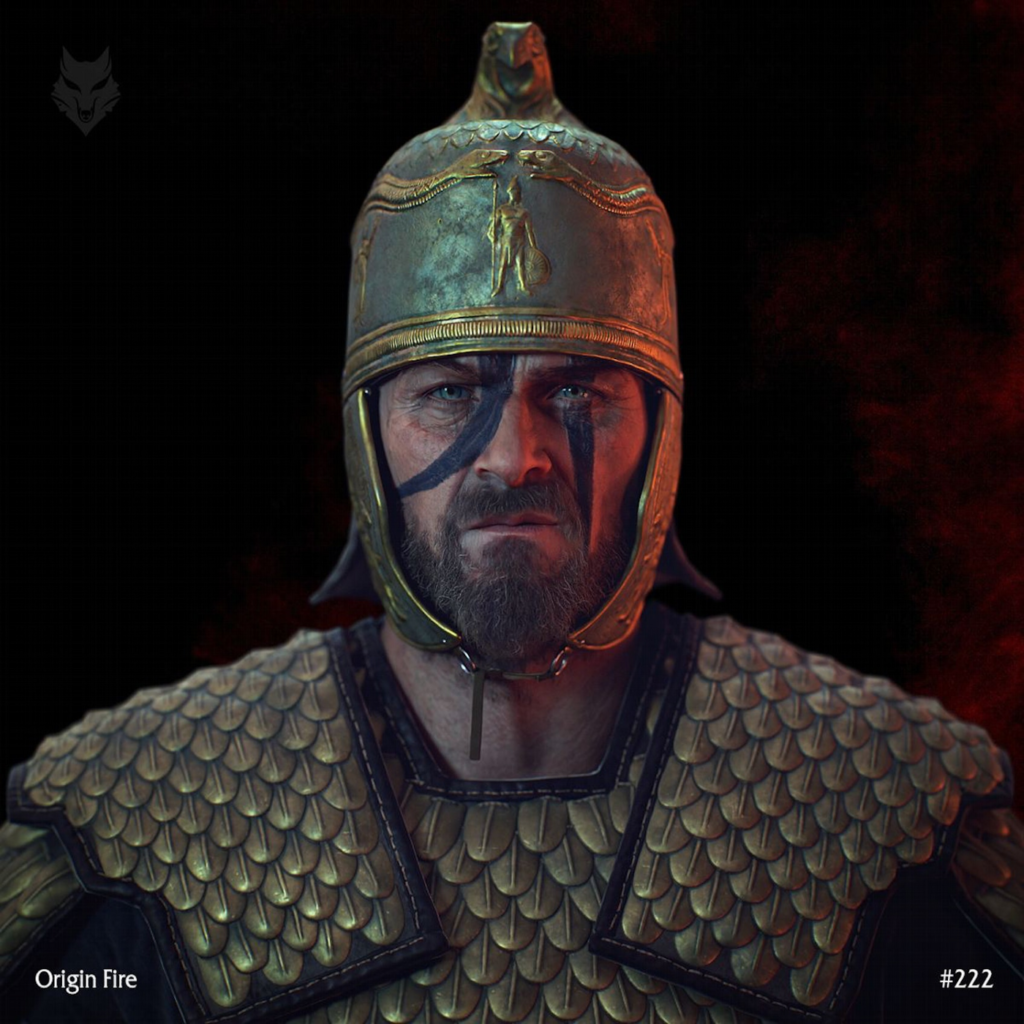 Project Introduction
Age Of Zalmoxis (KOSON) is a third-person massively multiplayer online role-playing game (MMORPG) based on the Elrond blockchain built with Unreal Engine 5. The game is set in an ancient fantasy world inspired by European folklore, with dungeons and thousands of quests. Players create characters and gain experience through combat, narrative content, events, crafting, dungeons, and other means to grow. In creating a fantasy version of the kingdom of Dacia, it has become one of the most popular AAA games.
Gameplay and Characters
Currently, there are two ways to create characters in Age Of Zalmoxis. Players can obtain two different types of NFT characters for free from the marketplace or from guilds. Players can develop their game characters by gaining combat experience, creating different stories, winning tournaments, crafting and many other ways.
The game has two narrative models: adventures and organic content. The adventure narrative guides players to grow and obtain corresponding rewards according to the growth of the character; other players create unique new content through the newly generated content of the game.
Players can also build different structures, such as castles, by acquiring a certain number of land plots. These can be used throughout the game or staked to generate tokens that drive the game economy.
Marketplace and NFTs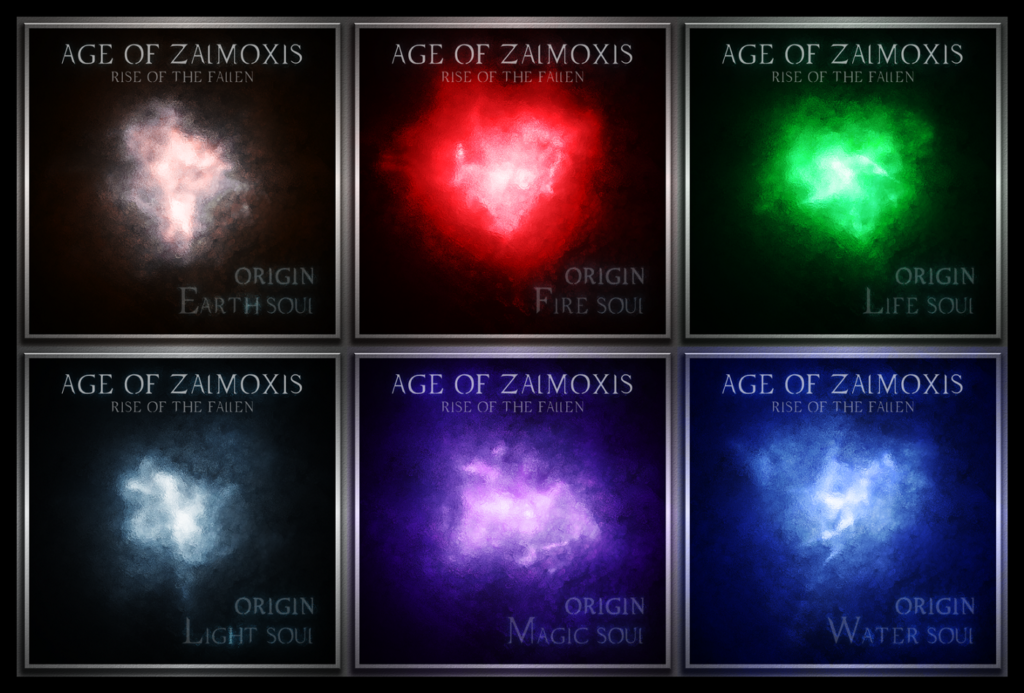 The Marketplace has been launched in the game, and players can use EGLD or the game's native token KOSON to trade NFT assets in the game, such as heroes, equipment, resources, weapons, etc.
The initial character NFT is called the Origin Soul, and players with two Origin Souls can summon another Soul called The Summoned.
Summoning a soul costs EGLD and some KOSONs and is contingent on how many times a soul has already been summoned. There's a limit of 6 summons per player/NFT.
It is worth noting that Souls of the same Element will summon the same Element. Also, having the 6 of all different elements will summon the 7th Mystic Element. The KOSON tokens used for summoning will be burned.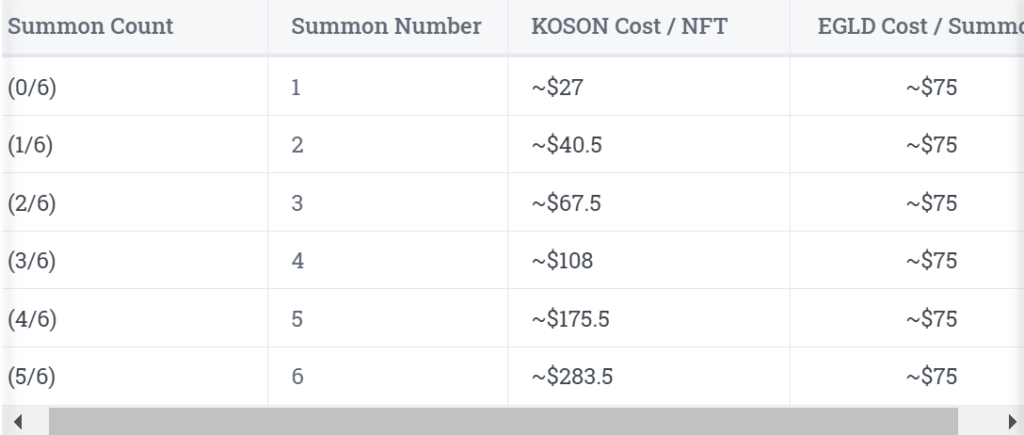 6 Origin Elements can summon the 7th Mystic Element one time and the cost is reflected in the Summon table above.
Biomes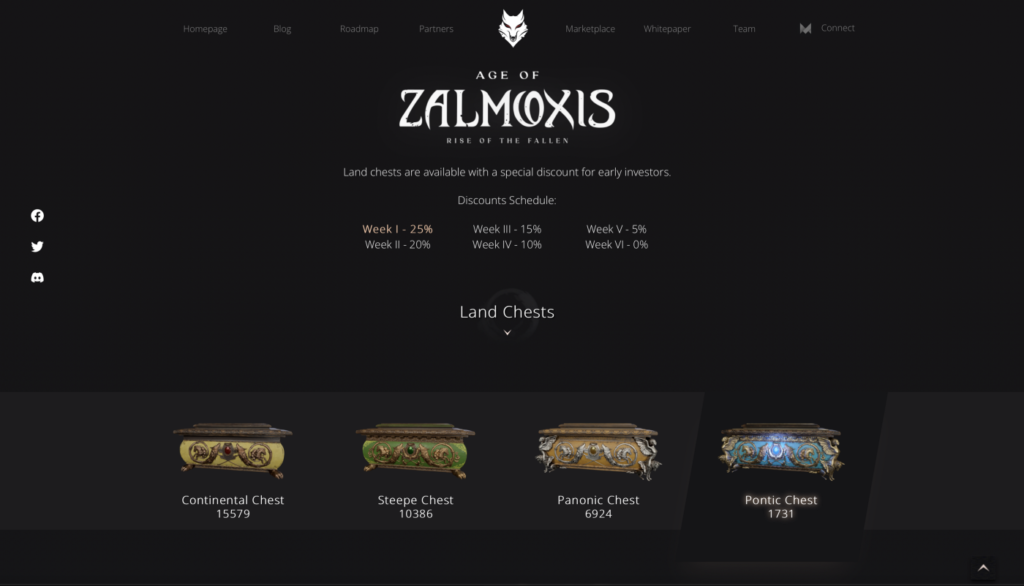 In Age of Zalmoxis, there are 5 region types (biomes): Continental, Steepe, Panonic, Pontic, and Alpine. Players can own land in these biomes, and land owners or players who rent land can build buildings, provide services, hire workers, and provide narrative, role-playing, and making content.
Land owners will have the right to the harvest first or give other players the opportunity to gather resources spawned on their land with a commission % set by them. The scale and type of resource production depends on the number of plots.
Character Skills
In AoZ, a character is defined by their traits and skills. There are four types of skills: Martial, Mystical, Social, and Trade.
Martial Skills: Each type of weapon provides a number of active and passive abilities. The higher a character's skill with the weapon, the more abilities they possess. A character can train in all types of weapons and switch between them in combat, but they can only carry a limited number at one time.
Mystical Skills: This is how adept the character is with sorcery.
Social skills: Associated with the roleplaying and narrative aspects of the game.
Trade skills: Tied to professions.
Tokenomics
The native token of the game is KOSON, with a total circulation of 267,429,979. Its allocation is as follows: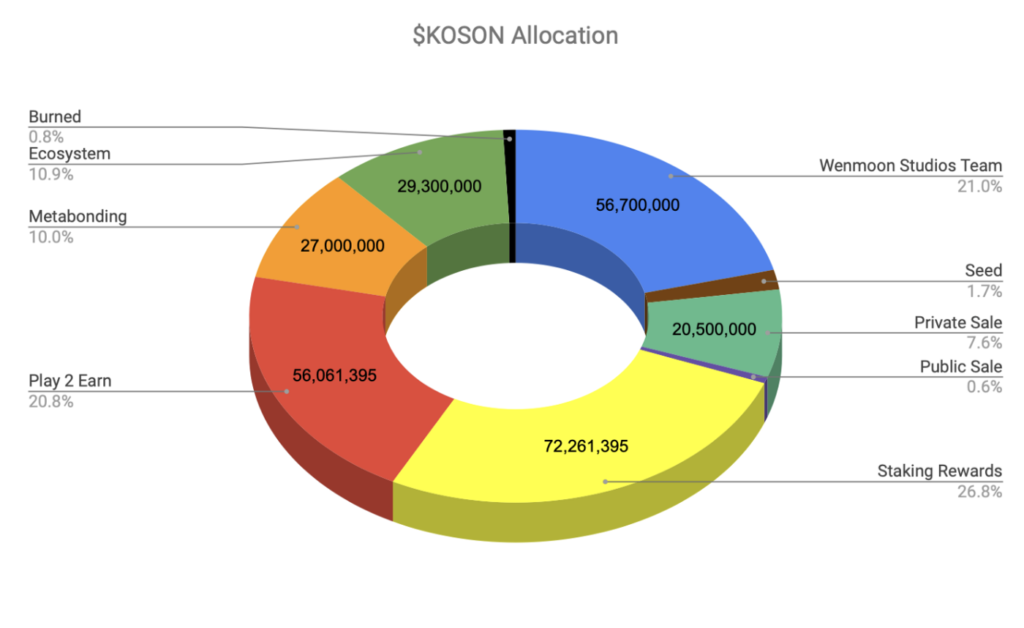 26.8% for Staking Rewards,of which 14.8% for KOSON Staking,7% for Land Chest NFT Staking,5% for Origin and Summoned NFT Staking
21% for Wenmoon Studios Team, linear unlock after 72 months
20.8% for Play to Earn, and the vesting period is more than 4 years and 6 months.
10.9% for Ecosystem, linear unlock after 72 months
10% for Metabonding, gradual unlock over 2 years
7.6% for Private Sale, of which 10% of the tokens will be unlocked at one time, and the rest will be unlocked linearly every quarter within 24 months
1.7% for Seed Round, unlocked linearly every quarter within 24 months
0.6% for Public Sale, one-time unlock
0.8% for Burned
Team and Investors
The official website has not yet disclosed the financing situation, and we will update this after the official announcement.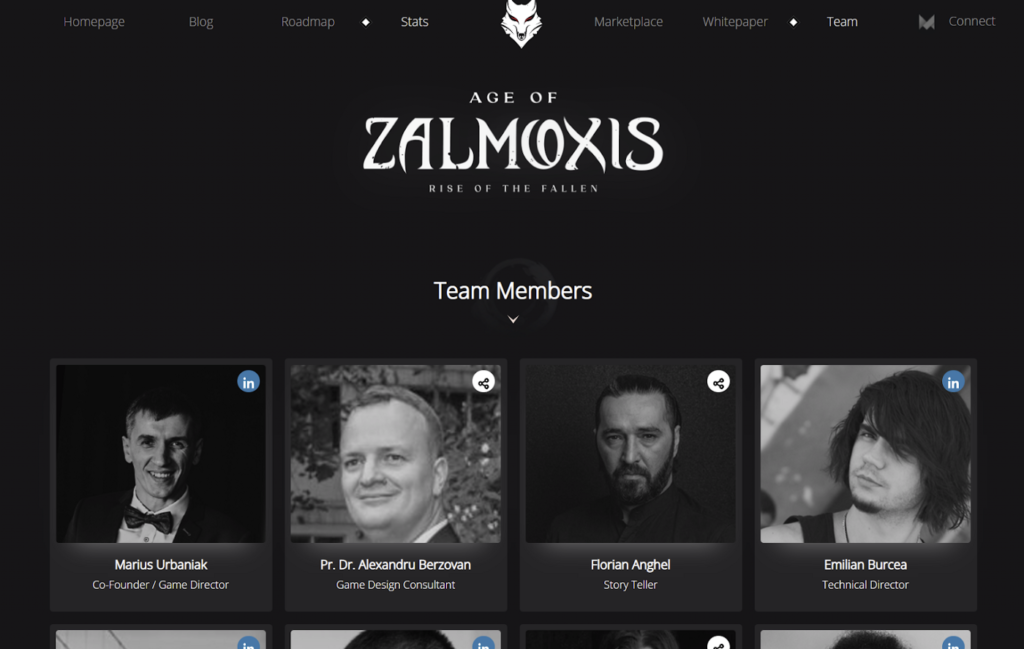 According to the official website, the team has more than 25 people. The detailed introduction of the team can be found through the link: https://whitepaper.ageofzalmoxis.com/team
Token Utilities Analysis
KOSON application scenarios
1. Trade: Can be used to pay for the purchase of land and other NFTs
2. Upgrade: Can be used to pay for the cost of summoning new heroes to upgrade
3. Breeding: Can be used to pay the breeding fee for breeding horses
Advantages:
1. Unlike other games, players can access the Age Of Zalmoxis for free. The game is free to play in two ways: lending a character by splitting profits from the game or using a Dream Soul and experiencing the game in a Demo version.
2. Age Of Zalmoxis cooperates with the Institute of Archaeology in Iasi to build the game's legends in real-life artifacts and historical facts. The game is also based on the actual ancient map of the ancient Dacia kingdom, which is more innovative than other games.
3. By using Unreal Engine 5 technology, the graphics and soundtrack in the game are relatively high quality.
4. Age Of Zalmoxis has partnered with VictoriaLand to deliver history and ecosystem conservation lessons to the community. Origin Soul NFT holders can also experience a real-world replica game in ancient castles across Europe, which is organized by VictoriaLand.
5. The project has partnered with Bware Labs, Moolorian, Isengard DAO, and others.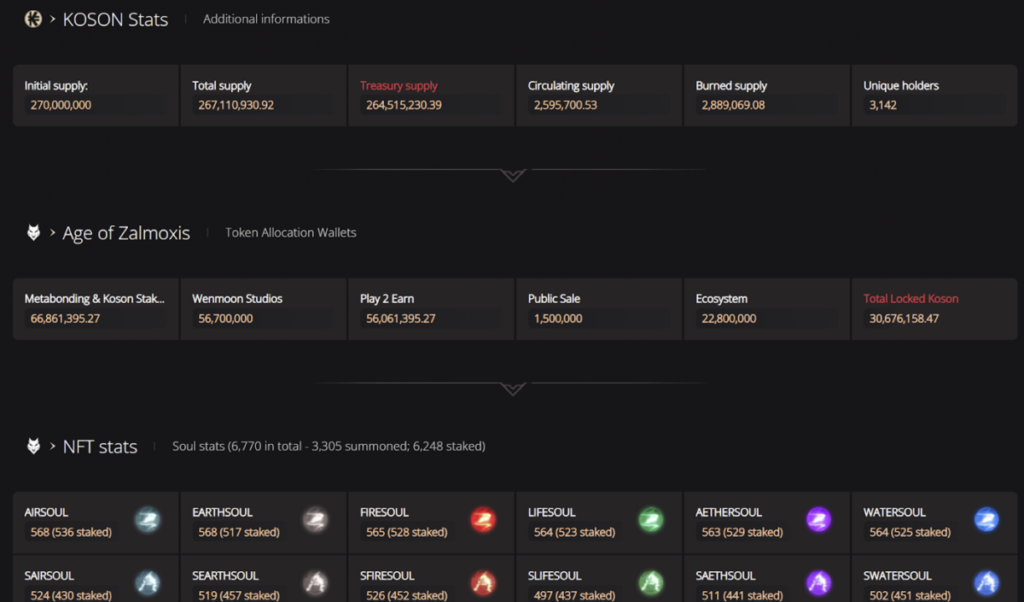 Risks
The official project roadmap sets a long development cycle. The team expects that the actual development and completion of the game will take about 3 to 4 years, and it is planned to launch the community Alpha game by the end of 2024. Most of KOSONs have not been unlocked yet. According to the official website data, the current circulation is about 2.6 million. Age of Zalmoxis has not been launched in any CEX yet, and it still needs to undergo market testing.
Relevant Links
Website:https://www.ageofzalmoxis.com/
Medium:https://blog.ageofzalmoxis.com/
Reddit:https://www.reddit.com/r/AgeOfZalmoxis/
Telegram:https://t.me/AOZalmoxis
Discord:https://discord.com/invite/j4Br5886Rx
Linktree:https://linktr.ee/ageofzalmoxis
Whitepaper:https://whitepaper.ageofzalmoxis.com/
Note: This article is written by the MEXC community user for information sharing only and does not constitute any investment advice.
Start your travel on MEXC Global