Since the start of the year, MX Token has been maintaining steady upwards growth. We were at a mere $0.7701 low before stepping into 2023. However, this year, we saw a growth rate of 332%, reaching an ATH of $3.5. Unfortunately, Bitcoin (BTC) plummeted and halted the entire market on Saturday. As everyone is looking to recover, here begs the question. Is it a good time to buy MX tokens now?
Key Takeaways
Top exchange token growth in the industry
30+ Free Airdrops in 1 week
$1 Million Prize Pool for MX Token holders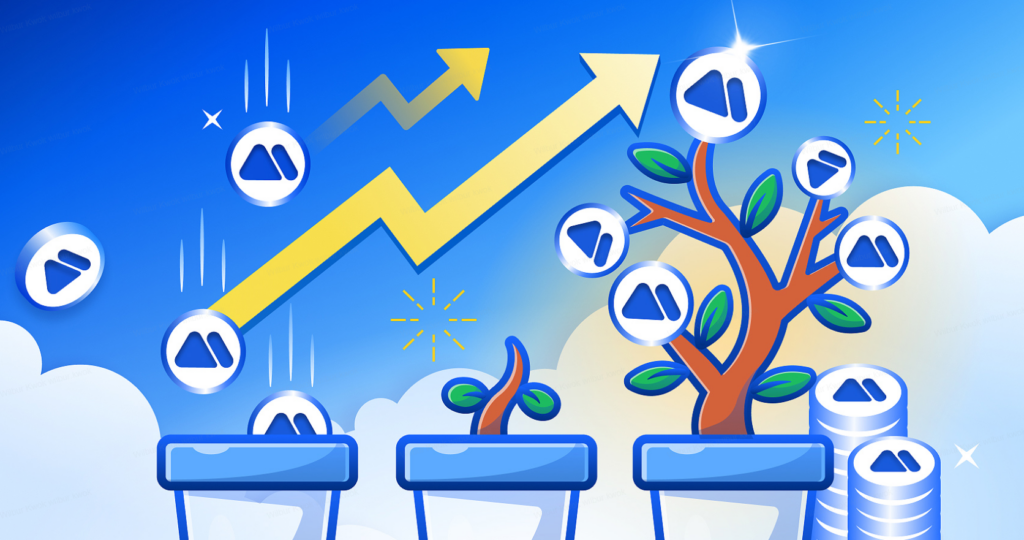 How to Recover Losses After Market Drop?
Do you know MEXC's events are the best way to recover losses after a market drop? We had a total of 33 Launchpad + Kickstarter events in just the span of 1 week (June 5 – June 11)! That is 33 events with 33 free airdrops for all MX token holders. Furthermore, it has a total prize pool of more than $1 million USDT.
As long as you are an MX token holder, you can participate in the events and earn free airdrops. A dip in the market? Free airdrops will help cover your losses! Now, let us look at some statistics of the crypto market.
Native Token Performance of Major CEXes
Undeniably, 2023 started out strong for everyone. So, how much did the tokens of major top exchanges grow?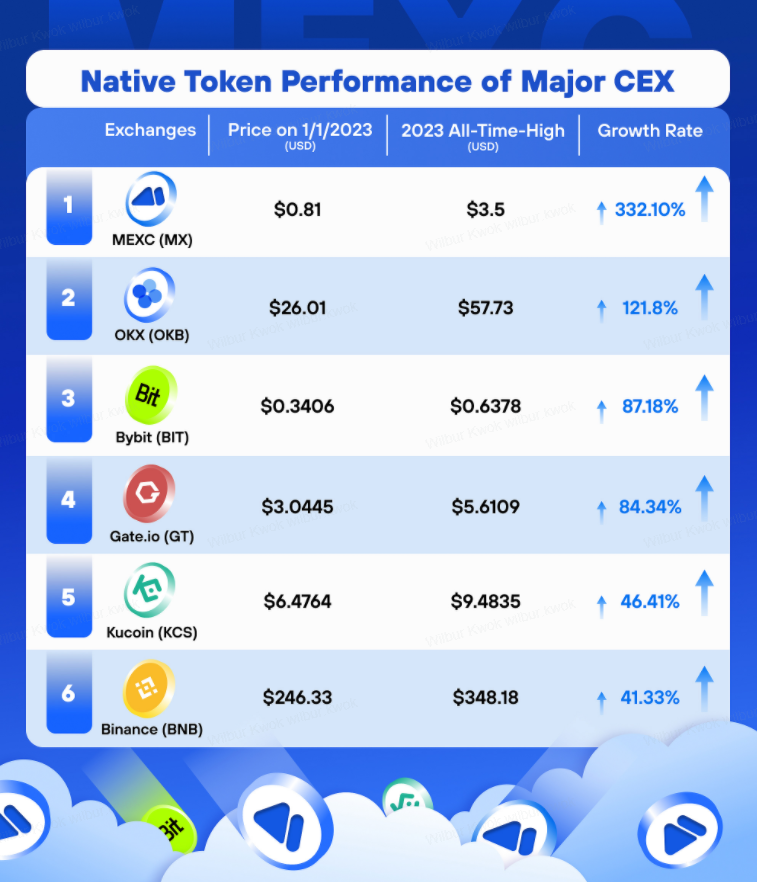 In comparison with major exchanges such as Binance and Bybit, MEXC's MX token shows the highest growth rate in 2023. In fact, we are looking at 8x more growth than Binance at 332.10% and almost 3x OKX's token performance. Therefore, if you had purchased 1000 MX tokens on January 1, you would profit $2,690 during the ATH.
Current Token Performance After Bitcoin Drop
Recently, the market sentiment was not doing us a favor. It was on a bearish side and most tokens were in the red. Let us look at the difference between all-time-high and current prices.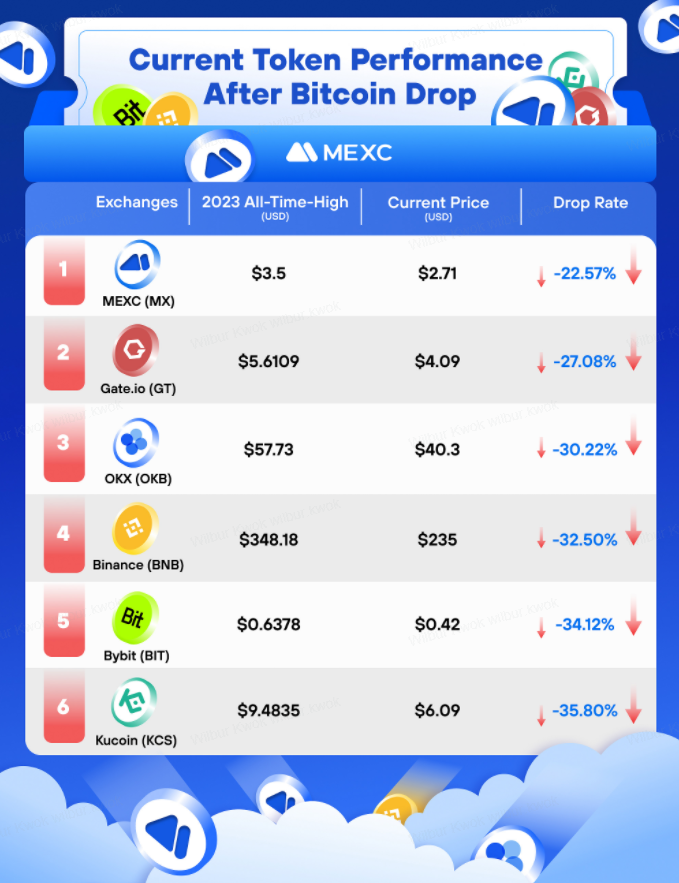 Comparing the ATH and current price, it is safe to say that the whole market is affected. However, MX tokens were among the least affected in comparison with other major exchanges. Therefore, if you purchased MX tokens on January 1, 2023, you are still earning 309.53% of your initial investments!
Is it too Late to Buy MX Tokens?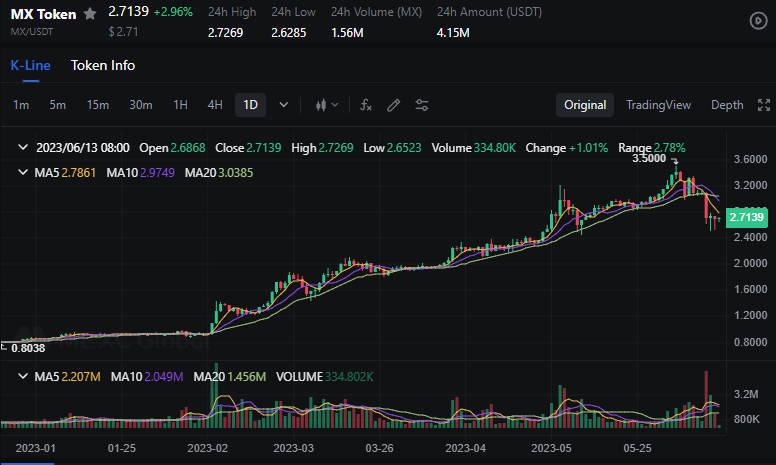 It is definitely not too late to buy MX Tokens. Many users might think: "Oh no, I missed out on the dip. It is too late now!". But, is that truly the case? Yes, $0.81 per MX token was months behind us. However, this is just the beginning. In fact, the MX token will continue to rise upward with everyone's support.
Therefore, this dip might be a good entry window for users to begin holding MX tokens. However, this is not financial advice. This is just the perspective of an MX token fan. It is important to consult your financial advisor and do proper research before purchasing any tokens on the market.
How to buy MX Token (MX)
You can buy MX Token (MX) on MEXC by following the steps:
Log in to your MEXC account and click [Trade]. Click on [Spot].
Search "MX" using the search bar to see the available trading pairs. Take MX/USDT as an example.
Scroll down and go to the [Spot] box. Enter the amount of MX you want to buy. You can choose from opening a Limit order, a Market order, or a Stop-limit order. Take Market order as an example. Click [Buy MX] to confirm your order. You will find the purchased MX in your Spot Wallet.
You can find a detailed guide on how to buy MX tokens here.
How To Participate in MEXC's Launchpad or Kickstarter Campaign?
Here is a simple guide for you to join in on the fun!
Purchase and hold MX Tokens in your spot wallet (Buy now!)
Hold at least 1,000 MX Tokens in your spot wallet for 15 consecutive days (Kickstarter) or 30 consecutive days (Launchpad).
Once 15 days have passed, you can commit the MX Tokens to a Non-lockup Event.
Click on the Quick Commit Button to join all events simultaneously.
After the event ends, the system will first divide the total prize pool.
Then, it will distribute the airdrops based on the user's proportion of valid commitment.
The more MX Tokens you commit, the more airdrops you receive!
After the airdrop reward distribution, head on to the (Reward History Page) to learn of the airdrop details!
Quite a simple process right? What are you waiting for? Join now at MX Zone!
Personal Note From MEXC Team
Don't forget to check out our MEXC trading page and find out what we have to offer! Do not miss out on the golden window. You can learn more about crypto industry news and interesting articles to get you up to speed with the crypto world. Happy trading!
Start your travel on MEXC