From MEXC's overall trading data of spot trading, ETF trading and futures trading, the most popular mainstream tokens are BTC, ETH, XRP, and SOL; other popular tokens are CAW, CENNZ, CULT, CXD, LUNC, MLTPX, OP, SHIT, USTC, WAVES and MX.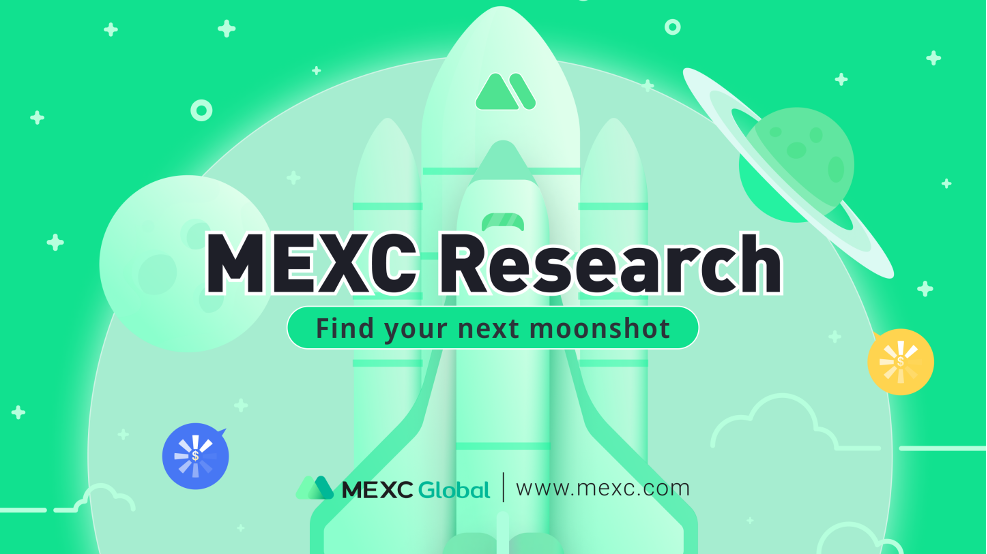 Hunters Dream (CAW) is a decentralized algorithmic stablecoin payment network. Currently, this project belongs to the meme track, and it neither has any official website, whitepaper nor social media. However, it had a rather high popularity in the community at that time, and its nature is somewhat similar to the early SHIB.
CENNZnet (CENNZ) is a public blockchain network that provides platforms for decentralized applications (dApps). It aims at being the user-friendly dApp platform that makes it possible for new developers and general end-users to have an easy blockchain experience. CENNZ is one of the native tokens of the network, which uses a unique dual token system. It serves as the staking token which works separately to block rewards. That is to say, the price of CENNZ may have the potential to increase and remain unrelated to the amount developers and users pay to use the dApps.
Cult Dao(CULT)is the tradable and liquid token of CULT DAO, transacting CULT will contribute to the protocol by filling the DAO treasury slowly, to fund investments into decentralized technologies. As long as there are people transacting with CULT, Guardians putting forward proposals, and users voting, Cult DAO will continue to fund revolutionaries, decentralization advocates and those willing to break the chains of society.
CortexDAO (CXD) is the protocol that develops and governs index products such as the Convex Index. The Convex Index offers broad and diversified exposure to an integral part of Decentralized Finance, the Curve ecosystem. The DAO Constitution provides the foundation of operating principles for protocol governance. The goal is to elicit feedback from the CXD community in the Cortex forum and make updates ahead of a formal proposal.
Terra Classic(LUNC)Terra Classic is a blockchain protocol that uses fiat-pegged stablecoins to power price-stable global payments systems. Terra stablecoins offer instant settlements, low fees, and seamless cross-border exchange – loved by millions of users and merchants. Terra aims to make its stablecoins available to every developer on every blockchain.
MoonLift Capital(MLTPX)MoonLift Capital is a cross-chain turnkey incubator and general support-services provider. The organization provides offerings on two ends: commercial and private, as the core team's experience and network in the cryptosphere is leveraged to proffer benefits to both general investors as well as crypto projects. MoonLift Capital serves the private investor end by providing individuals a chance to participate in investment opportunities on the basis of a tier system that ranks private investors' access priority according to their MLTPx holdings.
Optimism (OP), the first Ethereum layer2 blockchain, leads the development of Ethereum virtual machine (EVM) compatible "optimistic rollups" solutions. Optimism obtains security protection directly from the Ethereum main network, and can process transactions on Ethereum on a large scale. Since its launch in 2021, Optimism has helped users save more than $1.1 billion in gas costs, deployed more than 6800 contracts, contributed to more than $17.4 billion in transaction volume, and generated more than $24.5 million in revenue. After the governance token OP was launched on MEXC, the highest yield was 1568%.
ShitCoin (SHIT) is a community hotspot NFT with novel gameplay. It has been in the top 10 of Opensea's leaderboard for several consecutive days. Its content is a pile of shit. Its core concept is to challenge the previous BAYC and Azuki: everything is shit. ShitCoin expresses its dissatisfaction with the market in a sarcastic manner, and its launch has aroused great emotional resonance among the crypto market and users. The ShitCoin team leveraged its excellent marketing and roadmap delivery strategies to rank among the top three NFTs on OpenSea in terms of price and transaction volume within a week. Its governance token SHIT has a total supply of 100 trillion, of which 39.05 trillion will be airdropped, 25 trillion will be transferred to the Vitalik wallet address. ShitCoin (SHIT) achieved its highest gain of 1488% within 3 days of its listing on MEXC, which gained itself a lot of attention in the market.
Terra Classic USD (USTC) is Terra stablecoin which offers instant settlements, low fees and seamless cross-border exchange – loved by millions of users and merchants. Terra aims to make its stablecoins available to every developer on every blockchain. Now live on Ethereum and Solana, and coming to more soon.
Waves (WAVES) is a Crypto-platform for asset/custom token issuance, transfer, and trading on the Waves blockchain, with centralized order matching and decentralized settlement.
The platform highlights its user-friendliness by providing a simple,scalable,eco-friendly and open system. Waves delivers extremely fast experiences with extremely low costs and bridges to other ecosystems for easy interoperability.
Waves TVL is currently at $1.6 billion in the whole ecosystem,including DeFi ,GameFi ,NFT projects.
Neutrino: an algorithmic price-stable assetization protocol acting as an accessible DeFi toolkit. It enables the creation of stablecoins pegged to specific real-world assets, such as national currencies or commodities. Neutrino TVL surpassed $ 206 million
Waves.Exchange : a platform for staking cryptocurrencies and investing in algorithmic trading.Waves.Exchange TVL is over$ 151 million .
Swop.fi : a service for instant exchange of cryptocurrencies and making money by providing liquidity.Swop.fi TVL is over$ 7.11 million .
Vires : a liquidity protocol for lending and borrowing assets.Vires TVL is over$ 1.2billion
Waves is synonymous with its founder, Ukrainian-born scientist Alexander Ivanov (also known as Sasha Ivanov).Prior to creating Waves, Ivanov was already active in the cryptocurrency space, having released the now-defunct instant exchange Coinomat and indexing site Cooleindex. He also created an early version of a stablecoin, CoinoUSD, tied to the U.S. dollar.
WAVES is the native token of the Waves blockchain. Transaction fees and block rewards are distributed in WAVES to encourage Block generators to develop the ecosystem and the network infrastructure. Holding more WAVES leads to a greater chance to add the next block.
Start your travel on MEXC Global