The gmDAO is a community of NFT collectors, artists & investors created in September 2021 using a fair token distribution. Broadly speaking, the DAO was formed based on the principles of etiquette and mutual respect, making its community a haven within a typically hostile environment. This ultimately resulted in an extremely passionate & engaged member base which the team is extremely proud of. This article explores the core features of gmDAO token and how one can purchase gmDAO token by first purchasing ETH as a base token on the MEXC Exchange.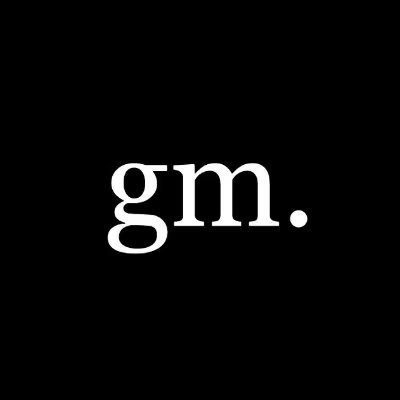 What is gmDAO token?
Structurally, the DAO consists of 900 members, the majority active within the NFT sector, with backgrounds ranging from accredited investors to renowned generative artists with collections featured on ArtBlocks curated. The team's primary goal is to foster & encourage the development of the NFT space.
The gmDAO token is its native governance token with artwork designed by legendary gen artist Rich Poole. The gmDAO token is the key to gaining access to our private community but also acts as a governance token that entitles the holder to vote & propose the direction of the DAO.
1000 were initially minted & distributed using a "fair-drop" method, where 10 tokens were allocated through daily challenges over the course of 100 days, with any unclaimed tokens on each day being burned. This resulted in a final tally of 900 tokens currently in circulation, with a number retained by the treasury.
Token migration
The team is migrating its DAO token from the existing Rarible contract to a brand new custom contract. Holders' new token will have generative artwork created by Rich Poole.
The migration is a two step process. Please note, that means that holders will need to do 2 transactions. The team has attempted to minimize gas where possible.
First, holders must transfer their existing token to our new contract. The contract will record the transfer and credit their address with the ability to mint a new token.
Holders are then free to mint a new token at any time whilst the migration is ongoing.
Holders must complete both steps to complete the migration and retain access to the DAO.
How to buy gmDAO token?
To purchasegmDAO token, users can either purchase ETH first on MEXC Exchange following the steps listed below:
Log in to your MEXC account and click [Trade](ETH). Click on [Spot].
Search "ETH" using the search bar to see the available trading pairs. Take ETH/USDT as an example.
Scroll down and go to the [Spot] box. Enter the amount of ETH you want to buy. You can choose from opening a Limit order, a Market order, or a Stop-limit order. Take Market order as an example. Click [Buy ETH] to confirm your order. You will find the purchased ETH in your Spot Wallet.
After purchasing your desired amount of ETH, you can send them to your Metamask wallet and then purchase gmDAO token on OpenSea.
Recent gmDAO token Price & Performance
Over the last 90 days, the collection gmDAO token has had an average price of 3.546 ETH and an average transaction volume of 1,723.3515. In September 2022, gmDAO token accumulated a total transaction volume of 2,400 ETH.
Interested in buying NFTs? We have more!
MEXC not only provides access to the world's most popular tokens and new GEMs, but also offers unique assets & tools! Visit the hot projects section to find more hot tokens that were listed already. If you would like to know more about crypto trading itself, visit MEXC Academy.