Hi, folks! It's Owen82. Some food for thoughts on how to get your MEXC Futures bonus & trade with no risk on MEXC Global! And by the way, I'm very proud to join MEXC Creators!
Long-time HODLER or spot trader? Doesn't matter, we all want to try some futures trading and don't lose our own money at the start. But believe me, I found a way to do so with minimal risk by Futures Bonus. Not a MEXC user? Wow, u should be by now! Hit the link and get a trading discount!
Futures Bonus = No risk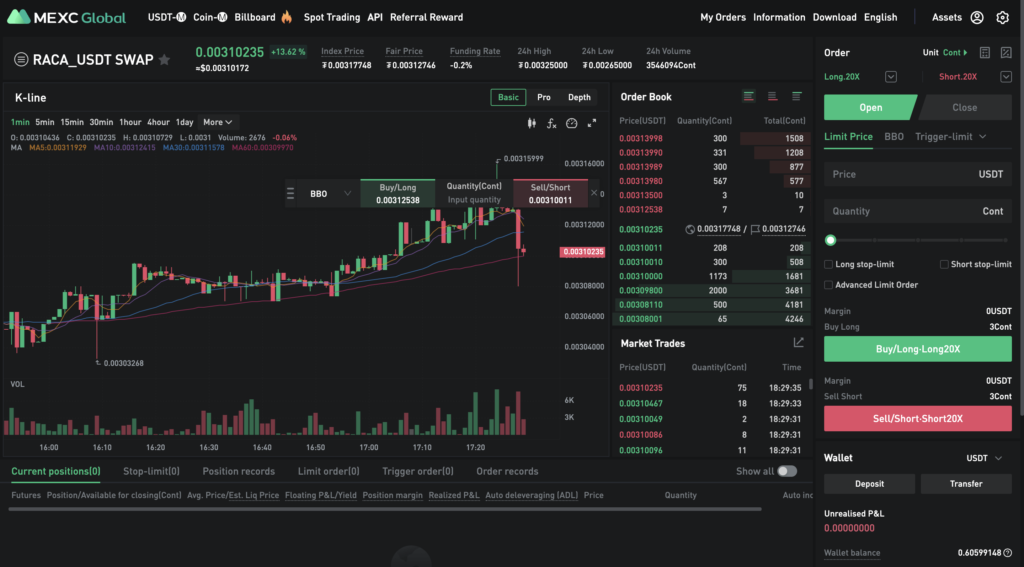 So, let's put off trading guides and etc, it's not the case here. I've found a way to gain with MEXC events and learn on given future bonuses! So I've deposited some USDT's via TRC20 and converted some to MX. Now I hold some MX and USDT. So MX token gives me a chance to participate in wonderful events – Launchpad, M-Day, and Kickstarter.
End here comes the main thing: participating in activities, additionally gives you some chances to get both token airdrops and futures bonus. Please, kindly check each activity page for the existing bonus option, since sometimes bonuses are not given out in the activity, or only given on certain occasions. So, here is a list:
Launchpad – new token allocation after holding MX for some time
Kickstarter – new token airdrop after free voting by short MX
M-day – new token drop by lottery draw, tickets are given for both holders & traders
My experience with MEXC Futures
Each time I participate in these activities (Kickstarters are held everyday!) – I receive 10 USDT occasionally. It is not given to me every time, but every user who participates in these activities has a chance to win a futures bonus! Oh, and don't forget to pass KYC!
Most of the time I do receive 10-20 USDT to my Futures account. Yep, I can't withdraw them, but I can use them for trading on future pairs and learn how to trade derivatives!
Nice tip? If you like it, please, share it!
---
Start your travel on MEXC Global