Foundation for Interwallet Operability is coming to MEXC Global. What can FIO offer for MEXCers – best-in-industry companies work together to bring a more flawless crypto transferring experience to you!
The Foundation for Interwallet Operability (FIO) is a group of industry experts consisting of top
group wallets, crypto exchanges, payment processors, and many other entities and community members involved in pursuing blockchain usability through the FIO Protocol.
The Foundation is a nonprofit registered in the Cavman Islands and boasts of multiple industry
leaders in its Board of Directors. The many active community members contribute a lot of value to
the project.
The vision of FIO is to run as a Decentralized Autonomous Consortia (DAC) along with the guidelines set by the community and blockchain ecosystem. FIO encourages its users to participate in helping layout the protocol and give feedback to help it improve blockchain usability.
How Foundation for Interwallet Operability Works
The Foundation works to initiate and suppo rt an ado ption explosio n for blockchain through a
decentralized, industry-standard, industry governed, cross- platform, chain agnostic usability
protocol.
The Foundation's main goals are to manage the Foundation treasury while promoting awareness and education of the FIO Protocol. It also supports the Full FIO Members in integrating the
protocol by developing tools that enable easier integration (i.e., SDKs).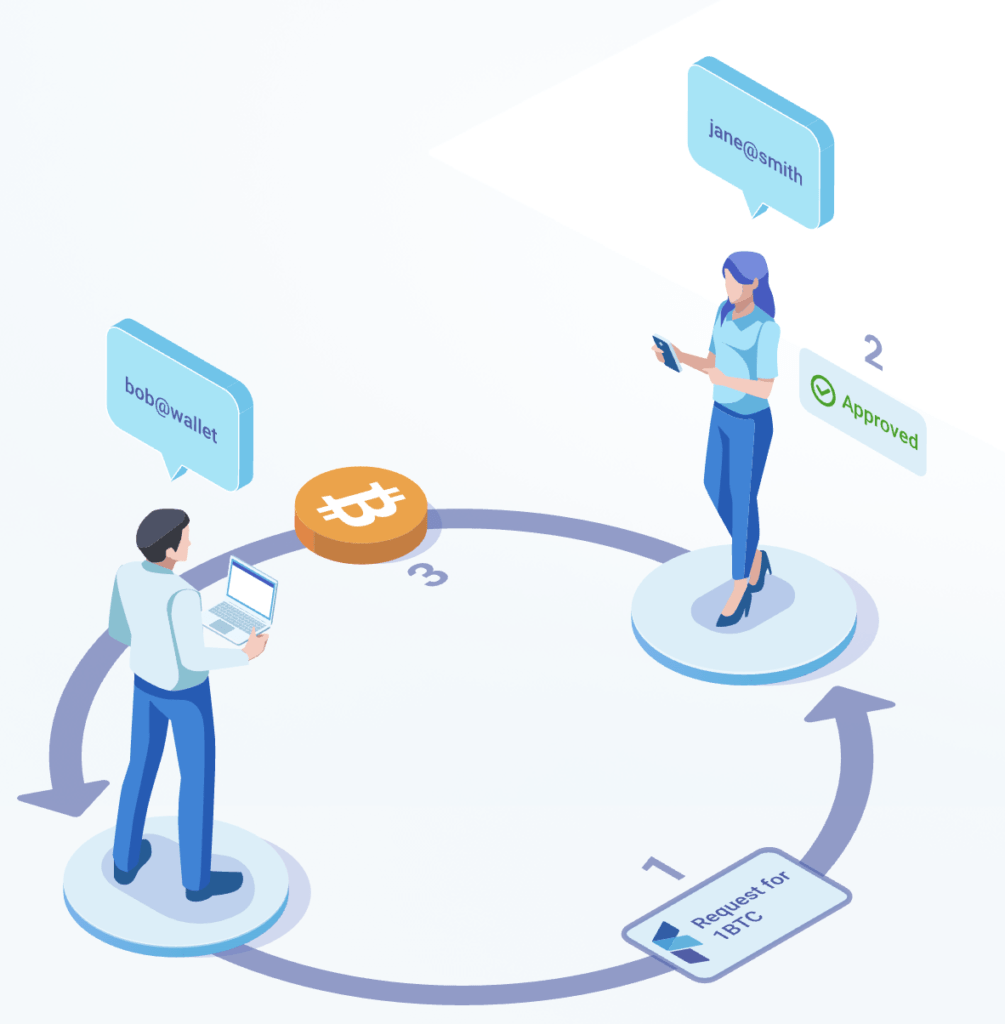 Foundation for Interwallet Operability also creates and funds original code improvements for the FIO Protocol and submit them as FIPs. The system also manages the structure and submission step and impact analysis of Improvements Proposals (FIPs). It also funds other projects and bug bounties that benefit the ecosystem.
The Foundation is managed as a Decentralized Autonomous Consortia (DAC) with voting and governance running on top of the chain.
Ecosystem Participants
Foundation for Interwallet Operability works with a wide variety of blockchain entities. These range from projects directly linked with its protocol and other academic and community setups promoting blockchain usability. There are three types of participants in system:
Members
These are reputable wallets, exchange platforms, crypto processors, and other businesses that will and can connect the open source FIO Protocol in their offerings to become Members. FIO Members are given additional incentives to add to the protocol promptly but do not get any special rights or capabilities based on the FIO Protocol itself
FIO Ecosystem
This includes the building blocks of other blockchain protocol s, academic institutions, and other
blockchain linked entities that support the FIO Protocol with tech, academic, or security-related expertise.
FIO Token Holders
All token holders can vote on a variety of governance issues:
a. Block Producers – all token holders are allowed to vote, directly or via proxy, for block producers to provide resources for the FIO blockchain. By default, token holders will have they r
vote proxied based on the TPID of the application they are use in which is their wallet/exchange in most cases.
b. Board and Fund voting as FIO continues to move towards decentralized governance, FIO Token holders will have the chance to participate in Foundation governance by voting their opinion for individuals to sit on the FIO Board.
FIO Crypto Handles
FIO Crypto Handles, or Addresses, work as human-readable wallet identifiers for FIO Protocol users. These handles are needed for users to be available the capabilities of the Protocol. They also replace long and complex public addresses for all tokens and coins n the user's wallet.
Crypto Handles are built on the username@domain structure. Examples of a Crypto Handle are james@edgewallet or anne@crypto. An FIO Crypto Handle is registered directly through an FIO-enabled application or via a hosted registration site open for the community.
The FIOCH and all interactions that follow the FIO Protocol are tracked through an FIO private key. Loss of this private key will mean that Crypto HandIe will not be usable by its original owner and will not be retrievable. This is standard for all crypto assets
With the upcoming full integration of the Foundation for Interwallet Operability Protocol, MEXC's users will be able to make their custom FIO Crypto Handle (ex. nome@MEXC] that can be used to send, receive, or request any type of crypto peer-to-peer, streamlining crypto usability, and removing the risk of making errors in copying and pasting long string public wallet addresses that can cause losses.
MEXC users who claim their Crypto Handle will be able to nearly remove the risk of sending cryptocurrency to the wrong pub lie address or blockchain and will also be able to enjoy the
additional FIO Protocol features!
MEXC and Foundation for Interwallet Operability
MEXC Global is joining the movement to make crypto easier to access by entering a strategic partnership with the Foundation for Interwallet Operability (FIO) to integrate the FIO Protocol fully.
This partnership will bring an even more streamlined user experience to MEXC's more than six million global users and help continue to support MEXC's reputation as high performing and
user-friendly exchange.
Start your travel on MEXC Global