FIFTI (FITFI/USDT) was listed on MEXC assessment zone on April 26 with an opening price of 0.0049 USDT. The highest price reached at 0.65 USDT, making move up of 13200%. Its trading volume has been equally impressive, with grow of 2,129% in the last 24 hours.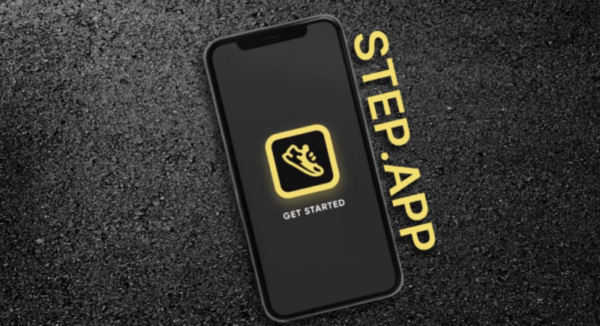 What is Step App?
Step App is the first app on the development protocol for FitFi and the foundation of the FitFi market. FitFi (Fitness Finance or FITFI) is the Web3 version of digital fitness experiences and apps. They operate on a move-to-earn model where participants earn from the value generated by the fitness industry. Their aim is to create a gamified metaverse for the fitness economy.
Products of Step App:
Fitness metaverse: Combines NFT and digital avatars with workouts
NFT market: buy and sell SNEAK
Limited Drops: SNEAK limited edition
FITFI Inspired by Play-to-Earn
The fusion of cryptocurrencies and gamification gave birth to the concept of play-to-earn. Truth must be said, GameFi made a lot of noise during the whole 2021. And the start of 2022 seems to confirm this trend . As a refresher, it's the principle from which users receive compensation in cryptocurrencies in exchange for their actions in a game. The standard bearer of the category, Axie Infinity has inspired dozens of projects around the concept.
Directly inspired by this concept, a new wave of applications is emerging. These retain the play-to-earn concept of gamification, but aim to reward you for performing beneficial actions in the real world. Put on your hottest outfit and take your NFTs out and lets dive.
The concept of move-to-earn is therefore inspired by that of play-to-earn. But this time, you don't need to play a video game to generate cryptocurrencies: You earn by moving around in real life. Obviously, as you earn cryptocurrencies, your income is directly linked to the value of the app token.
This new concept, at the intersection of cryptocurrencies and lifestyle, aims to sound the death knell for your loss of motivation. Forget the excuses, your daily walk will become that moment of the day you expect the most. After all, what better than getting paid to maintain a healthy body.
What is FITFI token?
FITFI is the governance token of Step App, an ecosystem that features staking, locking, liquidity incentives, buybacks, and burns. These are driven by demand drawn by both gameplay perks and value drawn from the game economy.
FITFI tokens benefit from ecosystem fees. KCAL tokens are the in-game token. KCAL tokens are used to buy SNEAKs and are earned from running while staking a SNEAK.
Start your travel on MEXC Global