Crypto prices pumped up slightly after Federal Reserve's November meeting. The minutes of the meeting suggest that Feds is planning to slow down interest rate increments in the future. Hopefully, this decision will mitigate the threat of recession. In the meantime, a lot of cryptos including Bitcoin, Ethereum, and more are seeing their biggest gains in the past few days.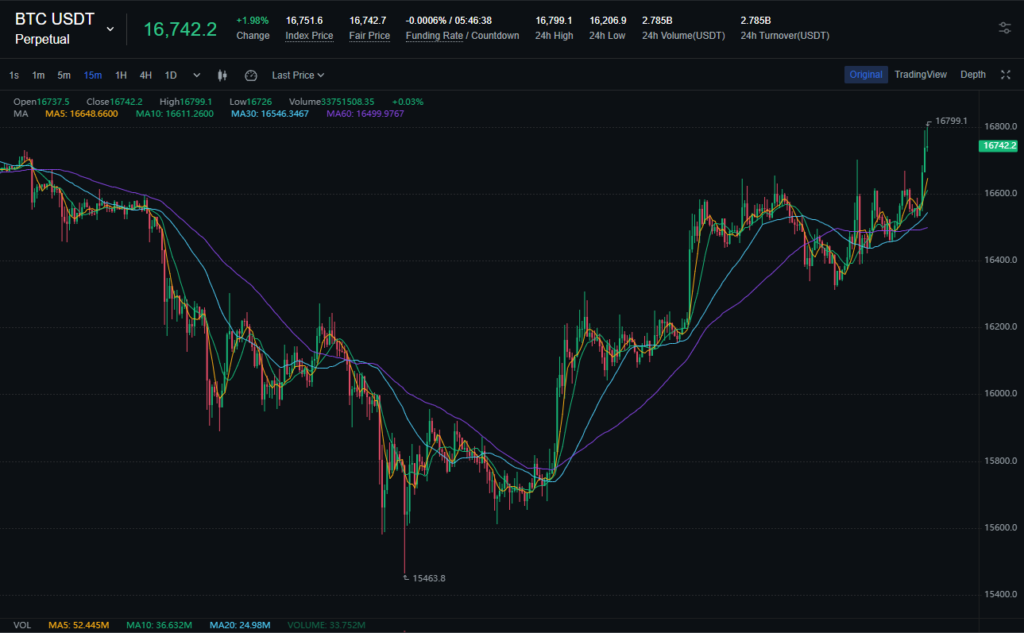 The crypto market was in a perpetual slump after FTX's bankruptcy. However, the community is seeing slight hopes of rebounds. As the Feds released their meeting minutes on Twitter, the details immediately gave traders a glimpse of hope. At the time of writing (November 24, 2022), we are looking at much-needed growth in the market. BTC was trading at $16799.1 per unit, a 2.5% increase in the past 24 hours. ETH, BNB, SOL, and many others were also among the coins going green.
Currently, ETH/USDT is trading at $1,200.24 – a 3.65% increase in 24 hours. BNB and SOL increased by more than 10%, each trading at (BNB/USDT – $298.58 and SOL/USDT – $14.74) respectively.
Previously, the Feds increase interest rates to bring inflation under control. This caused investors to leave crypto and stick to fiats such as the US Dollar. Referring to the minutes released on Wednesday, Federal Reserves decided that they will start slowing down the interest rates. This decision came after worries that a recession might occur soon. The authorities stated that slowing down the rates allows them to assess the economy. They are hoping to evaluate the response to their recent interest rate hikes; understanding the impacts on the market.
Closing Thoughts
The Feds have been increasing interest rates since early March 2022. It was an effort to curb inflation. However, their current rate of interest reached a 15-year high, approaching 4%. This in return caused the market to slump. Thankfully, they decided to make some changes that could benefit the market. I believe that this is a small breathing room for us. Hopefully, we get to see more comforting news in days to come. In the meantime, check out our MEXC trading page and find out what we have to offer! You can learn more about crypto industry news and interesting articles to get you up to speed with the crypto world. Happy trading!
Start your travel on MEXC Global