Although ETHW is not listed on Binance, Binance announced today that they will start the Ethereum Proof-of-Work mining pool. The merge updated Ethereum's network from Proof-of-Work to Proof-of-Stake mechanism, which is considered more scalable and more eco-friendly. On the other hand, ETHW is the forked version of Ethereum that will continue use the original mechanism Proof-of-Work. The PoS supporters (ETH) often criticize PoW about its massive energy consumption from mining.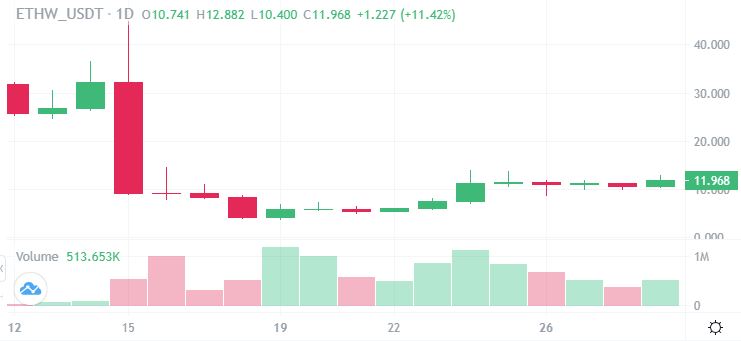 On September 29, the price of ETHW is $11.968, which surges 11.38% (24 hours) at the time of writing. It is worth mentioning that when the merge happened on September 15, ETHW was at $9.13, decreased by 71.55% compared to the previously. As more centralized exchanges launching ETHW mining pool and listing it, we may be able to see a larger price surge in the near future.
For the PoW supporters, they believe that PoW has higher level of security. Besides that, according to Smart Energy, about 40% of the total energy used in global mining is renewable energy. On MEXC Global, we list ETHW to grants users the freedom to choose between PoW and PoS. If you are a PoW believer, feel free to purchase ETHW (ETHW/USDT – Trade it here) on MEXC Global with low futures trading fees! We also provide ETHW flexible staking with 3% APY, ETH flexible staking with 0.5%, learn more information here.