EightBit (NEIGHTBIT/USDT – Trade it Here) is a collection of 8,888 NFT's that are generated by countless 8-bit themed traits. Each NFT contains a PFP and a full Digital EightBit Character which are stored on IPFS. All characters have their own page that will become more interactive in time. This article explores what stands behind the Eight Bit Index and how to purchase it on MEXC Exchange.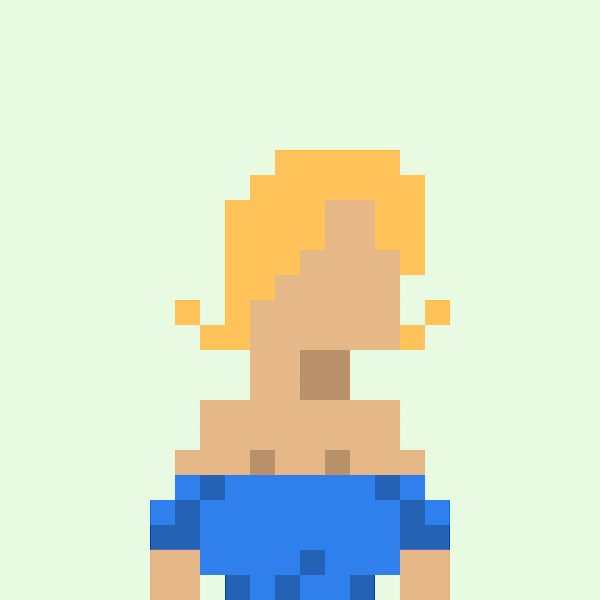 What is EightBit?
EightBit.Me is a collection of 8,888 NFT's that are generated by countless 8-bit themed traits. EightBit.Me is a sequential development of the original launch in 2010 when the founders, Addison Kowalski made a few 8-bit profile pictures of his co-workers at Digg. Courtney Guertin, current member of the team in control of the Code, suggested that they build a web-based generator that allows anyone to create their own 8-bit avatars and pull in Amadeus Demarzi (current coder of the team) to help in its building. The team is now relaunching the project in the NFT space. Holders of Bits can also purchase accessorial features like homes, Perks (free IRL benefits deciphered regularly), external Merch, and Loot to receive additional benefits.
How is the EightBit NFT Index made?
EightBit is a collection of 8,888 NFT's that are generated by countless 8-bit themed traits. Within the collection, there are rare outfits, items, and more surprises. MEXC splits 19 EightBit NFT into 19,000,000 NEIGHTBIT index tokens (1,000,000 NEIGHTBIT per NFT). The NEIGHTBIT index provides users with the opportunity to trade high-quality blue-chip NFTs at a low cost. If a user owns a sufficiently large percentage of the index, they can exchange their index holdings for one of the 19 NEIGHTBIT NFTs. MEXC will expand the collection from time to time according to market demand, and MEXC's total position will not exceed 10%. For collection details, see the link: https://opensea.io/0xBCeb39aAD857BEBF3f50b30A993100794De4734F
How to buy NEIGHTBIT NFT Index?
The process of buying NFT Index is almost the same and easy as trading crypto on the spot markets. You can buy EightBit (NEIGHTBIT) on MEXC by the following the steps:
Log in to your MEXC account and click [Trade]. Click on [Spot].
Search "NEIGHTBIT" using the search bar to see the available trading pairs. Take NEIGHTBIT/USDT as an example.
Scroll down and go to the [Spot] box. Enter the amount of NEIGHTBITyou want to buy. You can choose from opening a Limit order, a Market order or a Stop-limit order. Take Market order as an example. Click [Buy NEIGHTBIT] to confirm your order. You will find the purchased NEIGHTBIT in your Spot Wallet.
Recent NEIGHTBIT NFT Index Price & Performance
Since its recent listing on MEXC, the NEIGHTBITNFT Index reached the highest price (ATH) of 0.032439 USDT on the first day of trading. Now, in August 2022, the NEIGHTBIT index price circulates at around 0.0009410 USDT.
Interested in buying NFTs? We have more!
MEXC not only provides access to the world's most popular tokens and new GEMs, but also offers unique assets & tools such as the EightBit NFT Index! Visit the hot projects section to find more hot tokes that we listed recently. If you would like to know more about crypto trading itself visit MEXC Academy.