Launchblock.com is a digital asset fund raising platform, designed to help investors raise funds & scale their projects throughout the GameFi, NFT finance, DeFi, and the other cryptocurrency areas.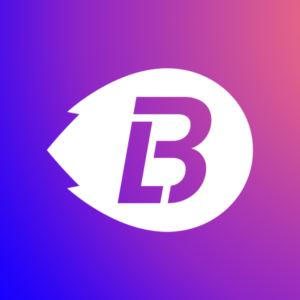 All about Launchblock
Launchblock.com is a decentralized launch pad where users gain access to early stage investment opportunity by locking their LBP tokens within the various Tiers on the Launchblock.com Pad.. Investors get to benefit from the features of decentralized finance (De-Fi). Launchblock.com helps investors and creators save on launch and marketing expenses, and it also offers them access to a sizable pool of resources like users and investors. It brings opportunity with the Tier system for retail investors and venture capitalists to early access investment, having taken investment from its lead investor Animoca Brands, Launchblock.com is set to become to major launch pad int the space.
Current Status of Launchblock
Launchblock.com's token, $LBP, has experienced a happening start to 2022.
Launchblock.com has been a very active platform as it developed and launched both a Launchblock.com's platform and the $LBP token, already completing three IDOs since launching and all selling out within hours of going live. Many campaigns are underway to help increase the platform's core users and increase the number of token holders.
Key milestones that the platform has achieved by April 2022 are as follows:
The active launch of the Launchblock.com DAO
A successful Initial Exchange Offering (IEO) of $LBP on the Huobi Global platform.
Listing of the $LBP on Kucoin, Huobi Global, and Uniswap
A popular claim Campaign for the Launchblock.com community, with $LBP 1.4 Mn tokens claimed from the participants.
Execution of three IDOs on the Launchblock.com DAO
Partnerships with Bountie Hunter and HoDooi.com.
The $LBP Token
$LBP is the driving force behind Launchblock.com, and it will offer its holders the utility over multiple scenarios. Some of these are available right now, while some will be available after some time.
• Launchblock Pad offers the opportunity for early investment in IDOs.
• Launchblock Stake offers token holders the option to stake their $LBP coins for a competitive Annual Percentage Yield
• Launchblock Farm is an option for users looking for new token farming on the platform.
• Launchblock Governance is where $LBP holders can vote on Launchblock.com's governance issues.
Launchblock's IDO Investment Opportunities (IEO)
Launchblock.com recently opened up with the LBP token IEO on the Huobi exchange, this came as the first launchpad platform to be offered an IEO on a tier-one exchange, following this the LBP token also listed on Kucoin and Uniswap.
Launchblock.com offers its token holders access to its unique tier system. Every tier on the system offers its users access to IDO projects classified according to the project potential and its growth premise, with various allocated and accessibility being offered to the tiers.
Other Opportunities
Launchblock.com Stake is where token investors can stake their tokens to earn a competitive annual percentage yield on their tokens. Since the platform offers more competitive rates to its investors, token holders can benefit from these by investing their tokens for a longer time.
Launchblock.com Farm allows its token investors' to farm new tokens through the platform. This means that existing investors earn supplemental LBP tokens for participating in token farming campaigns. This will be a very attractive earning option once new third party projects distribute their tokens on Launchblock.com.
Our Launchblock farming will offer users additional LBP token rewards for engaging in the farms.
Launchblock.com Governance allows LBP token holders will to have a say on governance matters related to Launchblock.com. This means that investors will be able to have a say on operational and new features that the platform offers. Over the long term, this will ensure that the rights and interests of investors are considered in all new development activities.
Start your travel on MEXC Global