Hi, MEXCers! It's CryptoDailyTA. I'm a trader plus crypto enthusiast. Very glad to be a part of MEXC Creators project! From now on I'll be publishing some trending ideas on MEXC Blog's Creators Feed. Hope you'll find some of my insight useful. If you would like to get more of them each day, please follow my Twitter account.
This Week for Bitcoin
Bitcoin has successfully broken from the symmetrical triangle, with a massive bullish engulfing candle on the 4H chart. It has also climbed above the MA 100 suggesting a further move upwards.
As a personal view, I'm looking for a retest of the 30K zone to fill the gap, before moving towards the 34K zone where the MA100 is currently sitting on the 1D chart.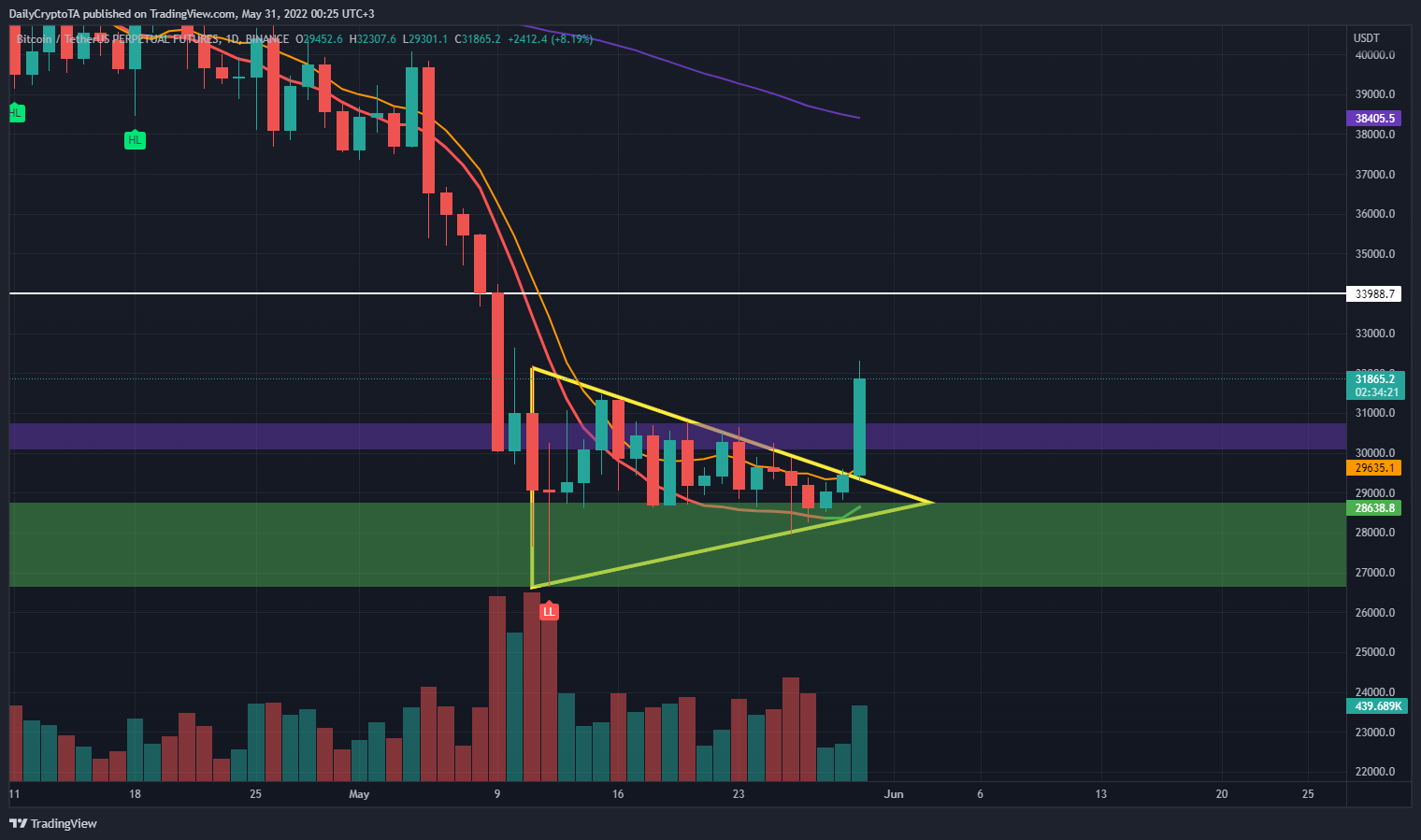 It's too early to predict the outcome of this week, but based on the current move, this is going to be the first green week, because we have constantly tested the lows to get more liquidity in the market, so a bullish move is very likely.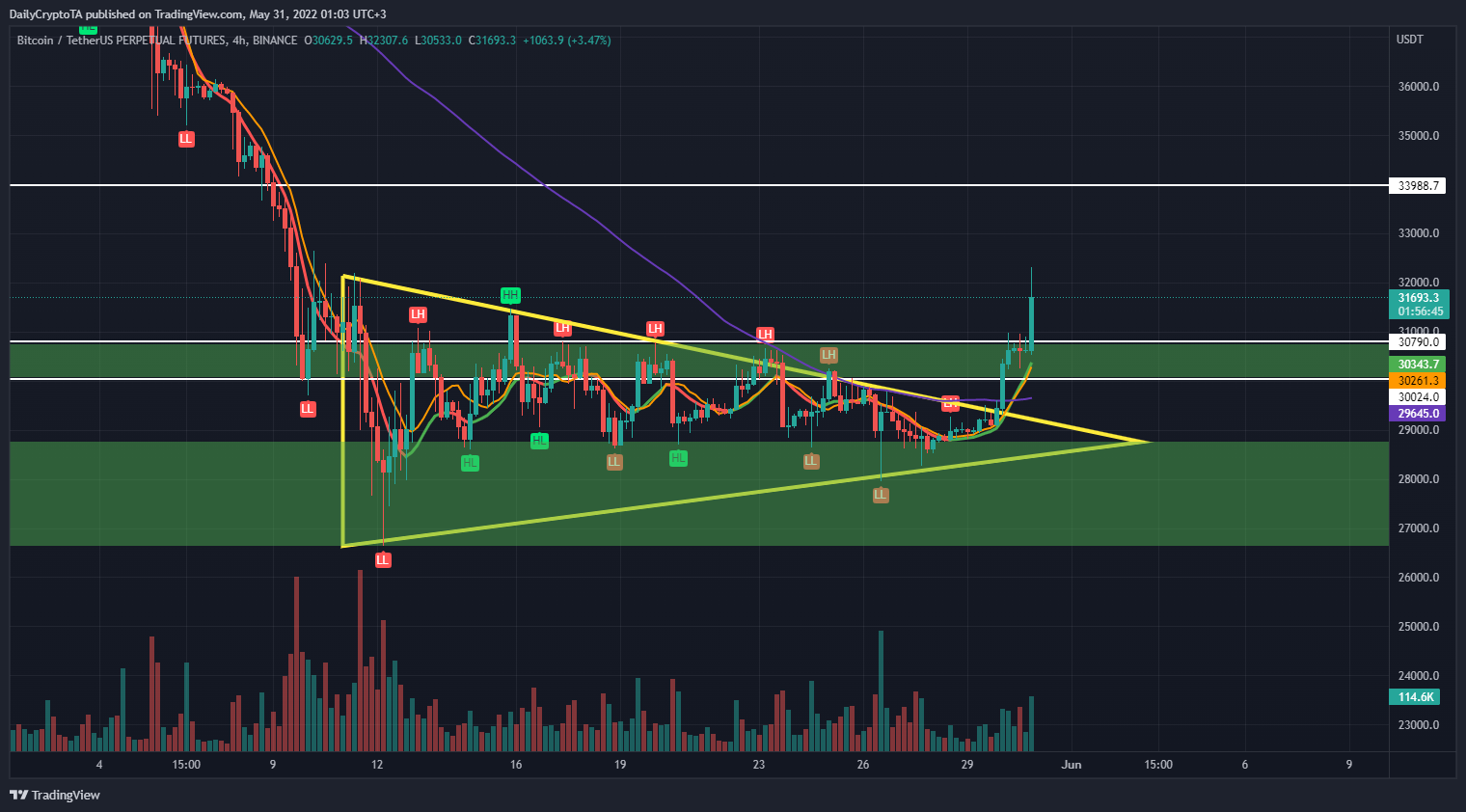 Also, the MFI (Money flow indicator) has turned bullish on the LTF (Lower Time Frames) suggesting that money is flowing back into the market.
RSI on the 1D chart has broken the 50 barriers suggesting a bullish signal.
ETH Trends by CryptoDailyTA
Ethereum on the other hand is still struggling to close above the symmetrical triangle, unlike Bitcoin which has already broken.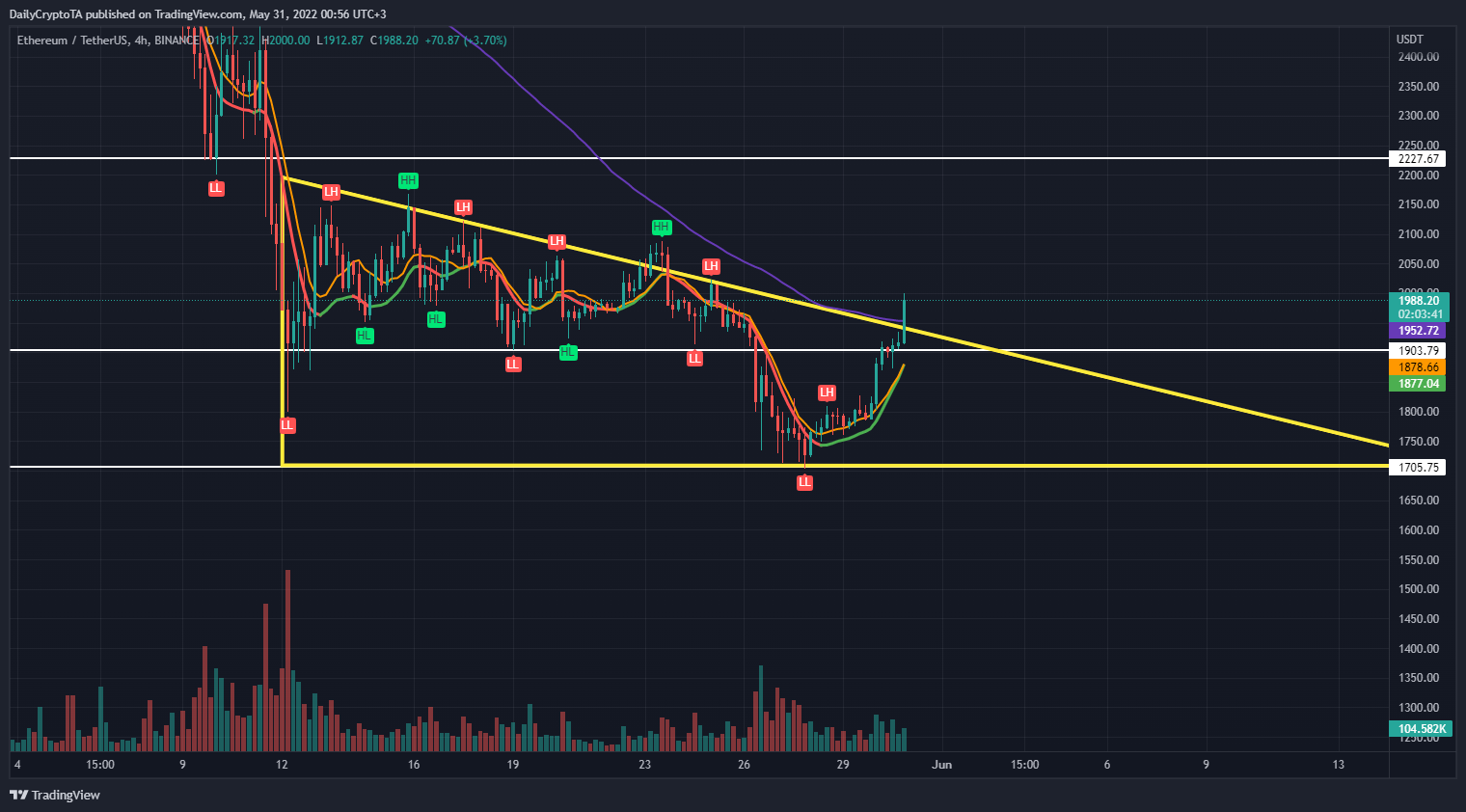 On the 4H chart, we see a clear breaking point, with a climb also above the MA 100, which is a key feature once taken by the bulls as support.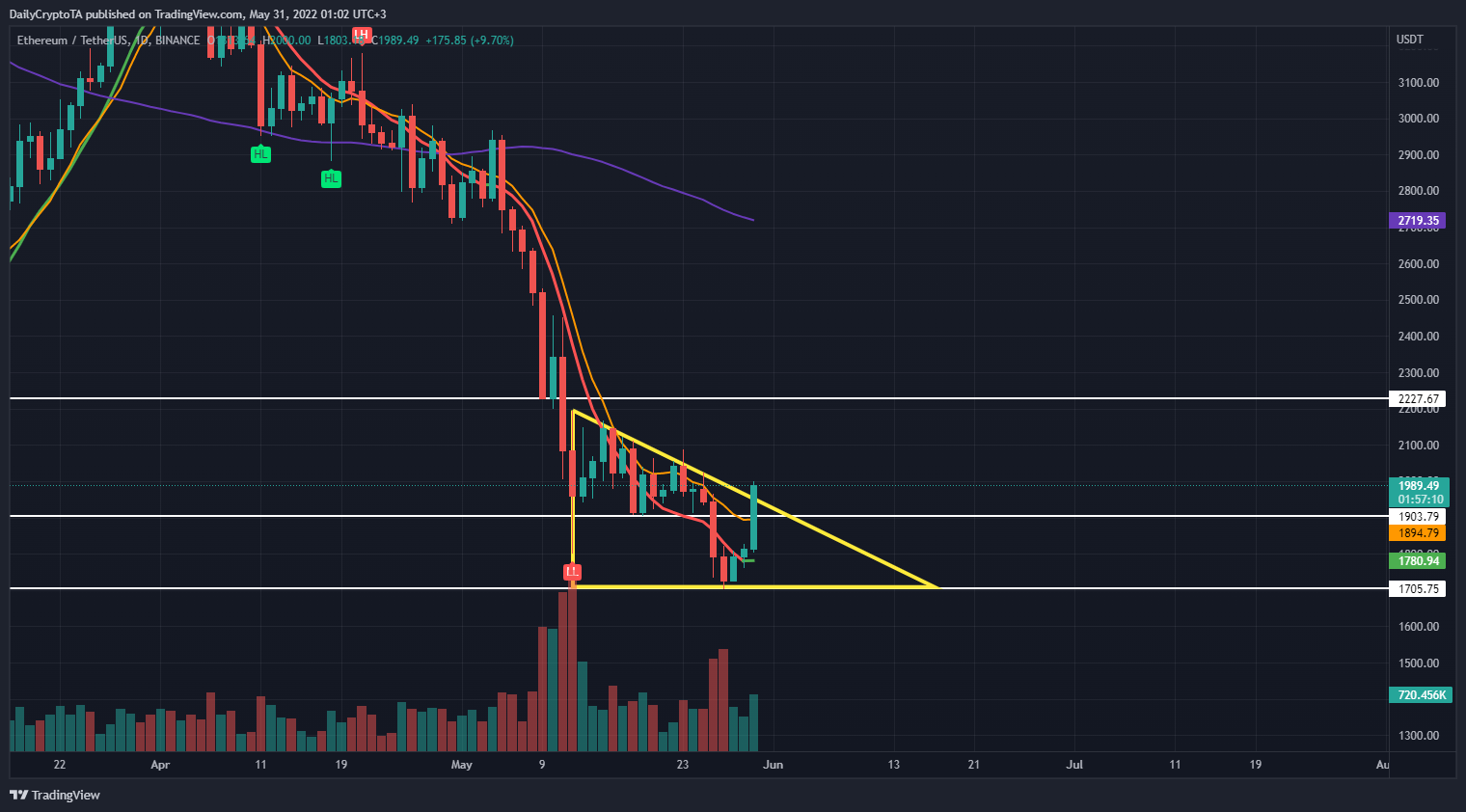 The next key resistance that is waiting for the ETH bulls is around 2230$.
We see a clear bullish volume increase in the last few days, the MFI has also turned bullish, suggesting that money is entering back in the market. If the bulls defend the 1900 zone, we could see a push towards the 2230$, on the 1D chart the MA100 is currently sitting at 2719$.
Enjoying CryptoDailyTA thoughts?
Explore the feed of MEXC Creators project to get other opinions from the crypto industry. Looking for GEMs and moonshots? Visit altcoins category to find coins that we've listed. If you would like to know more about crypto trading with us visit MEXC Academy.
Start your travel on MEXC