Hi, It's CryptoDailyTA again! This time with thoughts on Solana and Elrond. You can find my previous MEXC Creators article here. Hope you'll find some of my insight useful. If you would like to get more of them each day, please follow my Twitter account.
Thoughts on Elrond
As I've expected, EGLD is now just a few dollars away from testing the previous resistance, which it has turned now into support, at 71.94$.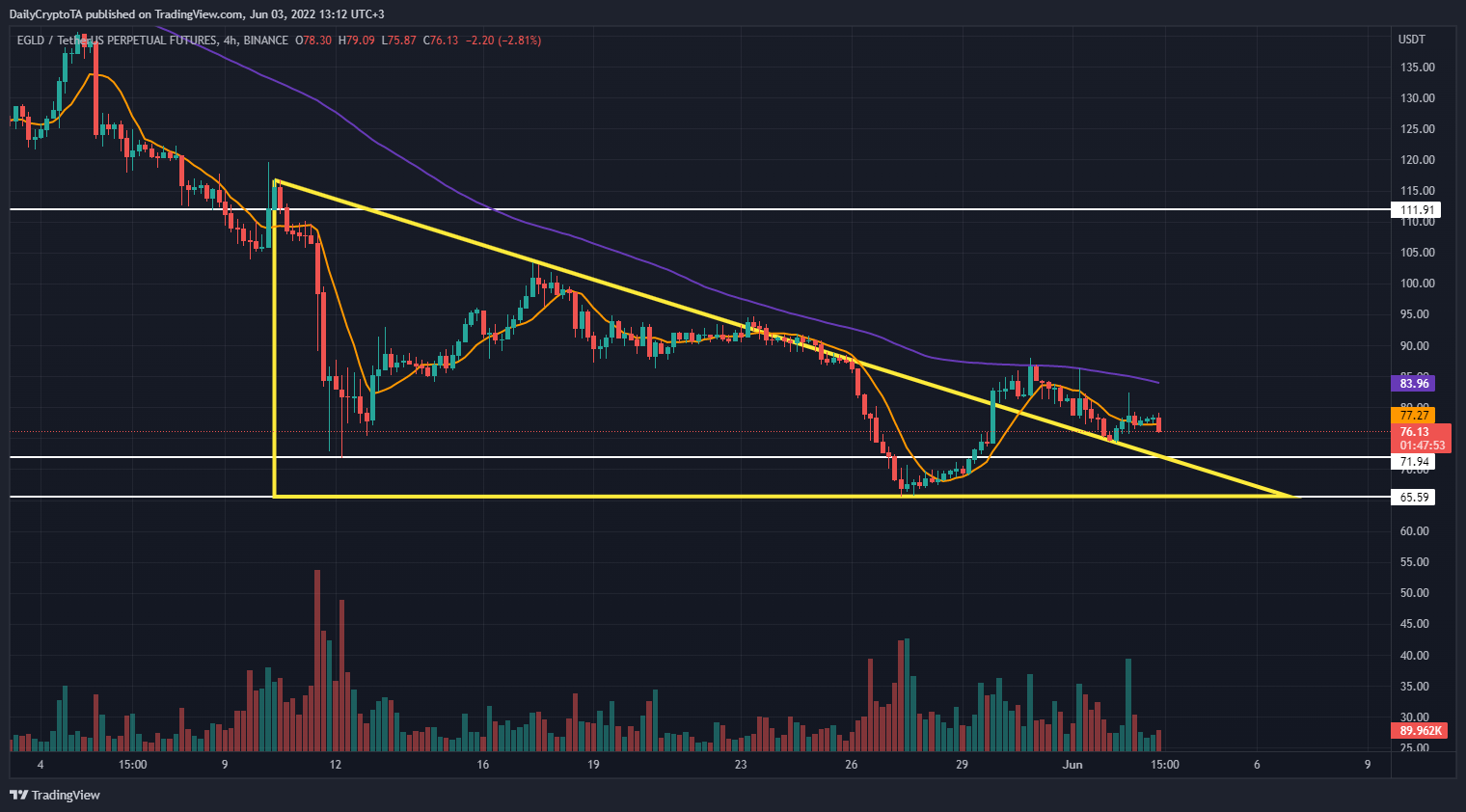 We have been rejected both by MA9 and RSI 50, not sitting around 44 on the 4H chart.
On the 1D chart, we can see clearly by checking the candles, that the bulls have tried to push the price up, but the Bears are still in control and have pushed the prices back down, also the volume is slightly decreasing.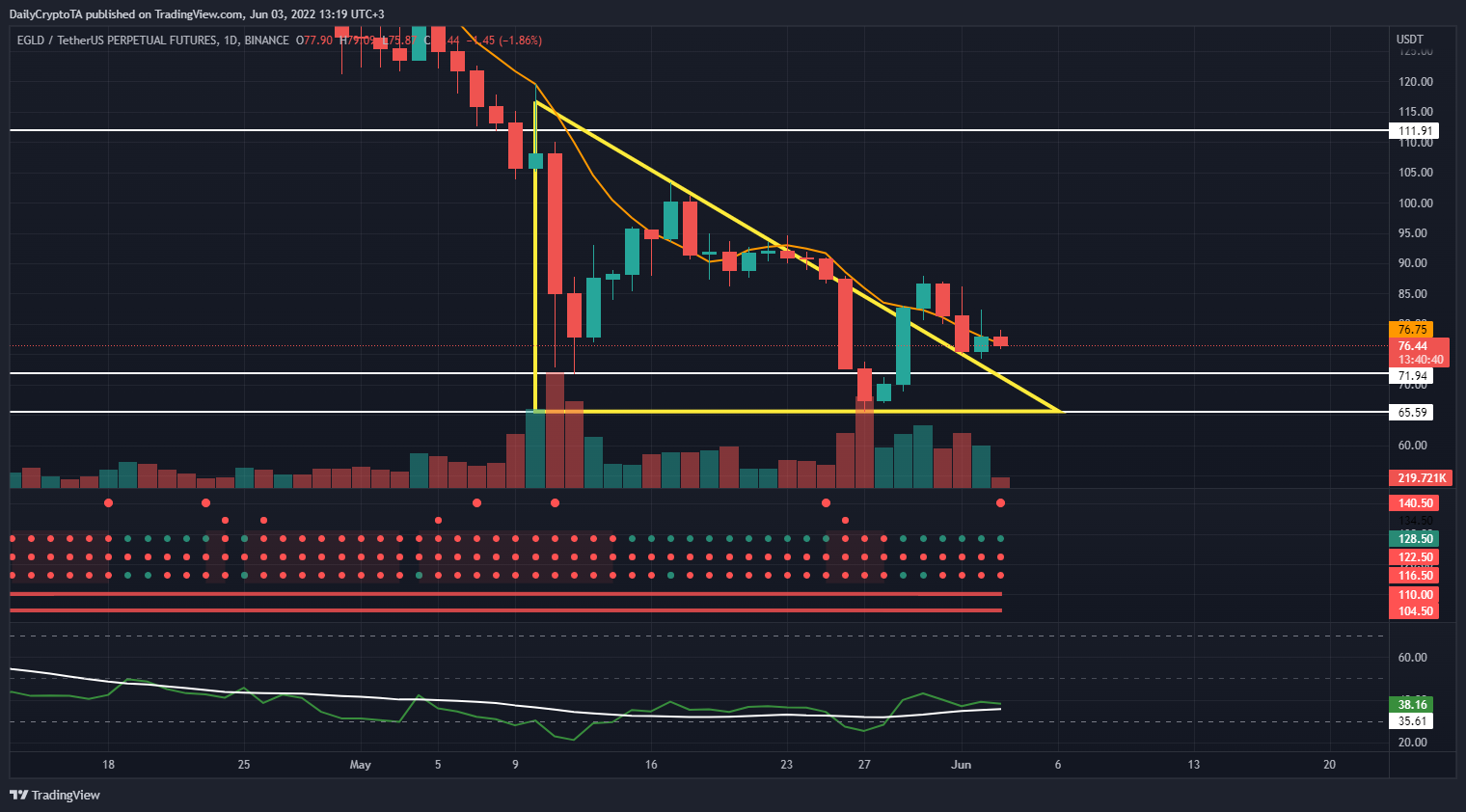 Solana Analytics
After the recent news regarding the halting of the blockchain and being clogged most of the time, we have seen a clear sell-off, but we are close to a "bottom" meaning that the next support is sitting right now at 37.42$.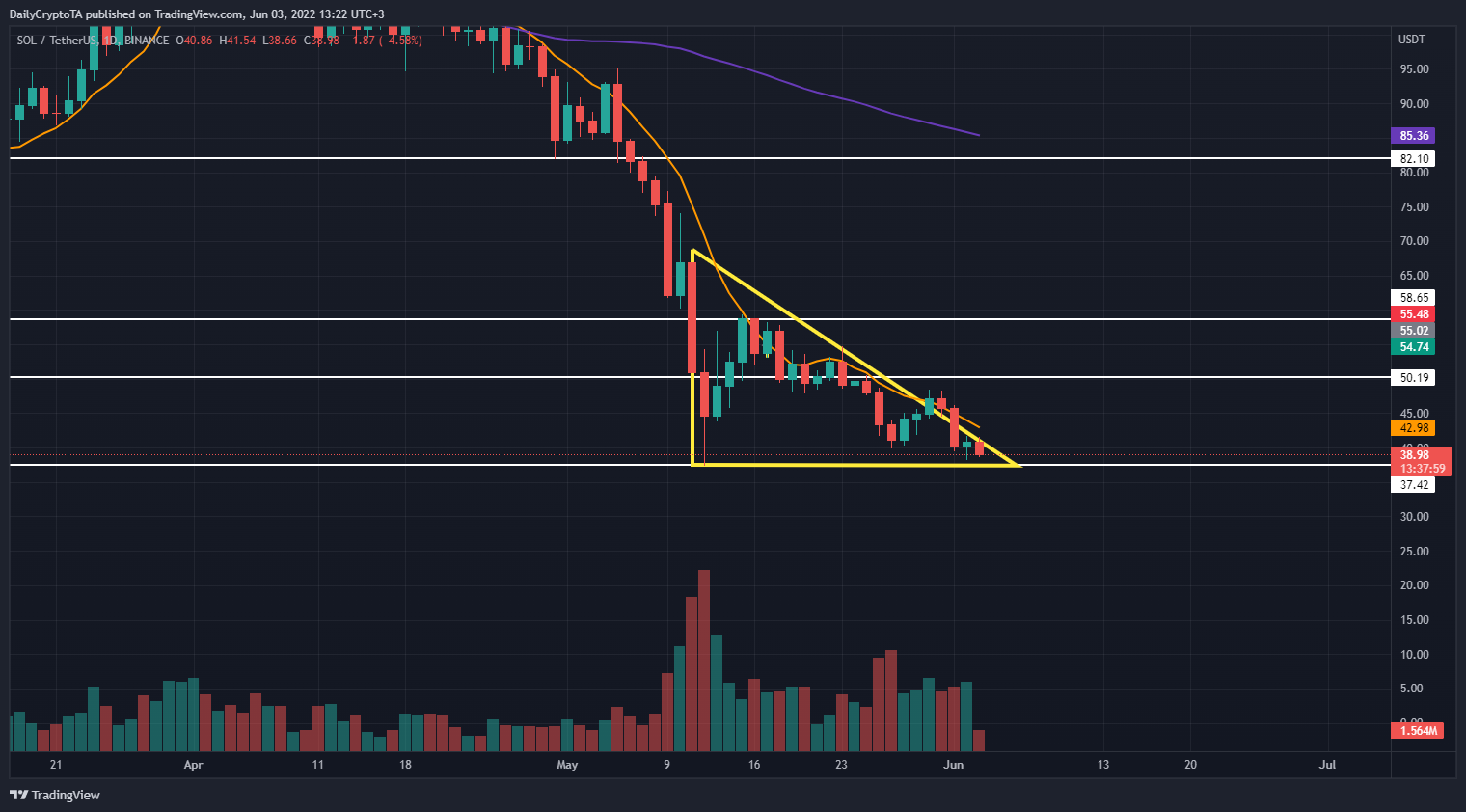 On the 4H chart, we can see clearly that a bearish engulfing candle is emerging and dropping our current support which was the MA9.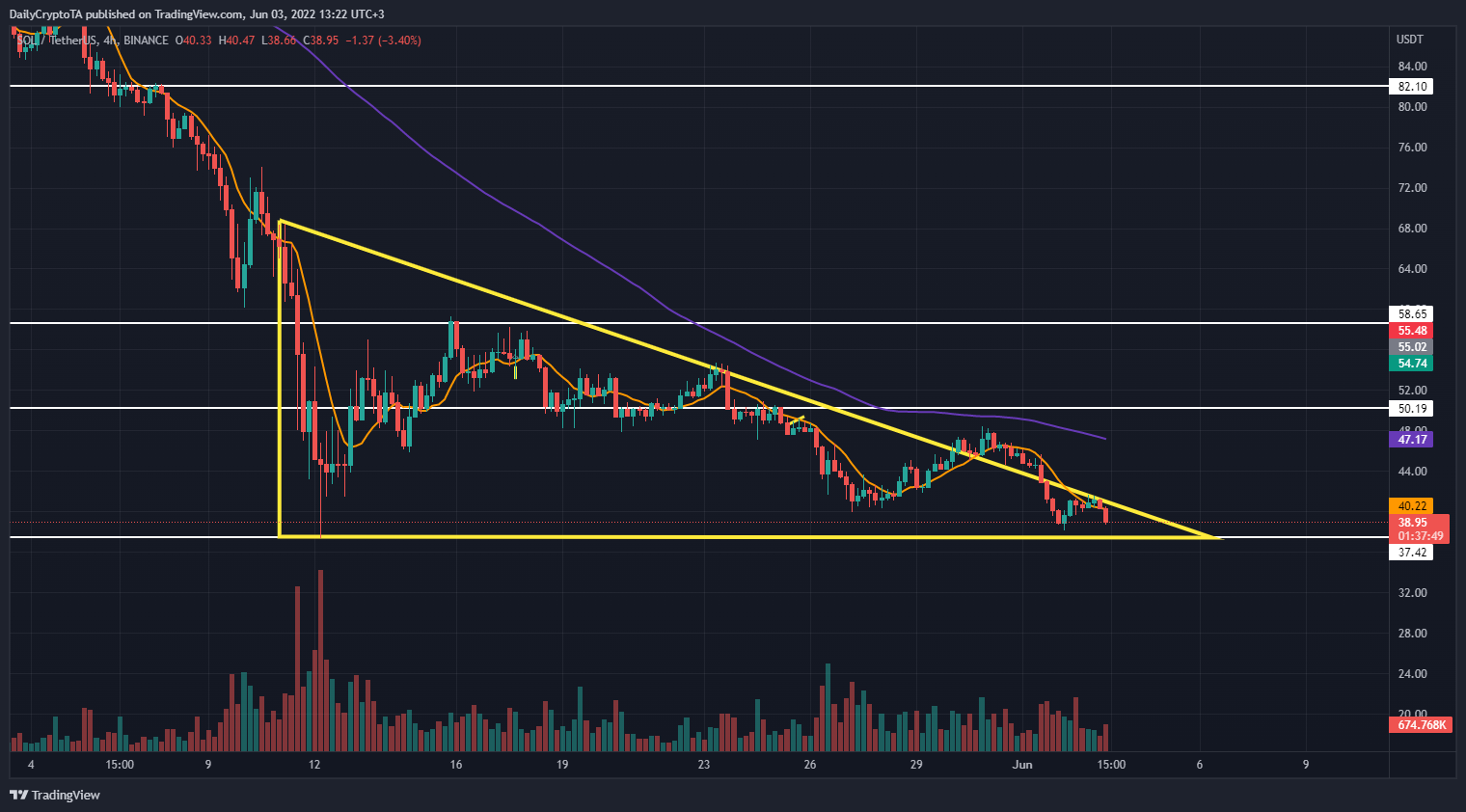 We also have a slight volume increase but on the bearish side.
I'm hoping this one will hold and hopefully, we could have a bounce here, if not, we could go down towards 29$ where the next support is situated.
Enjoying CryptoDailyTA thoughts?
Explore the feed of MEXC Creators project to get other opinions from the crypto industry. Looking for GEMs and moonshots? Visit altcoins category to find coins that we've listed. If you would like to know more about crypto trading with us visit MEXC Academy.
Start your travel on MEXC