Rishi Sunak was chosen by his Conservative Party members on Monday to replace Liz Truss, the current UK prime minister. Sarcastically, Truss has only served in the office for 45 days and was forced to resign because her economic stimulus strategy made the society more unstable both politically and economically. How? She implemented a "mini budget". This plan would cut taxes on top earners, remove cap on bankers', and paused a planned corporate-tax increase. It has weakened the pound sharply and worsened its debt load, plus soaring food prices – therefore inflation.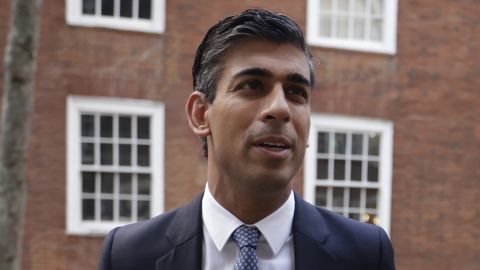 On the other hand, Sunak may use an entirely different strategy to save the overheated UK inflation. During his previous role as finance minister, he announced that he would like to build the UK into a crypto hub. This includes potentially bringing crypto that are backed by assets, such as stablecoins under part of the payment regulations.
The local cryptocurrency sector had discussions with Sunak about crypto policy while he was the finance minister, is expected to be supportive of his appointment as the government leader. Adam Jackson, director of policy at Innovate Finance, a U.K. tech sector group that also promotes cryptocurrency, referred to Sunak as a "champion of fintech" after hearing Sunak's appointment.
Closing Thoughts
To be honest, personally I don't think conventional monetary policies like interest rates adjustment can ease the inflation effectively over a short period. Especially when the UK is already in a recession, the market may crash and the people are suffering from high food prices and other daily expenses. The higher interest rates won't help much yet inflation rates still stay high.
I know this sounds ridiculous, can crypto be the remedies to solve economic problems when global central banks couldn't? The ultimate reasons why inflation went crazy are because of the flaws of the current banking system and over-used quantitative easing. A lot of people might think crypto's price volatility makes it not a good fit for generalized use. However, the scarcity and liquidity it could provide are more than you assume.
I didn't fully trust crypto when I first started learning about the concept, and I still don't trust it entirely. This is because everything has its risks, more or less. It is not a bad idea to include cryptocurrency in your investment portfolio such as stablecoins and major coins like BTC and ETH. If you are interested in learning more about crypto and its industry news, feel free to check out MEXC Academy. Do your own research and start your crypto journey with MEXC now!