With the success of Bored Ape Yacht Club (BAYC), the NFT world saw a wave of cartoon animals PFP collections. Avoiding the similar path taken by other NFT collections, Clone X received the biggest endorsement possible from Nike when they were acquired by the worldwide known brand. This article explores the core features of Clone X NFT and how one can purchase Clone X NFT by first purchasing ETH as a base token on the MEXC Exchange.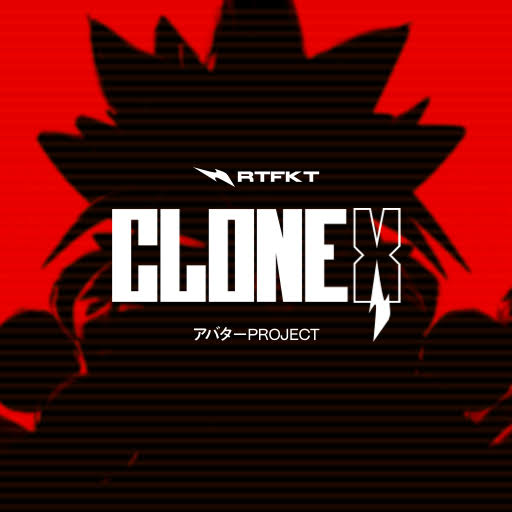 Who created Clone X – X Takashi Murakami NFT?
RTFKT & Takashi Murakami created and released Clone X on 18 November 2021. It's a 20K NFT collection built on the Ethereum blockchain. Clone X became exclusively available to those who currently held any other RTFKT NFT.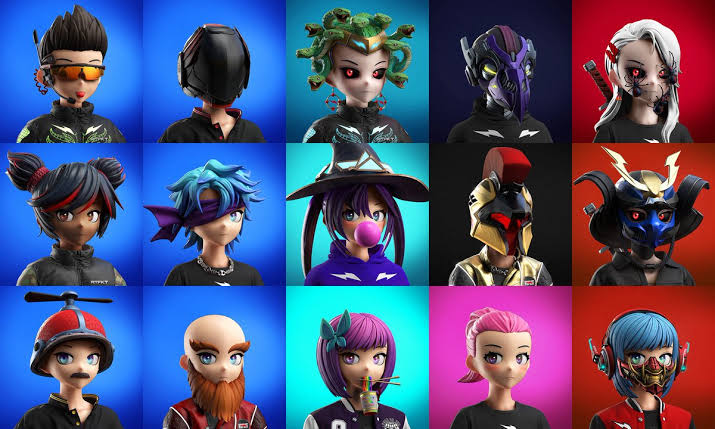 RTFKT & Takashi Murakami RTKFT (read Artifact) is the company behind these Clones and hype NFTs on the market. The plan is to have next gen sneakers/collectible NFTs while building the ultimate Metaverse. This involved one of the most recognized artists in the world; Takashi Murakami. With previous drops of digital sneakers and great collaborations, this one went over the edge when they brought on Takashi.
The Japanese artist is one of the most decorated artists in the world and his physical pieces of art have been sought after by high end collectors for quite some time. His style is very distinct, loud, and colorful. His work could be recognized from one of the most popular albums ever created, by one of the most popular musical artists today.
More about Clone X – X Takashi Murakami NFT
The Acquisition RTFKT continued to grow and build out their ecosystem together since the acquisition from Nike. Clone X holders have received multiple airdrops, all of which serve different purposes and use cases. The first was the Space Pods which acts as a virtual home and was quickly followed up with PodX, an extension to Space Pods that featured the Nike branding.
MNLTH (read Monolith) was the most mysterious of the bunch. Holders of the NFT had various virtual quests to do and the community had to band together in order to find answers to riddles. This again was RTFKT charting their own path and creating an interactive experience for their community instead of simply revealing their plans at a predetermined time. Holders of the MNLTH were given a choice to burn their MNLTH NFT to obtain 3 separate NFTs – Skin Vial Evo X, Dunk Crypto Kicks & MNLTH 2.
Akira to Clone X RTFKT first teased the origins of the generative NFT project in September last year. Since then, the hype among the non fungible token community for NFT collectibles has exploded. Launched under the working title 'Akira', RTFKT announced that they are creating a 3D metaverse-ready collection of NFT Avatars.
Interestingly, RTFKT ordered more than 50% of its mint supply for the earliest NFT collectors. After months of hope, and a few mint days of hiccups, the CloneX drop finally came in late November. CloneX printed for 2 ETH, sold out within minutes, and haven't looked back since.
How to buy Clone X – X Takashi Murakami NFT?
To purchase Clone X – X Takashi Murakami NFT, users can either purchase first on MEXC Exchange following the steps listed below:
Log in to your MEXC account and click [Trade](ETH). Click on [Spot].
Search "ETH" using the search bar to see the available trading pairs. Take ETH/USDT as an example.
Scroll down and go to the [Spot] box. Enter the amount of ETH you want to buy. You can choose from opening a Limit order, a Market order, or a Stop-limit order. Take Market order as an example. Click [Buy ETH] to confirm your order. You will find the purchase in your Spot Wallet.
After purchasing your desired amount of ETH, you can send them to your Metamask wallet and then purchase Clone X – X Takashi Murakami NFT on Opensea.
Recent Clone X – X Takashi Murakami NFT Price & Performance
From the beginning of its mint on 21st Dec, there's a total 20K supply of Clone X NFT circulating in the market. Highest priced Clone X NFT is 7922 ETH while the lowest could go as low as 8.45 ETH. The floor price is 8.45 ETH with a total volume of 235K ETH. Currently it has 9,647 owners with 50% unique owners.
Interested in buying NFTs? We have more!
MEXC not only provides access to the world's most popular tokens and new GEMs, but also offers unique assets & tools! Visit the hot projects section to find more hot tokens that were listed already. If you would like to know more about crypto trading itself, visit MEXC Academy.