FTX is riddled with uncertainties now. Binance pulled away their olive branch. Everyone is drawing a line between their firm and FTX. So what did CBOE do? They took this opportunity to drive a stake through the heart of FTX. Following the turmoil of FTX, CBOE Digital, a rival of FTX from the derivatives markets, released a letter addressing the public regarding asset safeguards.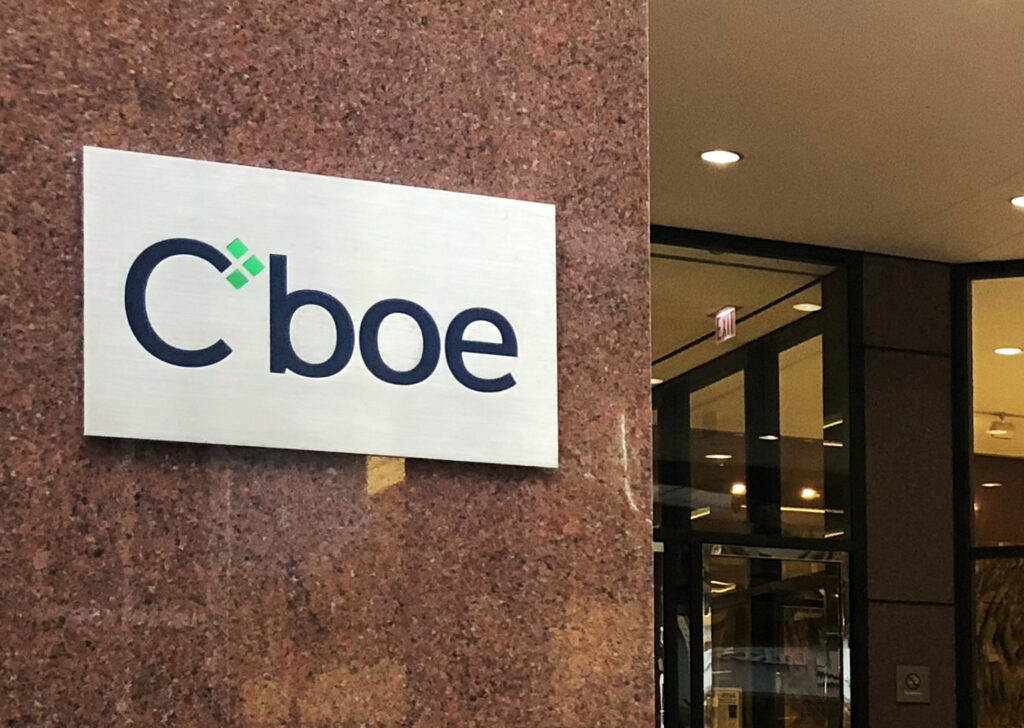 CBOE Digital is a subsidiary of CBOE Global Markets Inc. They are a US-regulated cryptocurrency exchange and clearing house. On Wednesday, they released a letter to their customers stressing the importance of regulatory oversight. In the letter, they stated that:
"Cboe Digital is required to totally separate client assets from our own assets by storing them at a bank in a specifically designated account for the benefit of our Members and distinct from Cboe Digital's operational money. This is mandated by CFTC regulations for futures trading and clearing, as well as state regulations for Money Service Business (MSB) licenses."
According to the President of CBOE Digital, John Palmer, The US Commodity Futures Trading Commission (CFTC), which governs CBOE Digital's exchange and clearinghouse services, mandated these steps. The letter also outlines how CBOE tackles many unregulated market concerns. The concerns include liquidity risk, manipulation risk, counter-party risk and customer asset protection. He stated that CBOE Digital has strict policies to keep user's funds safe.
CBOE Opposed FTX's Direct Derivatives Clearing Proposal
Earlier this year, FTX CEO Bankman-Fried proposed for his company to directly clear transactions. They debated the idea of eliminating industry intermediaries in a derivatives trading revamp. Although CFTC was impressed with their proposal, many mainstream derivatives firms were skeptical. Today, CBOE Digital formally rejected FTX's plan. In their letter to the government, they stated that anything this major should be done through a new regulation rather than an application procedure. The letter mentioned:
"Enabling access via intermediaries ensures that there are multiple points of risk and credit control, customer protection, separation of business function/duty, and management of conflicts of interest,"
CBOE emphasized that it is crucial for exchanges to have intermediaries. They act as a gatekeeper and safety net for all the end users, especially their funds. Palmer added that the current market situation of FTX is proof that we need regulations. At the moment, many FTX users are in the red. Their funds are locked up in the exchange with little to no hopes of getting them back.
Closing Thoughts
Currently, Bankman-Fried stated that his FTX US is unrelated to the discussions regarding the purchase of FTX's non-U.S. assets; which was terminated on Wednesday when Binance announced its withdrawal from the agreement. FTX US is part of the US arm. However, the incident is already throwing a cloud on the CFTC application, and the status of FTX US is still unknown.
What are your thoughts on the future of FTX and cryptocurrencies? Check out FTX's live price now and discuss it with your friends! In the meantime, stay tuned on the industry news with MEXC and check out our recent articles. We believe that an educated audience is the best audience. So what are you waiting for? Start your crypto journey with MEXC today!