After a joyous thanksgiving holiday, the crypto market woke up bearing bad news. In the early hours of the Asia trading market, Bitcoin dipped. This dip mirrors the drop in Hong Kong and other equity markets as unrest in China grows.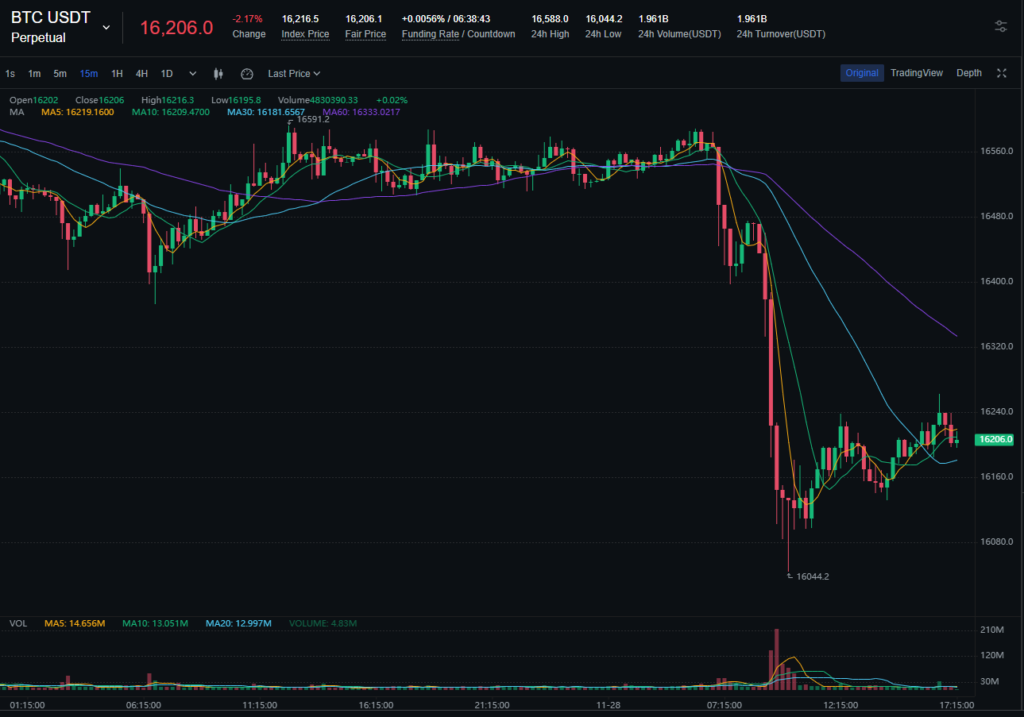 On Monday 28, 02:00 UTC, Bitcoin plummeted by 3% to the $16,000 level before recovering slightly. The same situation happened to major coins as well. Currently, Ethereum fell by about 4% while Solana, BNB, and Litecoin fell by 7-9%. Meme master dogecoin is the only survivor, raising by 8% despite the market situation.
The global market is currently facing unrest as mass protests are happening in China. China citizens are protesting across China in the face of the country's harsh COVID-19 regulations. The protest is spreading like wildfire, striking fear into investors globally. Furthermore, this protest is coming off at a vulnerable time for crypto markets. The current market is still trying to recover from the FTX fiasco as public fear spikes to an unseen level.
Reuters reported that the protests are ongoing on university campuses and in eight cities. Furthermore, hundreds of demonstrators battled with police in Shanghai. This is at the moment the most widespread expression of dissatisfaction with the government since President Xi Jinping assumed office a decade ago.
Closing Thoughts
November hasn't been kind to the crypto market. BTC is down by nearly 21% since early 2022. Crypto giant FTX went bankrupt in a glimpse of an eye. Many are uncertain about crypto assets and investments. However, many high-profile investors such as Cathie Wood are still bullish on the crypto markets. We are MEXC are also upgrading ourselves daily to provide a better trading environment and opportunities for our traders. Start your trading journey by reading our industry news and start trading now!
Start your travel on MEXC Global