Introduction
AlgoBlocks is a platform solution that brings together all of the market's Decentralized Finance (DeFi) solutions. It abstracts all manual procedures, lowering the technical know-how barrier and allowing consumers to engage with current DeFi protocols more easily. This is possible with pre-programmed algorithmic templates and automation.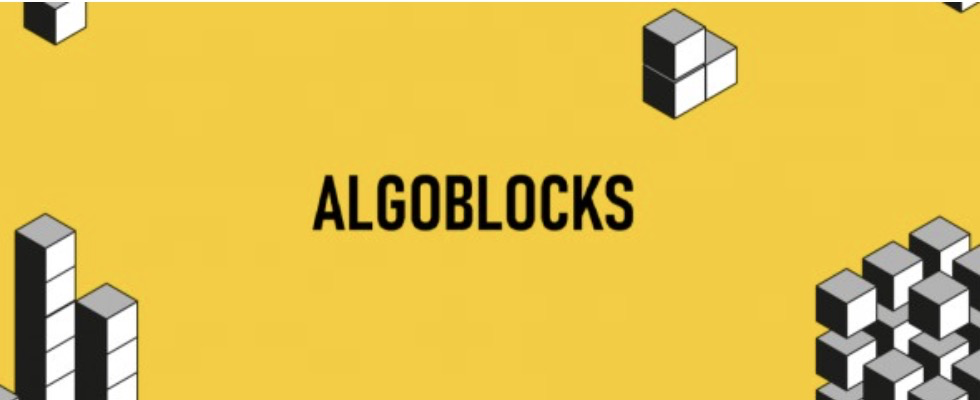 According to AlgoBlocks' research and discoveries, even simple actions like bridging and staking are scary to most crypto users. The objective of AlgoBlocks is to make it possible for the average Crypto user to utilize DeFi goods effortlessly and simply without being slowed down by the technicalities or complexities of the procedures required to use the product.
AlogoBlocks Project's Token (ALGOBLK)
Initially, the ALGOBLK token will be used to pay trading fees, deployment of trading strategies (later stage), staking and rewards.
Reduce Trading Fees: Get 25% off trading fees by paying with ALGOBLK tokens
Stake to Trade Free: Stake 1:1 value tokens to trade commission free up to the staked amount and also earn inflation interest
Stake to get platform benefits: Stake ALGOBLKS to get auto stablecoin switching service
Stake to keep your strategy private: Keep your AlgoBlocks private by staking at least USD 300+ worth of ALGOBLK tokens
Later on, the project will enable ALGOBLK to be used as an "Universal Gas Token". Essentially, users can pay for transactions on any chain given AlgoBlocks will handle having the right gas tokens at the back end. E.g. Users wont need a purse full of MATIC, BNB or ETH separately all the time to interact with different chains. AlgoBlocks save you from all that hassle.
Project Highlights
One of the core goal of AlgoBlocks is to provide an avenue to discover, invest, manage and automate DeFi investments with personalised signals and strategies in one place.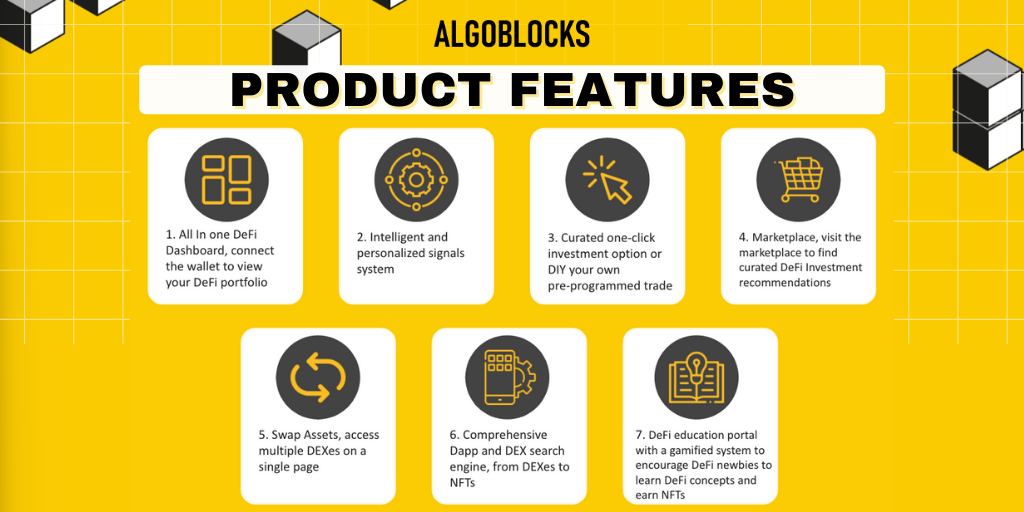 The platform will embrace cross-chain services to bring various blockchains in one platform. It aims to support a flexible integration with the largest number of supported products in the market.
As an all-in-one DeFi management platform, AlgoBlocks aims to simplify the process of interacting with multiple DeFi protocols across different blockchains. Here are the summary of product features that AlgoBlocks will offer to DeFi users:
All In one DeFi Dashboard, connect the wallet to view your DeFi portfolio.
Intelligent and personalized signals system.
Curated one-click investment option or DIY your own pre-programmed trade.
Marketplace, visit the marketplace to find curated DeFi Investment recommendations.
Swap Assets, access multiple DEXes on a single page.
Comprehensive Dapp and DEX search engine, from DEXes to NFTs.
DeFi education portal with a gamified system to encourage DeFi newbies to learn DeFi concepts and earn NFTs.
Team and Investors
The team is led by the founder, Joseph Kim who has 13+ years of financial services experience and crypto experience in Asia. He previously worked at BC Group, and Citigroup. Alongside him are CTO Kareem Elshahawe from Societe Generale and Datum, and CMO TN Ko from Crypto.com, BTCC, and Facebook.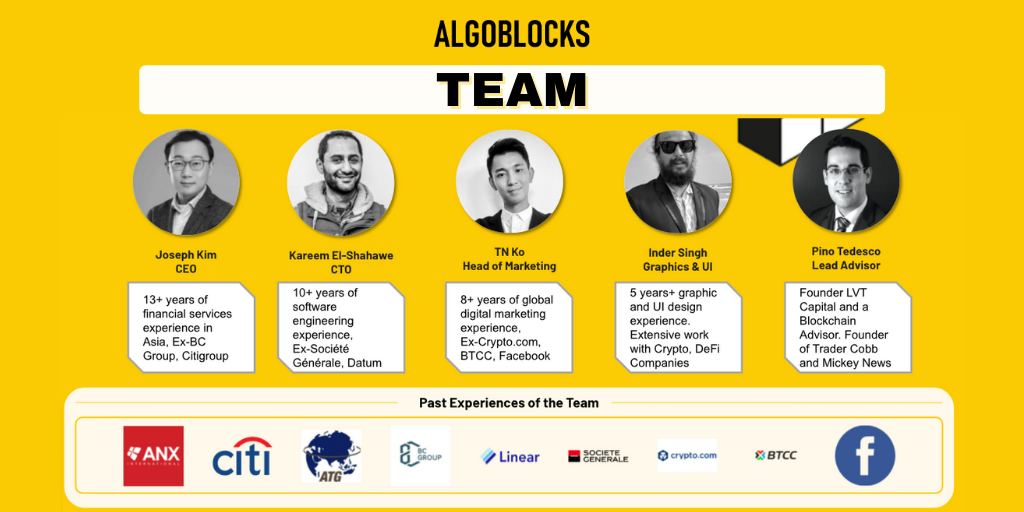 AlgoBlocks is backed by known partners and investors in the crypto space.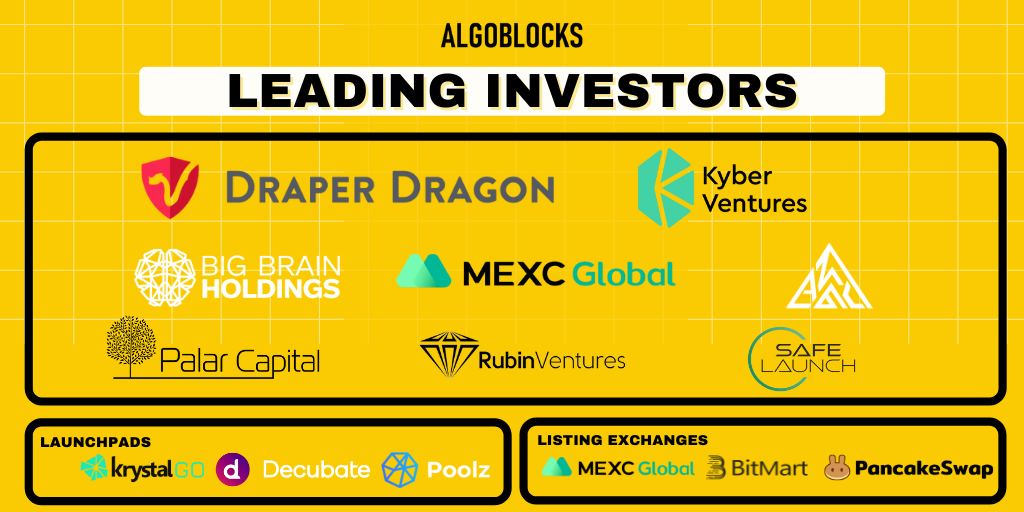 Draper Dragon – is an early-stage venture capital fund focusing on cross-border tech. Its investments include Vechain, Ledger, and Thundercore, among others. Kyber Ventures – is the investment arm of Kyber Network. They support entrepreneurs building the next giants of the decentralized world. Big Brain Holdings – is the name behind Solana and the Graph. Its investment portfolio is at $15 million across over 50 projects. Also, other investors like, MEXC Global, Polygon, Palar Capital, LVT Capital, Lancer Capital and Supra Oracles.
Start your travel on MEXC Global