8liens is collection of 10,001 pixelated space-creature NFTs. Similar to the launch of CryptoPunks, a total of 10% of the 8lien NFT supply is held by the project team for the founders to keep. An Additional 10% of the supply is held for development in the project treasury and for developers and advisors. 8liens were a free mint and have zero royalties on secondary sales. All 8lien NFTs are released under CC0, excluding the 1-of-1 pieces created by outside artists. This article explores the core features of 8lien NFTs and how one can purchase 8lien NFTs by first purchasing ETH as a base token on MEXC Exchange.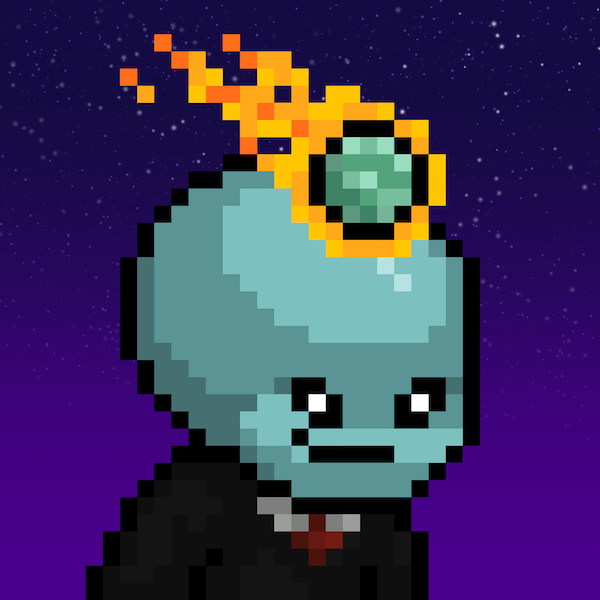 What is 8liens NFT?
8liens NFT are inspired by CryptoPunk and designed as creatures from the 8th dimension, spawned by the Ethereals, to travel and explore other dimensions (such as Earth). There are six different sub-species and they do not have genders. They also possess different vibes and traits. Some of 8liens' main artists include: Unstoppable Kido, Scalynelson, Debussy, Punk Vandelay, Dievardump, NooNe, and Bharat Krymo.
How to buy 8liens NFT?
To purchase 8liens NFT, users should first purchase ETH on MEXC Exchange following the steps listed below:
Log in to your MEXC account and click [Trade]. Click on [Spot].
Search "ETH" using the search bar to see the available trading pairs. Take ETH/USDT as an example.
Scroll down and go to the [Spot] box. Enter the amount of ETH you want to buy. You can choose from opening a Limit order, a Market order or a Stop-limit order. Take Market order as an example. Click [Buy ETH] to confirm your order. You will find the purchased ETH in your Spot Wallet.
After purchasing your desired amount of ETH, you can send them to your Metamask wallet and then purchase 8liens NFTs on OpenSea via the link
Recent 8liens NFT Price & Performance
Over the last 90 days, the collection 8liens NFTs has an average price of 0.3453 USD and an average transaction volume of 5,047.6455. Now, in August 2022, 8lien NFTs has accumulated a total transaction volume of 5000 ETH.
Interested in buying NFTs? We have more!
MEXC not only provides access to the world's most popular tokens and new GEMs, but also offers unique assets & tools! Visit the hot projects section to find more hot tokes that we listed recently. If you would like to know more about crypto trading itself visit MEXC Academy.