Key Takeaways:
259 Free Airdrops
524.1% extra profits
No Cost Participation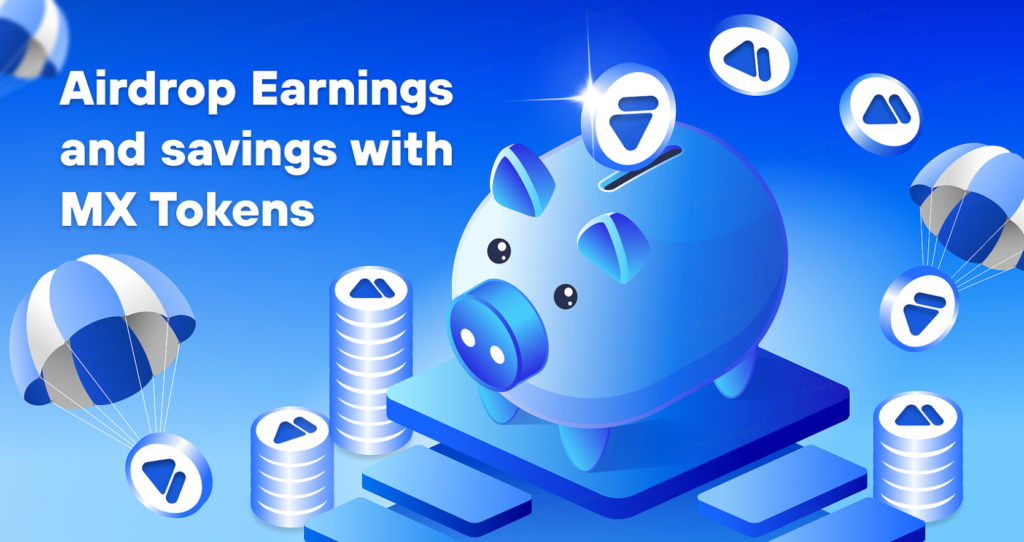 MEXC Launchpad and Kickstarter Mid-Year Summary
MEXC Launchpad and Kickstarter events are going wide! Tons of new listings and all sorts of free airdrops for our MX Token holders! Therefore, we decided to round up our data team to present you with some cool statistics on our events! Here are some stats that will make you wish you joined earlier:
Feb – May: 243 Kickstarter events concluded!
Feb – May: 16 Launchpad events concluded!
259 free airdrops in the span of 4 months!
An average of 20 Million MX Tokens total committed for each event!
MEXC Free Airdrop Total Earnings and Savings
The Cost
In total, we had 243 Kickstarter events and 16 Launchpad events in just 4 months. This also means a total of 259 free airdrops for all participants. However, have you ever wondered what you missed out on by not participating?
We continue to ask the data team for some calculations and here are the breakdowns for you. Every calculation is done on the assumption of the lowest 1000 MX token commitment value. Let us assume that you did not join our events to get free airdrops. Instead, you purchased all the 259 airdrop tokens at their initial listing price. You also purchased the same amount of tokens as those who received the free airdrop. In total, you will spend:
$175.78 USDT on Kickstarter tokens
$20.44 USDT on Launchpad tokens
In total, you will spend $196.22 USDT as an initial investment.
Meanwhile, event participants will spend absolutely nothing to receive the same amount of tokens you buy.
The Growth
Let's be honest, the token prices will not stay at their initial price forever. Instead, it will grow. According to our data team, the value of all 259 airdrops grew. At the time of writing, it was respectively:
$221.17 USDT for Kickstarter event tokens
$21.32 USDT for Launchpad event tokens
The Comparison
Normal Users
So, you did not join our event and decided to buy tokens at the initial price instead. Here is your Return on Investment:
Kickstarter (Profits: $221.17 USDT) – (Cost: $175.78 USDT) = $45.39 USDT
Launchpad (Profits: $21.32 USDT) – (Cost: $20.44 USDT) = $0.88 USDT
After deducting the cost of investment, your ROI is only $45.39 USDT for Kickstarter tokens and $0.88 USDT for Launchpad tokens. That is equivalent to only 25.82% and 4.31% ROI after 4 months. The performance seems quite weak right?
Now let us look at those who participated in the events.
MX Token Holders
MX token holders, on the other hand, have a vastly different ROI. In a nutshell, they do not have a cost and the ROI will always be 100%! MX token holders get all the tokens for free and all the profits go directly into their pockets at no cost. Therefore:
259 free airdrops
$242.49 USDT net profit
0 Cost
Normal Users Vs. MX Token Holders
After a painstaking survey and buying, normal users will earn a net profit of $46.27 USDT. Meanwhile, MX token holders will earn $242.49 USDT with just 1 click. In comparison, MX token holders basically earn 524.1% more than normal users! Then, they can convert all the small balances into MX tokens, increase profile value and receive even more shares of tokens!
Guess it is easy to determine who is the ultimate winner in this comparison!
Closing Thoughts
Look, it is never too late to participate in our Launchpads and Kickstarters. In fact, there will be more events for you to join! All it takes is to hold 1000 MX tokens for a consecutive 15 days (Kickstarter) and 30 days (Launchpad). Once it is done, all the free airdrops are yours for grabs! Join now at MX Zone!
Start your travel on MEXC