The 50th Anniversary Celebration of Atari takes players on an interactive journey through 50 years of video games, including a specially-curated list of more than 100 playable classics and six entirely new titles from the award-winning team at Digital Eclipse. The 50 years of Atari collection will include 2600 unique NFTs based on 15 original works by artist Butcher Billy. In concert with the collection, Atari is introducing a free metaverse experience and 1-888 interactive hotline. This article explores the core features of 50 Years of Atari and how one can purchase it by first purchasing ETH as a base token on the MEXC Exchange.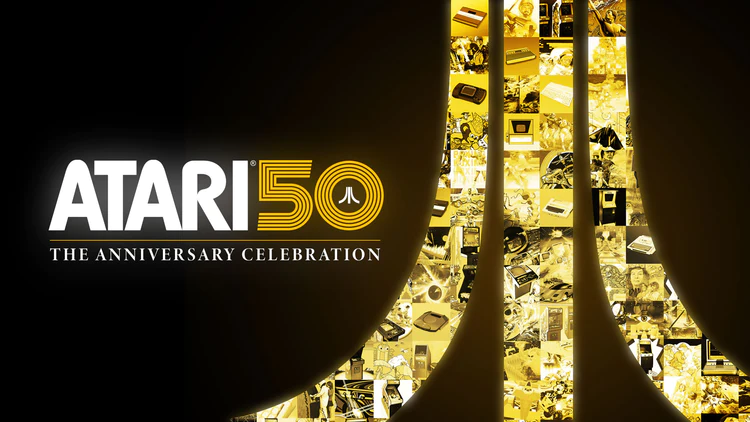 Core Features of 50 Years of Atari
Driven by two core principles: to focus on the fun and to provide value, the collection consists of 2,600 unique generative fine art posters that provide access to the Atari X web3 ecosystem. 50 years of Atari is committed to providing over half a million dollars in value back to our NFT holders and community through various activations and holder-only benefits. And partnered with Portals to launch, "Room 133" a fun and immersible experience that houses clues on what's to come while shedding light on our 50 years of history and innovation. One cool thing is no NFT or wallet is needed.
The Hotline
In the Spirit of bridging the gap from web0 to web3, there are Atari Club hotline. By calling or texting the hotline – 1-888-ATARI50 – anyone can uncover easter eggs, clues about Atari blockchain projects, perks, and even gain access to special experiences. People can also leave voicemails for the team at Atari.
Who created 50 Years of Atari?
The 50 Years of Atari collection was created by the Brazilian artist Butcher Billy, whose work draws from pop culture, blending reality and fiction to create surprising and irreverent work.
About Atari X
Atari X is an initiative that consolidates Atari's blockchain interests into a unified operation which is wholly controlled by Atari. Through a combination of Web3 development best-in-class partnerships, the Atari X initiative is building a robust blockchain ecosystem that intertwines gaming, utility, and community, and will ensure that blockchain remains an important part of Atari's business and long-term strategy.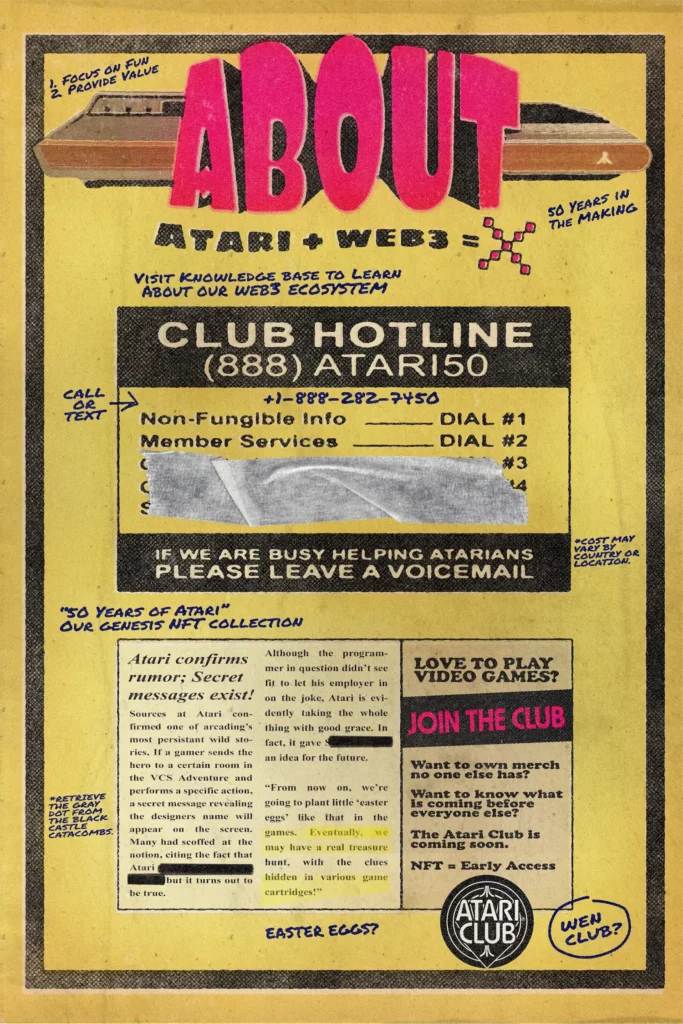 Atari has previously announced that it is working on the creation of a new token, which will be an integral part of the company's blockchain ecosystem. In addition, the company is in active development on projects for web3 development with Nifty Labs, the metaverse and NFT innovation and investment platform Everyrealm, the emerging technology company Virtual Human Studios, the open-world metaverse The Sandbox, and more.
How to buy 50 Years of Atari?
To purchase 50 Years of Atari, users can either purchase ETH first on MEXC Exchange following the steps listed below:
Log in to your MEXC account and click [Trade](ETH). Click on [Spot].
Search "ETH" using the search bar to see the available trading pairs. Take ETH/USDT as an example.
Scroll down and go to the [Spot] box. Enter the amount of ETH you want to buy. You can choose from opening a Limit order, a Market order, or a Stop-limit order. Take Market order as an example. Click [Buy ETH] to confirm your order. You will find the purchased ETH in your Spot Wallet.
After purchasing your desired amount of ETH, you can send them to your Metamask wallet and then purchase 50 Years of Atari on OpenSea.
Recent 50 Years of Atari Price & Performance
50 Years of Atari floor price per 26th September is $124.07, with a 24 hour sales volume of 10.53 ETH. As of 26th September , there is a total of 2600 NFTs minted, held by 1713 unique owners, and has a total market cap of $322,585.61.
Interested in buying NFTs? We have more!
MEXC not only provides access to the world's most popular tokens and new GEMs, but also offers unique assets & tools! Visit the hot projects section to find more hot tokens that were listed already. If you would like to know more about crypto trading itself, visit MEXC Academy.