According to a report on Cointelegraph, a blockchain media resource, MEXC has been regarded as the #1 liquidity provider in the world as of September this year. MEXC has stated that its contract sector is expanding and that the average daily trading volume has increased by 1,200%.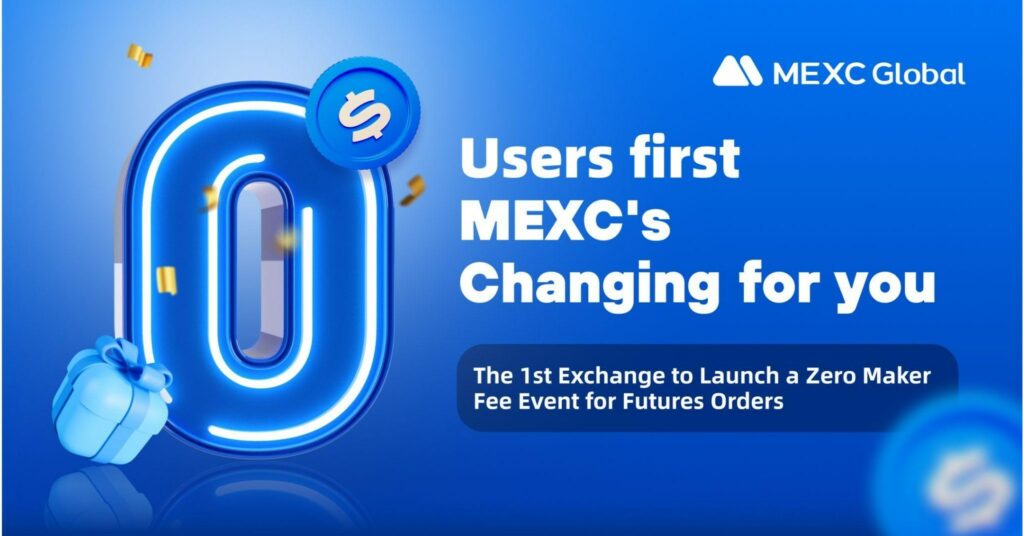 MEXC has always adhered to the service principle "Users first, MEXC's Changing for you." To show appreciation for MEXC's futures users, the 'Zero Maker Fee' Event was launched. The event kicks off on December 1st.
It is considered that MEXC is now the only platform in the market that offers zero maker fees for futures pending orders among the widely used cryptocurrency trading platforms. MEXC Vice President Andrew Weiner stated: "In 2022, we will focus on optimizing futures products and basic liquidity according to users' needs. Presently, our liquidity has reached rank 1 globally amongst the top 50 trading platforms by market value."
Since the fourth quarter of 2018, MEXC has regularly introduced and improved the futures offerings. The second-level K-line function and enhanced futures products were released by MEXC in October 2022. Users were able to experience real-time prices, trading volume, order depth, and other innovative and technological features thanks to these enhancements, which also satisfied their needs for more prompt and understandable transaction information.
In order to continually interact with MEXC customers, MEXC regularly introduces user-friendly events like Contract Carnival Week, Super X-Game, Futures M-Day, and others that offer incentives and prizes to our users. This 'Zero Maker Fee' Event is one of several distinctive, high-level events available on the platform.
More than 169 tokens and 179 trading pairs have now been launched through MEXC's perpetual contract, representing a variety of sectors including public chain, cross-chain, Layer 2, DeFi, and others. The perpetual contract for MEXC is the network function that runs the fastest. It has the greatest variety of tradeable derivatives, giving every user a range of precise options.