Recently, Zebec Protocol Token was launched by MEXC M-Day event on March 16, let's explore token trading performance with MEXC Global Blog Team.
What is Zebec?
Zebec is a continuous Settlement Protocol that will transform payroll, cash flow, and token vesting by allowing users to send payments and distributions every second. They're launching the world's first on-chain payroll product with full tax withholding built-in and the first debit card for Solana wallets. Zebec is a revolutionary DeFi technology that empowers real-time, frictionless and continuous streams of payments. The automatic money streams made possible through the Zebec allow businesses, employees and consumers to completely reimagine how they are paid, how they invest and how they buy products or services.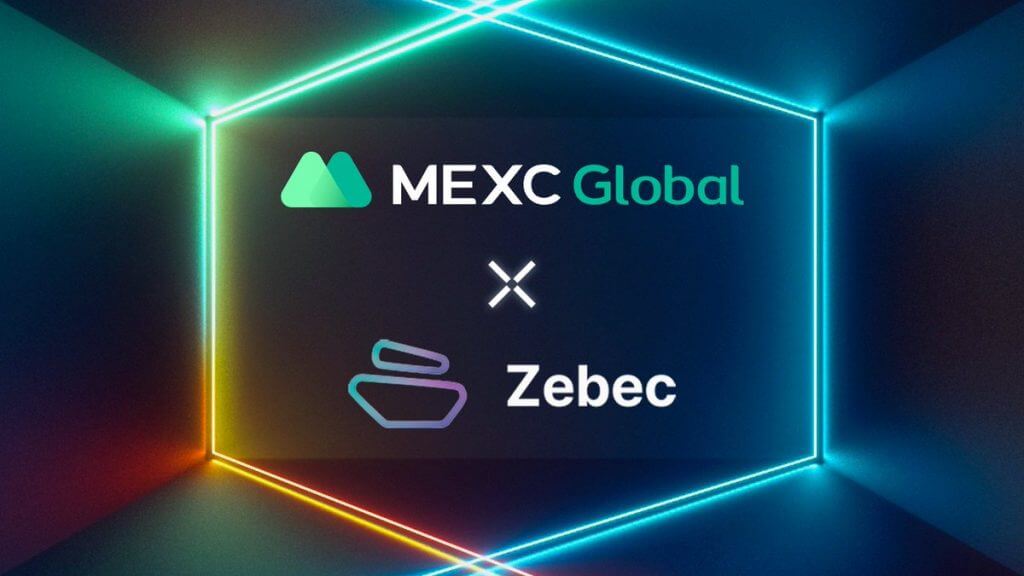 ZBC (Zebec) Token
ZBC acts as Zebec's governance token and empowers holders by letting them determine the future of the Zebec Protocol. Some functions of ZBC tokens include:
Governance Influence: Once the Zebec DAO is launched, ZBC token holders can vote on all aspects related to the management and administration of the Zebec Protocol.
Staking: On top of earnings additional ZBC tokens passively, staking also lets developers earn tokens using the yet-to-be-launched Zebec Debit Card.
Developer Incentive: Developers building products on top of the Zebec Protocol will be allowed to raise funds using th ZBC token, and investors willing to invest in these projects will be allowed to invest with ZBC token via the Zebec Launchpad.
Protocol Revenue, Treasury and Token Burn: 0.25% of withdrawals will go to Zebec's treasury, and will be used to buy back ZBC tokens for burning.
Why Zebec is Unique?
Although the industry is still in the early stages of a fully-fledged cryptocurrency payroll, Zebec's unique technology certainly helps nudge things in the right direction. As the crypto is transferred directly from employers to employees, middlemen such as banks are cut out of the picture, and wages are safely stored in Zebec's MultiSig Treasury Vaults. This improves overall security and speed, as transactions are stored on secure blockchain networks and no third-party authentications are present to slow transactions down. Additionally, employers with a global workforce get to save on over-the-border fees and benefit from lower costs in the long run.
Besides the aforementioned benefits of greater convenience, security and instant access to your wages, Zebec Pay also solves the common problem of payment disputes in the gig economy. Problems like unfair docking of payment and ambiguous freelancer contracts have long plagued the gig economy and prevented it from becoming more widespread. With the enforcement of Zebec's smart contracts in place, such disputes can easily be resolved.
Is it worth to invest in ZBC token?
By taking advantage of today's advancements, the Zebec Protocol has the potential to revolutionize the way the world thinks about wages and access to payroll. This is all the more likely given that Zebec differentiates itself from other payment streams and related crypto projects by serving an important niche audience.
To answer if ZBC tokens are a good investment for the future, we can simply refer to the team's future plans to expand the Zebec Protocol. One previously mentioned area that the team is releasing soon is Zebec's own debit cards. Much like Crypto.com's attempt at popularizing crypto debit cards, employees making use of the Zebec Protocol can also seamlessly convert their real-time liquidity to fiat currency metal debit cards. These stylish debit cards can also be customized to fit personal design preferences.
Besides giving employees an added reason to trade in ZBC tokens, these debit cards will help in acquiring more users for the Zebec Pay service, as they make use of the added liquidity.
Start your travel on MEXC Global