It's been a while since MEXC Global listed X World Games token (XWG – Trade it here), the developers of famous Dream Card Game! Join MEXC Blog team to explore this GameFi project in details! Officially formed in 2018, XWG Token team aims to create a decentralized metaverse based on PC & Mobile gaming and earning from it.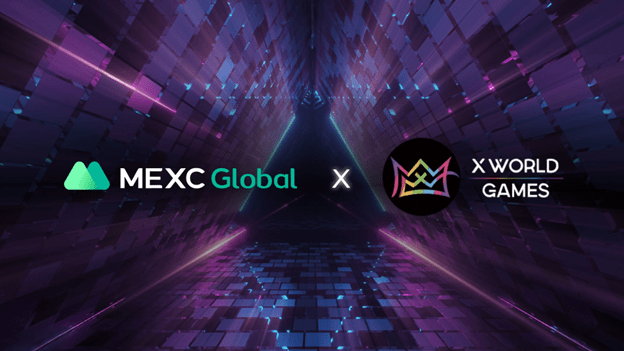 X World Games' objectives are to design and structure a diverse gaming universe that links traditional gamers to the blockchain. The goal is to get more game developers to venture into the crypto arena. This is to be achieved by developing an underlying universal blockchain.
XWG has innovative options for gaming like its cryptocurrency-based game, Dream Card. With the availability of NFT Marketplace and DeFi Pools, X World Games can now support more than 2 million registered gaming members. This capability has brought XWG into the top tier of rapidly expanding crypto gaming platforms.
History of XWG
In 2017 before X World Games' formation and venture into blockchain gaming. It designed a mobile game for the Japanese market called "Belle Battle Musou." This game became super popular and reached an active user base of over 1 million players. 
After 2018 and the formation of the X World Games, the team has developed over a hundred small online games designed for the user that play on their cell phones. It can boast of broad-based experience in producing games for the mobile game segment. The founder of X World Games, Fernando has over a decade of financial institution experience and a strong awareness of market trends. 
Fernando's initial focus was investing in different blockchain and cell phone-based games. The concept of merging all exciting (and popular) elements like games, anime, nonfungible tokens, diversified finance, and the metaverse, to form a blockchain-based gaming universe emerged later and the gaming metaverse was formed.
In 2019, X World Games started developing blockchain games, which were primarily based on the Japan-influenced ACG style. It launched its NFT TCG gaming project Dream Card, and successfully finished its Genesis Sale in 2021. This was subsequently trailed by the introduction of Dream Card version 1 and version 2.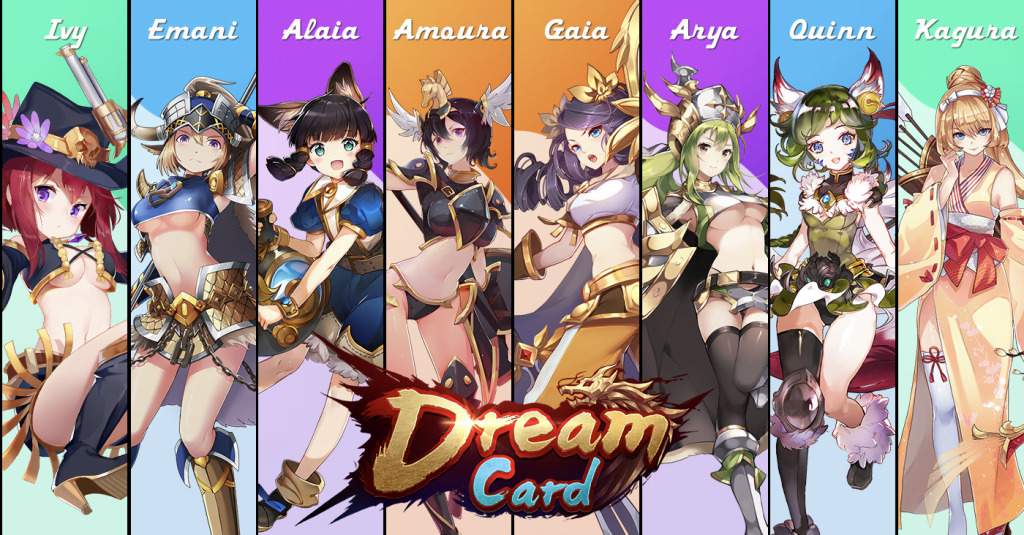 X World Games is currently focusing on developing and launching a huge platform organized for the Dream Card game series. This platform will include a blockchain-based game sharing system, a marketplace focused on NFT exchanges, a cross-game protocol portal, and a fully loaded game development tool center.
X World Games is also going to continue augmenting the gaming ecosystem and community by launching more games and bringing on more original anime personas to the blockchain. The platform's forte continues to be connecting real-time popular games with stable token-based systems and directing the user community towards full DAO governance.
XWG and Decentralization 
Players holding XWG tokens can help to determine appropriate governing policies as well as the next in-game development track needed in the ecosystem. Players can also vote on key matters like reward rulings and token-based systems.
Create & Collect 
Players can develop all forms of in-game assets, these can range from different avatars to fantasy gear. All in-game assets can be tokenized and presented by NFTs, and all tools can be merchandised through the open decentralized marketplace.
Global Community of X World Games
XWG is run by an international community of gamers, investors, and developers. These work together to make an absorbing multiplayer ecosystem.
Cross-Game Experience
The cross-game feature of Dream Card allows users to participate in different games through a single metaverse. Players can control their characters and sets and enjoy their unique assets in all the diverse games of the X World.
Blockchain Game Platform – X World Games offers its users volume and therefore economic flows for their blockchain games, and supports a gaming metaverse for both players and developers.
NFT Marketplace – The X Marketplace offers exclusive NFT trading processes for in-game items, supports different bidding modules, as well as NFT fragmentation and supports market maker liquidity for future use.
DeFi Gamification – The X Games Pool offers a variety of DeFi functions like gamification, liquidity mining, NFT or token staking, token mining, DeFi lending, and token swaps.
Open-Game Creator – The X Creator option allows users to use a set of open-source and full set of game creation tools. These tools support actions like simple character development to complex script editing.
Cross-Game Ecosystem – The X World System allows users to make unique cross-game characters and have a heightened experience. Players can secure digital in-game asset ownership and share it across multi-game platforms. It also allows users to adopt more protocols to add to other projects and have a heightened AR/VR gaming experience through the platform.
X World Games Funding
X World recently announced receiving 2 million $ funding from institutes like NGC Ventures, PreAngel Fund, AU21 Capital, FBG Capital, and others. 
This is a one-off show of interest by so many top crypto institutional investors. It can be taken as an acknowledgment of XWG's open ecosystem and progressiveness. The platform aims to extend its chain-tech involvement with gaming and improve its gaming experience. The goal is simple; to create a simple and fun ecosystem of choice for crypto and non-crypto players.
XWG is the token for boosting the development of the X World Games ecosystem. Token holders can claim their rewards by participating in the play-to-earn-to stake mechanism, DeFi operation, and DAO voting process. XWG Token will also be accepted as the payment currency in X World Games Marketplace, where players can buy and sell their in-game NFT assets.
Dream Card v1 and v2 (and soon v3), X World Games has a variety of NFT assets exclusive to the XWG metaverse on the BNB blockchain. These assets consist of Dream Card NFTs, LUCID, and SHARD.
Players can use these NFTs to develop powerful decks for battling other Dream Card players or use their Dream Cards to play in a PvE game mode by clearing chapters and overcoming monsters. 
Interested in crypto like XWG Token?
MEXC lists moonshots with speed of light, keep an eye on our listings – we have more great projects to come! Also, visit altcoins section to find more hot tokes that were listed already. If you would like to know more about crypto trading itself visit MEXC Academy.
Start your travel on MEXC Global