XDAO is the most secure DAO builder. It is a unique tool that lets developers create amazing Decentralized Autonomous Organizations (DAO). Essential information for their token is available on the MEXC Digital asset introduction page. Furthermore, we will list (XDAO/USDT – Trade it here) on our innovation Zone, check it out now!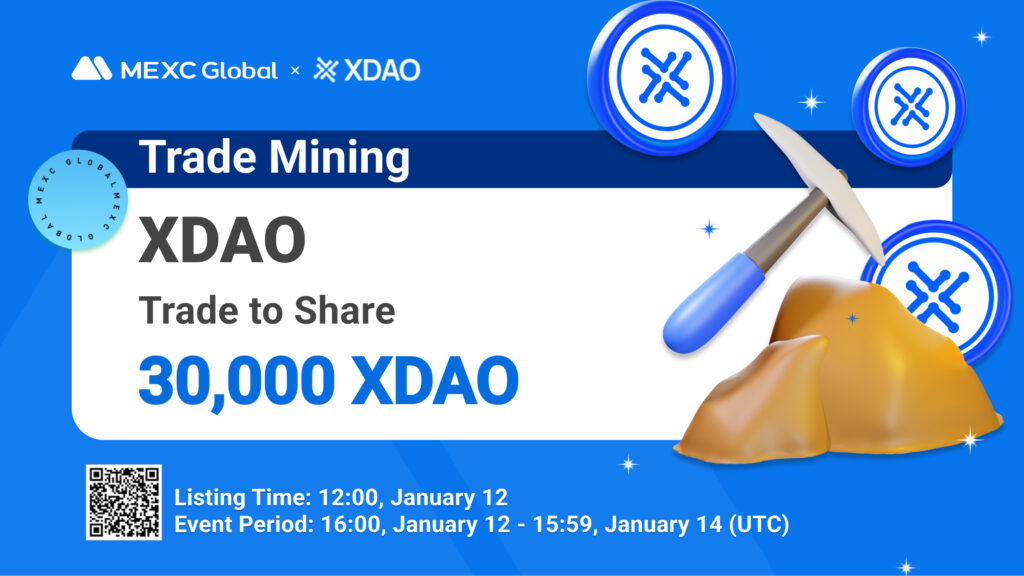 How Does it Work?
XDAO is a multichain super-Dapp that allows you to create your own DAO with no code. It is also built for both for-profit and non-profit companies. Currently, there are no practical and easy solutions in the DeFi market. Furthermore, it is much harder for businesses and initiatives to invest in decentralized protocols as a group. Therefore, XDAO is aiming to even the playing field.
A group of individuals can quickly form a DAO on XDAO. Users can deposit crypto assets, manage them through voting, sell shares, and communicate with DeFi protocols. XDAO is a fully customizable solution for all DAO queries. For example, it provides solutions such as treasury administration, multi-sig wallets, and investing platforms. Additionally, businesses of any size can easily use XDAO.
MEXC's Interview with XDAO
Recently, MEXC Blog had the opportunity to talk to XDAO. Through the interview, we gained a lot of insight regarding DAOs. The team believes that DAOs are a relatively new idea in the crypto industry. However, they are swiftly establishing themselves as a formidable force. While some DAO efforts have failed or become memes, this does not reduce the concept's overall potential or feasibility. In reality, DAOs are still in their infancy, and it will likely take some time for the industry to completely grasp their potential and develop best practices. Check out MEXC Blog Interview With XDAO right here!
Is XDAO Token a Good Investment?
According to analysis, XDAO has the potential for a long-term investment plan. DAO is still in its infancy stage and XDAO has the power to create amazing DAO that powers the future. However, it will depend entirely on your confidence in them. Furthermore, it is always important to do proper research before investing as this is not financial advice. It is also crucial to prepare a safe exit strategy in case the investment goes south.
Where to buy XDAO
You can find the token here at MEXC Global! We are listing XDAO/USDT in our Innovation Zone!
What is the Price of XDAO Token
The live price of XDAO Token will be available very soon. You can check the live price of their token right here!
How to buy XDAO Token
You can buy the Token on MEXC by following the steps:
Log in to your MEXC account and click [Trade]. Click on [Spot].
Search "XDAO" using the search bar to see the available trading pairs. Take XDAO/USDT as an example.
Scroll down and go to the [Spot] box. Enter the amount of XDAO you want to buy. You can choose from opening a Limit order, a Market order, or a Stop-limit order. Take Market order as an example. Click [Buy XDAO] to confirm your order. You will find the purchased XDAO in your Spot Wallet.
You can find a detailed guide on how to buy the token here.
Keep Yourself Updated With The Crypto Trend
Check out all of the listings in the Innovation and Assessment zones as well as the major tokens in the Main Zone – we have more amazing projects to come! What's more, MEXC lists moonshots and offers access to trade major cryptocurrencies. Visit the Hot Projects section as well to uncover more featured popular tokens. Lastly, feel free to visit MEXC Academy to learn more about cryptocurrency!
Start your travel on MEXC Global