StepWatch (STEPWATCH/USDT – Trade it here) is a WEB3 fitness and health tracking mobile application that incorporates NFT Move-To-Earn and social networking elements. It is a place where you can get rewards through walking, jogging and going to the gym. You need a free Watch to participate in the Platform, or you need to purchase an NFT watch first. Walking, running, and physical training can then enable you to obtain Cryptocurrency and other NFTs in the Platform and the items you earned can be used for in-platform activities or can be traded on the platform.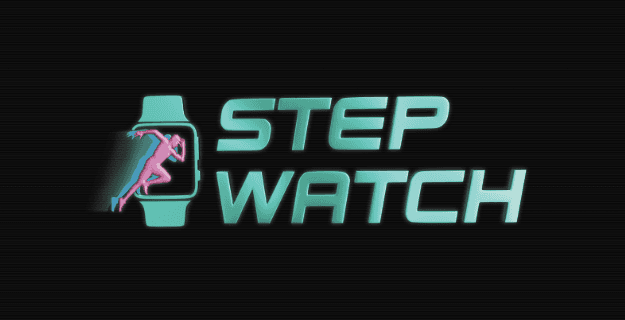 STEPWATCH Core Features and Ecosystem
To reach the goal of promoting a healthy lifestyle and introducing sports into user's daily routine, StepWatch has several features that help combine:
The core of the experience relies on apps that allow players to track their goals and do it. Platform models reward players for improving their physical strength and encouraging exercise.
Applications integrate with traditional social network models, allowing users to easily share their training courses, training paths and results, connect with others, exercise together, or share life experiences.
To introduce and reach anyone interested in improving health and fitness, the platform is released free with free Watch, but users can still experience the full scale of the game.
While the platform model still focuses primarily on improving users' physical strength and health, it will still apply attractive reward mechanisms for members who are more interested in improving their physical strength when owning NFTs. This process helps encourage users to create exercise habits to improve their health on a regular basis.
In addition to those who want to improve their health, we don't forget to bring DEFI capabilities to help users save time and earn extra income. The DEFI feature also is provided in StepWatch with a stronger, more realistic financial background.
StepWatch will evolve freely and fairly, and players who own the project's governance token have the right to vote on developing platform features as well as trading methods for NFTs and Item collections.
STEPWATCH Tokenomics
StepWatch issues 2 separate types of utility tokens to avoid conflicts between the reward system and the project finance system. Each type of token has different tasks and functions.
Earn token in game: SWE
Acting as a reward token to incentivize the project's users.
SWE is also a flexible token used to use some features for NFT
The total supply of tokens is unlimited.
Main token: SWP
Acting as the main token and also a handy token that takes on many functions of the Stepwatch.
Users who own SWP have a lot of benefits when joining Stepwatch and can participate in DEFI features.
The total supply of the token is 5 billion to create an attractive price for holders.
How to buy STEPWATCH?
You can buy STEPWATCH on MEXC following the steps:
Log in to your MEXC account and click [Trade]. Click on [Spot].
Search "STEPWATCH" using the search bar to see the available trading pairs. Take STEPWATCH/USDT as an example.
Scroll down and go to the [Spot] box. Enter the amount of STEPWATCH you want to buy. You can choose from opening a Limit order, a Market order or a Stop-limit order. Take Market order as an example. Click [Buy STEPWATCH] to confirm your order. You will find the purchased STEPWATCH in your Spot Wallet.
For the comprehensive guide on how to buy STEPWATCH and other available tokens, please visit special MEXC How to Buy Guides Section.
Recent STEPWATCH Token Price & Performance
Since listed on MEXC in 2022, STEPWATCH reached the highest price (ATH) of 0.24 USDT in July 2022.
Interested in crypto like STEPWATCH?
MEXC lists moonshot and provides access to trading of major crypto coins like STEPWATCH, keep an eye on our listings in Innovation and Assessment zones, as well as major tokens in the Main Zone – we have more great projects to come! Also, visit the hot projects section to find more hot tokes that were listed already. If you would like to know more about crypto trading itself visit MEXC Academy.