Radio Caca or RACA (RACA/USDT – Trade it here) is a Web 3.0 infrastructure solution provider. In July 2021, Radio Caca released its first web 3.0 product, a collection of PFP (profile picture style NFTs ) for Maye Musk (Elon's mother). Radio Caca Launched the United States of Mars (or USM), a 3-D metaverse in 2021. The RACA developers can support PFP teams in integrating their digital assets into USM so the PFP creators can focus on scaling and building for their communities.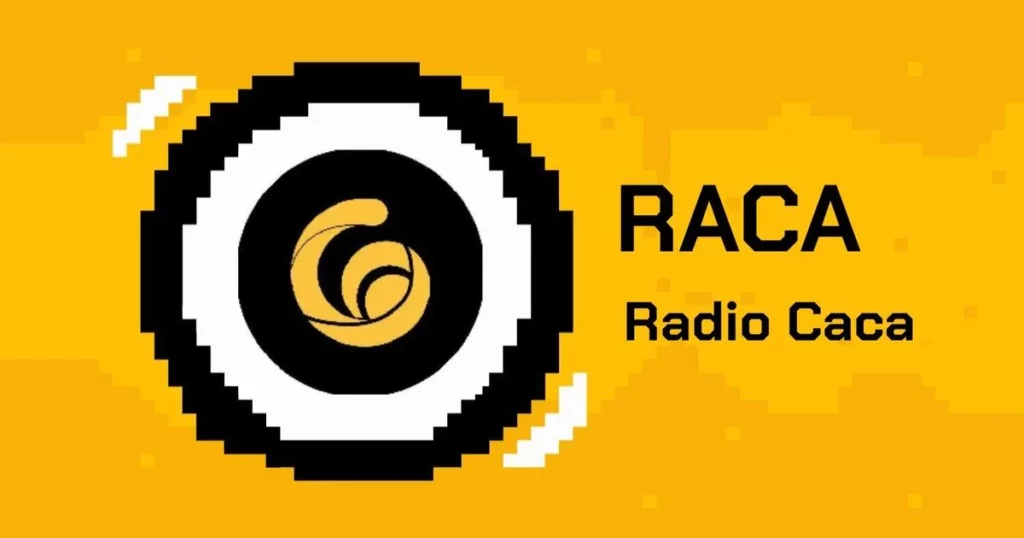 Radio Caca Core Features and Ecosystem
As an infrastructure solution provider, Radio Raca has several products and services provided as follows:
Metamon are the main characters in our "Metamon World" play-to-earn, blockchain-based game on BNB. As a player, you get to control and collect super adorable Metamon. Almost all in-game items, including Metamon, are NFTs. Users have complete ownership of these NFTs, and users can transfer, gift, or list them on any NFT marketplace. To play, users need to have at least one Metamon.
RACA's USM Metaverse is comprised of many regions called "states". Each state is rich in its characteristics, waiting to be explored. Enjoy concerts, galleries, and games in a way that users truly desire.
Purchase or sell USM Metaverse land, Metamon, and other RACA branded NFTs assets in the RACA marketplace. Over $1 billion worth of NFTs were traded since inception.
RACA DAO is the organization that governs several aspects of the RACA project including RACA token utility and distribution, and rallies the greater RACA community around causes that support the growth of the project. This diverse group of leaders collaborate to make sure everyone who joins the RACA community has the best experience they can as investors and gamers.
Radio Caca Tokenomics
Radio Caca tokens are the native assets of the Radio Caca ecosystem. The maximum supply of RACA is 500 billion. RACA can farm land, rare resources, and other NFTs in the USM Metaverse. It is the governance token of the USM Metaverse. The RACA token will be the native BEP-20 governance token in the Metaverse. Builders will be able to stake RACA to build, earn extra land, and rare resources. It is aimed at gaining a greater, universal, and mass adoption across the world.
How to buy RACA?
You can buy RACA on MEXC following the steps:
Log in to your MEXC account and click [Trade]. Click on [Spot].
Search "RACA" using the search bar to see the available trading pairs. Take RACA/USDT as an example.
Scroll down and go to the [Spot] box. Enter the amount of RACA you want to buy. You can choose from opening a Limit order, a Market order or a Stop-limit order. Take Market order as an example. Click [Buy RACA] to confirm your order. You will find the purchased RACA in your Spot Wallet.
Recent RACA Token Price & Performance
Since listed on MEXC in 2021, RACA reached the highest price (ATH) of 0.011 USDT in October 2022.
For the comprehensive guide on how to buy RACE and other available tokens, please visit special MEXC How to Buy Guides Section.
Interested in crypto like RACA?
MEXC lists moonshot and provides access to trading of major crypto coins like RACA, keep an eye on our listings in Innovation and Assessment zones, as well as major tokens in the Main Zone – we have more great projects to come! Also, visit the hot projects section to find more hot tokes that were listed already. If you would like to know more about crypto trading itself visit MEXC Academy.