QQL Mint Pass is a novel NFT project that empowers collectors as co-creators. Instead of minting random outputs, collectors will explore the algorithm through the QQL website. There are hundreds or thousands of artworks to complete generating a single perfect piece of QQL Mint Pass. This article explores the core features of QQL Mint Pass and how one can purchase QQL Mint Pass by first purchasing ETH as a base token on the MEXC Exchange.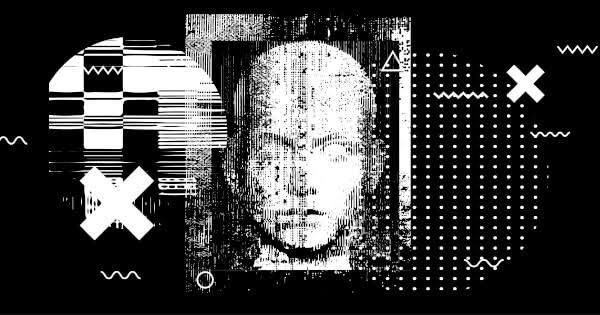 Who created QQL Mint Pass and how it works?
QQL Mint pass is a generative art algorithm co-created by Fidenza creator Tyler Hobbs and Dandelion Wist Mané. The algorithm in QQL Mint Pass gives the owner the right to mint an official QQL NFT with the artwork of their choice. The project has 999 total NFTs, but 99 are reserved for "special purposes." according to the QQL site.
This is a new way to mint NFTs that celebrates emergence, unpredictability, and happenstance over forced rarity. Collectors can explore the edges of the algorithm, play a role in the output, and take agency to become a co-creator.
Collectors' engagement is an adventure and makes a creative contribution to the art. Adding a curation step by the collector also allows the generative algorithm to take more risks and explore a more interesting potential output space. Collectors are able to seek out and identify the truly special outputs that emerge. Through this approach, the collector now doubles as the curator.
How to buy QQL Mint Pass?
To purchase QQL Mint Pass, users can either purchase first on MEXC Exchange following the steps listed below:
Log in to your MEXC account and click [Trade] (ETH). Click on [Spot].
Search "ETH" using the search bar to see the available trading pairs. Take ETH/USDT as an example.
Scroll down and go to the [Spot] box. Enter the amount of ETH you want to buy. You can choose from opening a Limit order, a Market order, or a Stop-limit order. Take Market order as an example. Click [Buy ETH] to confirm your order. You will find the purchase in your Spot Wallet.
After purchasing your desired amount of ETH, you can send them to your Metamask wallet and then purchase QQL Mint Pass on OpenSea.
Recent QQL Mint Pass Price & Performance
From the beginning of its' mint in Sep 28 2022, QQL Mint Pass creates a floor price of 18.38 ETH, equivalent to $23,526. It has a total 478 unique owners with a total market cap of $21,143,148.14 on OpenSea.Recent days volume is at 6,210.802 ETH, equivalent to $7,948,800 and average price at 18.05 ETH, equivalent to $23.040.
Interested in buying NFTs? We have more!
MEXC not only provides access to the world's most popular tokens and new GEMs, but also offers unique assets & tools! Visit the hot projects section to find more hot tokens that were listed already. If you would like to know more about crypto trading itself, visit MEXC Academy.