Lucky Block (LBLOCK/USDT – Trade it Here) is a global games and competition platform with Play 2 Earn rewards that is operating on the Binance Smart Chain. Lucky Block aims to use the decentralized ledger of blockchain technology to make games of chance less dependent on local financial institutions and increase their transparency, resilience, and security. This article explores the core features and overall tokenomics of LBLOCK (plus how to buy and earn LBLOCK on MEXC).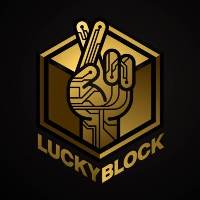 Core Features of Lucky Block
Lucky Block aims to address issues of consumer trust, security, speed, and a lack of liquidity to pay-out players in the traditional games of chance industry by targeting multiple areas:
Winning, withdrawing & ID. Blockchain allows for faster (instant usually) prize pay-out alongside full tracking and recording, regardless of the win size via Distributed Ledger Technologies. In addition, blockchain certifies both players and their tickets, reducing the likelihood of information loss, destruction or tampering.
House Edge / Odds. Lucky Block will reduce draw times and allow multiple draws per day, giving players more chances to win while lowering costs. In addition, low-margin operations will allow players to partake in gaming products aligned with their risk appetite for better odds.
Lucky Block Tokenomics
Lucky Block issues two types of tokens: V1 and V2. V1 is a native token of Lucky Block that allows for instant payouts to players, rewards from gaming pools, no blockchain fluctuations, and zero-transaction fees when used to purchase in-game tickets. There is a total supply of 100 billion LBLOCK V1 tokens. In August 2022, LBLOCK V1 has a market cap $18,508,889 and a fully diluted market cap of $45,389,569.
V2 is an ERC-20 token for those who wish to hold LBLOCK tokens in centralied exchanges only. Transactions of LBLOCK V2 will not attract any taxation. However, V2 holders also do not receive rewards from the game pool and cannot be used to purchase game tickets.
How to buy LBLOCK?
Looking for a way to buy Lucky Block? You can purchase LBLOCK on MEXC following the steps:
Log in to your MEXC account and click [Trade]. Click on [Spot].
Search "LBLOCK" using the search bar to see the available trading pairs. Take LBLOCK/USDT as an example.
Scroll down and go to the [Spot] box. Enter the amount of LBLOCK you want to buy. You can choose from opening a Limit order, a Market order or a Stop-limit order. Take Market order as an example. Click [Buy LBLOCK] to confirm your order. You will find the purchased LBLOCK in your Spot Wallet.
For the comprehensive guide on how to buy LBLOCK and other available tokens, please visit special MEXC How to Buy Guides Section.
Recent LBLOCK Price & Performance
In 2022, Lucky Block reached the highest price (ATH) of 0.009216 USD on February 18th, 2022. The lowest price of LBLOCK since the ATH date was 0.0004479 USD on August 16th, 2022.
Interested in crypto like LBLOCK?
MEXC lists moonshot and provides access to trading of major crypto coins like Lucky Block, keep an eye on our listings in Innovation and Assessment zones, as well as major tokens in the Main Zone – we have more great projects to come! Also, visit the hot projects section to find more hot tokes that were listed already. If you would like to know more about crypto trading itself visit MEXC Academy.