Legends of Bezogia is (BEZOGE/USDT – Trade it HERE) an emerging Crypto-based P2E game with topnotch graphics, a rich story experience, hilarious crypto memes, and an epic world for gamers to get lost in. Here, players can summon their own unique Bezogi NFT characters from a selection of eight different breeds by summoning in-game. Also, the gaming project claims it is "The First Crypto Game for Non-Crypto People", so they aim to bridge the traditional crypto gaming community by removing complicated steps to entry into the crypto gaming metaverse. This article explores the core features and overall tokenomics of BEZOGE (plus how to buy and earn BEZOGE on MEXC).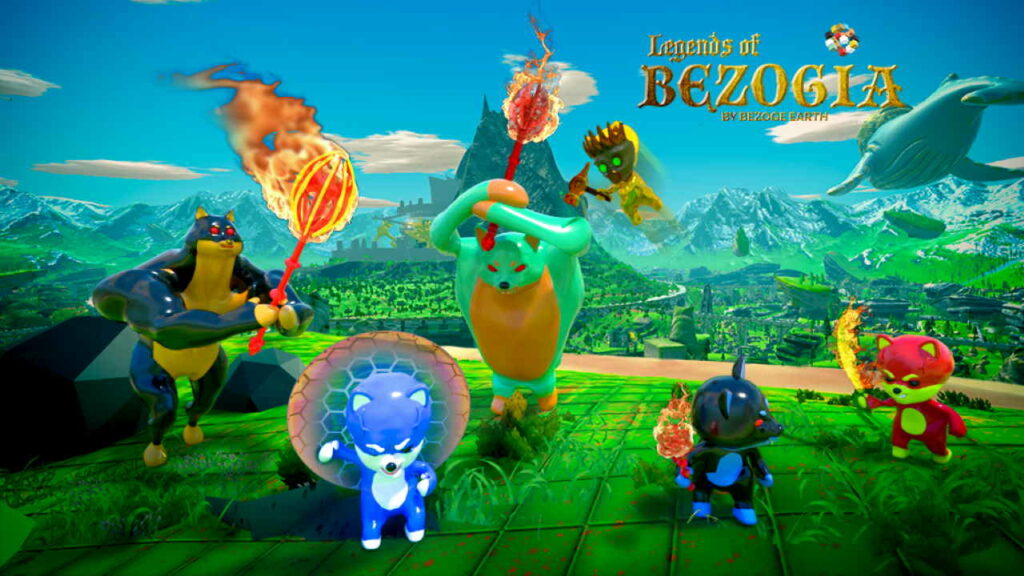 Core Features of Legends of Bezogia
The general P2E economies tend to be unstable after initial player growth decreases, but Bezoge has its own outstanding features:
Algorithmic In-Game Reward Pools: In-game earnings are derived from an algorithmic pool system that rewards players with access to higher earnings for progressing in the game. The pools are designed to replenish themselves regularly to provide a balanced distribution of earnings for new players whilst also providing additional rewards for advanced players to incentivize player advancement and purchase of powerful weapons/armor.
The rental reward pool: is a pool of MBLK rewards for owners of Bezogi NFTs. When a player rents a Bezogi in-game, a percentage (to be confirmed) of player earnings are added to the Rental Reward pool. Each rarity of Bezogi pays 10% of its earnings as a tax to all rarer Bezogi in supply.
Project Tokenomics
There is a total supply of 100 quadrillionBEZOGE Tokens, with a circulating supply of 43,517,555.10 billion . At the time of writing, BEZOGE has an estimated market cap of $57,187,169 and a fully diluted market cap of $131,558,955. Also, over 56% of circulating supply has been burned.
How to buy Legends of Bezogia?
Looking for a way to buy BEZOGE? You can purchase BEZOGE on MEXC following the steps:
Log in to your MEXC account and click [Trade]. Click on [Spot].
Search "BEZOGE" using the search bar to see the available trading pairs. Take BEZOGE/USDT as an example.
Scroll down and go to the [Spot] box. Enter the amount of BEZOGE you want to buy. You can choose from opening a Limit order, a Market order, or a Stop-limit order. Take Market order as an example. Click [Buy BEZOGE] to confirm your order. You will find the purchased BEZOGE in your Spot Wallet.
Full How to Buy Guide for each MEXC listed token including BEZOGE is available here.
Recent BEZOGE Price & Performance
In 2022, BEZOGE reached the highest price (ATH) of 0.000000002025 USD USD on August 17th, 2022. The lowest price of BEZOGE since the ATH date was August 27th, 2022, reaching 0.000000000982USD.
Interested in crypto like BEZOGE?
MEXC lists moonshot and provides access to trading of major crypto coins like BEZOGE, keep an eye on our listings in Innovation and Assessment zones, as well as major tokens in the Main Zone – we have more great projects to come! Also, visit the hot projects section to find more hot tokens that were listed already. If you would like to know more about crypto trading itself, please visit MEXC Academy.