Conflux (CFX/USDT – Trade it HERE) is a permissionless Layer 1 public blockchain connecting decentralized economies across borders and protocols. Conflux aims to provide fast, scalable, and solidity compatible, with zero congestion and low fees. In addition, Conflux is also the only regulatory compliant, public, and permissionless blockchain in China, so it provides a unique advantage for projects building and expanding into Asia. This article explores the core features and overall tokenomics of CFX and how to buy CFX on MEXC.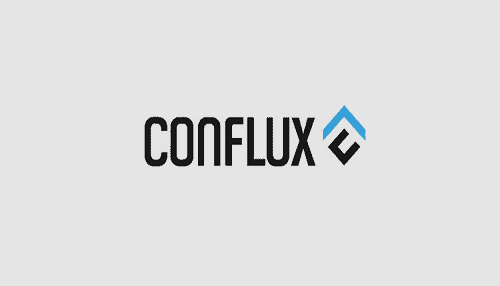 Core Features of Conflux
Scalability: TPS 3000+, the high-performance underlying network enables decentralized applications to run smoothly, allowing users to have an experience that is no less than any centralized system.
Diversity: Build new financial applications, digital assets, commercial applications, data economy, and other application scenarios.
Security: The rigorously tested PoW consensus mechanism adds security and protection against recent attacks at the protocol layer.
Conflux's Tree-Graph: By contrast, it can confirm multiple blocks concurrently. This parallel processing of blocks and transactions, with lower confirmation times, substantially increases transaction throughput.
CFX Tokenomics
There is a total supply of 5 trillion CFX Tokens. At the time of writing, CFX has an estimated market cap of $105,933,478 and a fully diluted market cap of $268,880,751. Among the CFX token distribution, 40% of the token goes to the Ecological fund, 36% of the token goes to the Founding team and seed investors, 16% of the token goes to Private investors & Foundation reserves and 8% of the token goes to the community fund.
How to buy CFX?
Looking for how to buy CFX on MEXC? You can purchase CFX on our exchange via the following the steps:
Log in to your MEXC account and click [Trade]. Click on [Spot].
Search "CFX" using the search bar to see the available trading pairs. Take CFX/USDT as an example.
Scroll down and go to the [Spot] box. Enter the amount of CFX you want to buy. You can choose from opening a Limit order, a Market order, or a Stop-limit order. Take Market order as an example. Click [Buy CFX] to confirm your order. You will find the purchased CFX in your Spot Wallet.
Full How to Buy Guide for each MEXC listed token including Conflux is available here.
Recent CFX Price & Performance
In 2022, CFX reached the highest price (ATH) of 0.06223 USD on August 23rd, 2022. The lowest price of CFX since the ATH date was August 31st, 2022, reaching 0.04982 USD
Interested in crypto like CFX?
MEXC lists moonshot and provides access to trading of major crypto coins like CFX, keep an eye on our listings in Innovation and Assessment zones, as well as major tokens in the Main Zone – we have more great projects to come! Also, visit the hot projects section to find more hot tokens that were listed already. If you would like to know more about crypto trading itself, please visit MEXC Academy.